3D Printing Permissions
July 1, 2019
Coming soon to an additive manufacturing shop near you: digital rights management for 3D printing.
Editor's Picks: June 13-19, 2019
June 20, 2019
One of the picks will be chosen as DE's Editor's Pick of the Week.
Simufact Forming 16 Simulation Software Launches
June 20, 2019
The upcoming release covers highlights and improvements to create simulation models, set up complex manufacturing processes and more.
Materialise Receives FDA Clearance for Cardiovascular Planning Software Suite
June 14, 2019
Introductory Workflow, Mimics Enlight Mitral provides support for transcatheter mitral valve replacements
Editor's Picks: May 17-23, 2019
May 28, 2019
One of the picks will be chosen as DE's Editor's Pick of the Week.
Behind the Scenes at Materialise in the Midwest
May 23, 2019
Factory tour at Michigan-based 3D printing production facility provides a peek at the company's innovations in the medical sector.
Essentium Shows Off High Speed Extrusion (HSETM) 3D Printing Platform
May 23, 2019
Showcased publicly in the US for the first time at Rapid + TCT, the HSETM 3D printing platform promises speed, strength and scale.
Materialise Announces New Version Streamics 8 and Materialise Simulation 2.0; Collaboration with HP, Nikon and Essentium
May 23, 2019
The partnerships, announced during the 2019 RAPID+TCT Conference in Detroit, will support the adoption of 3D printing by industrial manufacturers.
HP Launches New 3D Printing Solution, Manufacturing Alliances and Digital Manufacturing Network
May 9, 2019
HP's announcements center on getting 3D printed products to market faster, strategic connections with companies such as Siemens, Materialise and BASF, new TPU material and more.
Additive Manufacturing Users Gather to Address Challenges, Advance Industry
April 9, 2019
Materials, software and workflow challenges led the discussions at the Additive Manufacturing Users Group (AMUG) 2019 conference in Chicago last week.
Plugging GPUs into the Metal AM Workflow
April 1, 2019
When it comes to metal-based AM, organizations are looking to harness the power of graphics processing units.
Additive Manufacturing is Leaving the Island
April 1, 2019
With 3D printing growing increasingly mainstream, manufacturing execution systems are a tool against equipment downtime and production floor chaos.
AMUG 2019 Preview
February 1, 2019
Additive Manufacturing User Group Conference set for March 31-April 4, 2019, Chicago.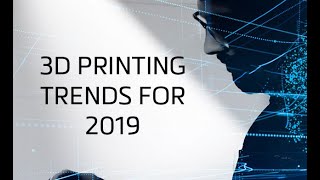 2019 3D Printing Trends
January 10, 2019
The revolutionary nature of 3D printing grew over decades.
Stratasys Printers Validated by FDA for Medical Modeling
December 20, 2018
Materialise and Stratasys have expanded their partnership in the healthcare space
Latest News
Editor's Pick: 1-Meter Build Chambers for Professional 3D Printing
There's now an updated version of its ONE large-format 3D printer and a new PRO model with additional features for...
Aras Extends Leadership with Most Agile Release Cadence
Starting with Aras Innovator 14, new platform features, plus any updates to applications, connectors or platform components, will be released together...
Stratasys Advances Personalized Healthcare
Collaboration with Synopsys and Materialise gives customers access to FDA 510(k)-cleared workflows for diagnostic anatomic modeling.
QEV Technologies Uses 3DEXPERIENCE Platform for E-Mobility
Spanish specialist in technology and engineering for electric race cars deploys Dassault's platform on the cloud.
All posts