PTC Vuforia Instruct Release to Streamline 3D-CAD Based Work
June 1, 2021
Offering from PTC's Vuforia Enterprise AR Suite empowers front-line workers to complete inspections and document insights in real time.
ITI's CADfix PPS Simplification Solution Boosts AVEVA E3D Design Performance
May 20, 2021
Fueled by the CADfix PPS automatic model simplification solution, AVEVA E3D Design is enhanced with two add-ons—AVEVA Model Simplification and AVEVA Native Model Simplification.
IntelliCAD Technology Consortium and 3Dconnexion Form Integration Partnership
May 14, 2021
The integration between IntelliCAD and 3Dconnexion provides end users with navigation, including QuickZoom functionality, extensive customization options, command access and more.
Democratizing Simulation: A Progress Report
May 3, 2021
CAD-integrated FE, templates and UI changes pave way for wider adoption.
Bridge the Gap Between CAD and XR With Release of Theorem-XR
April 23, 2021
This latest release sees the Theorem-XR portfolio offering support for Microsoft HoloLens 2.
Subtractive and Additive Under the Same Roof
April 15, 2021
DfAM triggers an evolution of parametric CAD with algorithms, generative design and 3D printing microservices.
Tacton Introduces Full CAD Automation
April 13, 2021
Enhanced capability automatically generates CAD drawings of custom, configured products to deliver products faster and eliminate errors.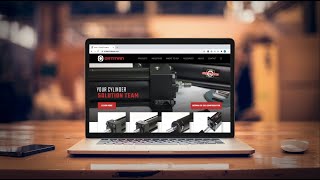 Ortman Fluid Power Launches On-Demand Configurator Tool
March 26, 2021
Hydraulic and pneumatic cylinder manufacturer enhances online experience for engineers with CAD downloads, 3D configurator and integrated pricing.
Editor's Pick: View 3D CAD Models in Mobile Augmented Reality
March 16, 2021
AMC Bridge CAD-to-AR Mobile technology demonstration shows how 3D CAD models can become part of a mixed reality environment.
AMC Bridge Explores Immersive Experiences in AR
March 5, 2021
Company sets up CAD-to-AR mobile technology demonstration.
GPUs Invade Product Development
March 1, 2021
Parallel processing continues to bring benefits to CAD, simulation and VR work.
Editor's Pick: Customer input drives updates
February 24, 2021
IronCAD Mechanical 2021 is an add-on productivity module in the IronCAD Productivity Suite.
Editor's Picks: Feb. 11-17, 2021
February 18, 2021
One of the picks will be chosen as DE's Editor's Pick of the Week.
Explore What's New in IronCAD Mechanical 2021
February 12, 2021
IronCAD Mechanical 2021 adds new features and improvements to existing tools.
CCE's EnSuite-Cloud ReVue Designed to Enhance CAD Collaboration
January 15, 2021
Suite built to offer secure engineering collaboration with complete control of intellectual property.
Latest News
AU2021: May the Forge be with You
Autodesk brings its focus back on the Forge development platform, hints at more access to Forge via APIs, announces two...
Hexagon Unveils Image-Recognition AI for CAE
ODYSSEE A-Eye offers access to digital twins through AI applications that require less input data and can read images to...
America Makes Has New Directed Project Call Worth $1M
Project aims to advance domestic ability to make AM components for Aerospace and Defense High Mach Applications 
Shapeways Introduces Otto Software-as-a-Service
This gives manufacturers free access to 3D printing manufacturing services.
All posts