The Human Side of Simulation
July 31, 2020
Incorporating human body models as part of simulation-driven design improves design outcomes, resulting in highly personalized, safer products.
Technology Focus: Simulation and Design Data Management
July 23, 2020
In this special digital edition, we take a look at emerging product lifecycle management (PLM) and product data management (PDM) innovations, as well as the emerging area of simulation data management (SDM). These technologies can help engineers leverage existing data...
Ansys Discovery Reduces Engineering Labor by 26%
July 17, 2020
Simulation-driven design tool combines instant physics simulation, interactive geometry modeling.
Ansys 2020 R2 Launched
July 15, 2020
Platform enhancements accelerate collaborative design and product delivery.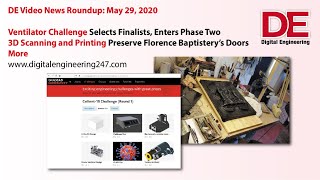 DE Video News Roundup: Update on CoVent 19 Ventilator Design Challenge, 3D Print and Scan in Medieval Church Restoration, More
May 27, 2020
In Video News Roundup for May 29, 2020, the Covent-19 ventilator design challenge enters phase II, 3D printing and scanning firm Prototek helps restore Florence Baptistery cathedral door, Autodesk Fusion 360 adds 3D printing tools, 3D Heals virtual conference set for June
IntrinSIM Unveils Inaugural Generative Design Workflow Assessment for Autodesk Fusion 360
March 3, 2020
Report evaluates Autodesk Fusion 360 against key capability areas and workflows for generative design applications.
Big Compute 20: Tackling the Big Issues for a Better Future
March 2, 2020
HPC service provider Rescale and partners host conference on use of high performance computing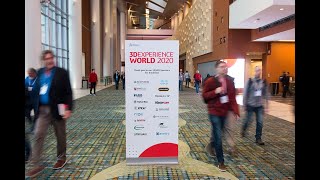 3DEXPERIENCE World 2020 Highlights, Altium Launches Web-based PCB Viewer, AMD Releases Radeon Pro W5500
February 20, 2020
SolidWorks World returns under parent company Dassault Systemes' 3DEXPERIENCE Brand
DE Video News Roundup, CES 2020 Highlights Part 2
January 22, 2020
Brunswick showcases hightech boat, Blackberry hitches a ride in self-driving cars, COMSOL releases COMSOL 5.5, more
Editor's Pick: Improve Multiphysics Simulation for Design Space Exploration
January 15, 2020
Siemens Simcenter 3D Version 2020.1 is a unified work environment for collaborative multiphysics simulation.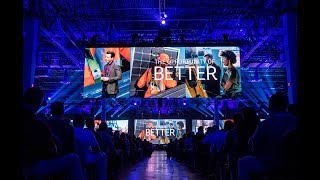 Autodesk discusses partnership with ANSYS at AU 2019, offers free generative design tools, more
December 2, 2019
Autodesk and ANSYS affirm partnership, Autodesk offers free generative design tools, React Robotics design in Fusion with Lenovo workstations, more
AU 2019: Partnership with ANSYS, Free Generative Design Tools, Jumping on the Virgin HyperLoop, More
November 26, 2019
Autodesk University highlights, update on the Autodesk-ANSYS partnership, Free Generative Design tools for subscribers, more
ANSYS and Dynardo Sign Acquisition Agreement
October 25, 2019
Acquisition of the simulation process integration and design optimization company to bolster ANSYS' platform offering.
New Release Confirms Optimus as Open Platform for Design Space Exploration and Optimization
October 10, 2019
Flagship product focuses on performance improvements for Optimus' Adaptive DOE algorithm and its 1-click optimizer NAVIRUN.
ANSYS Enhances Electric Machine Design Offerings via Agreement with Motor Design Ltd.
October 9, 2019
Combined ANSYS and Motor-CAD solution creates end-to-end workflow.
Latest News
Anycubic Kobra 2 3D Printer On Market
The upgraded tool head, electronics, and other mechanical changes are all features to help to boost speed and print quality,...
CIMdata Creates eBook on Vehicle Electrification
The eBook describes vehicle electrification engineering challenges and the capabilities of Siemens Digital Industries Software's integrated approach, CIMdata says.
TPM Establishes Additive Manufacturing Lab in South Carolina
This lab will serve as a regional demonstration center for additive and 3D printing technology, company says.
America Makes Awards Funding to Colorado School of Mines 
Project team to explore cross-platform consistency in laser powder bed fusion technologies, according to America Makes.
All posts