IntrinSIM Unveils Inaugural Generative Design Workflow Assessment for Autodesk Fusion 360
March 3, 2020
Report evaluates Autodesk Fusion 360 against key capability areas and workflows for generative design applications.
Big Compute 20: Tackling the Big Issues for a Better Future
March 2, 2020
HPC service provider Rescale and partners host conference on use of high performance computing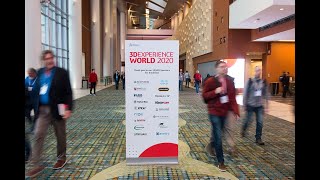 3DEXPERIENCE World 2020 Highlights, Altium Launches Web-based PCB Viewer, AMD Releases Radeon Pro W5500
February 20, 2020
SolidWorks World returns under parent company Dassault Systemes' 3DEXPERIENCE Brand
DE Video News Roundup, CES 2020 Highlights Part 2
January 22, 2020
Brunswick showcases hightech boat, Blackberry hitches a ride in self-driving cars, COMSOL releases COMSOL 5.5, more
Editor's Pick: Improve Multiphysics Simulation for Design Space Exploration
January 15, 2020
Siemens Simcenter 3D Version 2020.1 is a unified work environment for collaborative multiphysics simulation.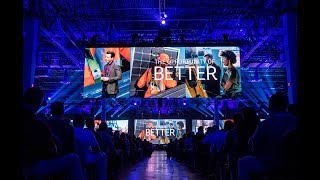 Autodesk discusses partnership with ANSYS at AU 2019, offers free generative design tools, more
December 2, 2019
Autodesk and ANSYS affirm partnership, Autodesk offers free generative design tools, React Robotics design in Fusion with Lenovo workstations, more
AU 2019: Partnership with ANSYS, Free Generative Design Tools, Jumping on the Virgin HyperLoop, More
November 26, 2019
Autodesk University highlights, update on the Autodesk-ANSYS partnership, Free Generative Design tools for subscribers, more
ANSYS and Dynardo Sign Acquisition Agreement
October 25, 2019
Acquisition of the simulation process integration and design optimization company to bolster ANSYS' platform offering.
New Release Confirms Optimus as Open Platform for Design Space Exploration and Optimization
October 10, 2019
Flagship product focuses on performance improvements for Optimus' Adaptive DOE algorithm and its 1-click optimizer NAVIRUN.
ANSYS Enhances Electric Machine Design Offerings via Agreement with Motor Design Ltd.
October 9, 2019
Combined ANSYS and Motor-CAD solution creates end-to-end workflow.
Sponsored Content
Integrating Simulation and Design in PLM
October 3, 2019
Today's innovations are pushing the boundaries of what's possible. Systems design is constantly evolving, requiring the seamless integration of software, hardware, mechanical, electrical, and electronic components.
Sponsored Content
Requirements Engineering Defining Problems—Enabling Solutions
September 4, 2019
Rising complexity of systems across the industrial landscape are driving the need for transformational technologies to manage requirements in the context of total product configuration for companies.
Autodesk Product Design & Manufacturing
August 1, 2019
Autodesk is a world leader in 3D design, engineering, and entertainment software. They produce software for the architecture, engineering, construction, manufacturing, media, and entertainment industries.
Predicting Structural Instability Due to Plastic Hinge Collapse Mechanism
July 19, 2019
Designing structures based on conditions where loading results in full plastic yielding that creates structural instability where the structure collapses due to plastic hinge effects is increasingly used and accepted by various codes of practice.
What's Wrong with Product Design and Development?
July 2, 2019
Looking for answers at the intersection of technology, process and business.
Latest News
Editor's Pick: Accelerating electromagnetics simulation
Siemens Simcenter 2022.1 has updates in three specific applications: Simcenter SPEED; Simcenter Motorsolve; and Simcenter MAGNET.
IMAGINiT Launches Clarity 2023
This enterprise-level suite of products can improve architecture, engineering and construction firms' advances in process automation.
Morf3D and Constellium Ink Joint Additive Manufacturing Program
Constellium's Aheadd CP1 offers benefits including thermal and electrical conductivity approaching that of pure aluminium, the company reports.
JIE USA Debuts 3D CAD Configurator Built by CADENAS
Motor and drive manufacturer unveils tool for on-demand, online design and product selection.
All posts