Top Story
DE News Roundup March 15, 2019: HoloLens 2, V-Ray Next for Rhino, GTC and COFES, more
Microsoft debut HoloLens 2 at MWC, Chaos launches V-Ray Next for Rhino, NVIDIA gets ready for GTC, and more
Combining real-world info and simulated conditions to build a data set.
Resources
Re-evaluating Computer-aided Optimization
Traditionally design engineers take the lead in defining the shape of a product, but emerging generative design tools give software unprecedented autonomy.
More Design Resources
MEDUSA4 Personal Version 6.3 CAD Software
March 21, 2019
Finished drawings can be converted to PDF or DXF format for commercial use for a small fee.
Bugatti Builds Vehicle Components with Technology from SLM Solutions
March 21, 2019
Metal additive manufacturing technology is accelerating industrial development in the automotive sector.
Editor's Pick: Next-Gen Design Visualization with Asset Management
March 20, 2019
Chaos Group V-Ray Next for Rhino 3D offers a new design visualization workflow.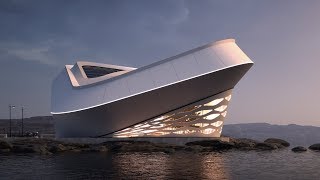 Chaos Group Launches V-Ray Next for Rhino
March 20, 2019
Photoreal Renderer becomes project control center, bringing new abilities to visualization experts working in Rhino and Grasshopper.
Chaos Group Releases V-Ray Next for Rhino
March 18, 2019
Photoreal renderer tools have expanded the core capabilities of Rhino and Grasshopper, linking photorealistic rendering, scene intelligence and asset management into a workflow, according to Chaos Group.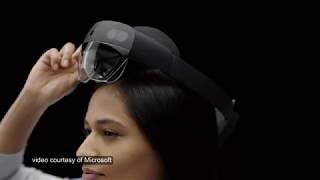 DE News Roundup March 15, 2019: HoloLens 2, V-Ray Next for Rhino, GTC and COFES, more
March 15, 2019
Microsoft debut HoloLens 2 at MWC, Chaos launches V-Ray Next for Rhino, NVIDIA gets ready for GTC, and more
AIStorm Introduces Real-Time AI-in-Sensor Solutions
March 11, 2019
AI-driven sensor solutions are made for driver assistance, mobile handsets, cameras and IoT.
COFES 2019 Comes to the Silicon Valley
March 8, 2019
Long running Congress on Future of Engineering Software comes to the Silicon Valley as a nonprofit organization's debut
LIFT Receives Agreement Extension from U.S. Department of Defense
March 8, 2019
The Detroit-based research and development institute will continue its work, while driving towards a new long-term agreement.
X-Rite Partners with Dassault Systèmes for Appearance Exchange Format 
March 7, 2019
Product innovation teams using Dassault Systèmes solutions can create virtual materials to share across workflow process from design through production and quality control.
Analyst JPR Releases Report on Raytraced Rendering
March 5, 2019
JPR's report The Global Market for Ray Tracing Software covers technology's evolution and applications
Making Autonomous Vehicles Smarter
March 1, 2019
Combining real-world info and simulated conditions to build a data set.
Manufacturing Awareness Signals a New Phase in Generative Design
March 1, 2019
Migrating from theoretically optimal topology to manufacturable shapes, generative design technology shows signs of maturity.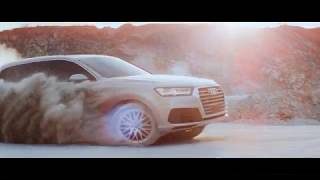 DE News Roundup: March 1, 2019
March 1, 2019
BOXX shows off RTX-powered APEXX Enigma S3 at SolidWorks World, ANSYS and Chaos Group release on-demand cloud, Varjo begins selling VR-1
Deep Learning and Design Engineering
March 1, 2019
Designers incorporate AI and deep learning into new products and in their own design processes.