The Art of Balance in Mixed Reality
June 1, 2019
Resolution, weight and price are part of the equation for virtual reality and mixed reality success.
Contest Helps Spur Student Curiosity in STEM
June 1, 2019
Student Design Competition Profile: BEST Robotics
C3D Labs Updates 3D Model Viewer for 2019
May 30, 2019
Free CAD file viewer adds dynamic sections, measurements and calculations.
ZWSOFT Launches ZW3D 2019 SP CAD/CAM Solution
May 30, 2019
It introduces features and enhancements that respond to users' requests, delivering a more user-friendly CAD/CAM solution.
Partner Content
Field-Driven Design for Rapid Engineering and Collaboration
May 29, 2019
A new approach to multifunctional design uses fields to encapsulate shape, physics and manufacturing process in a single, unified environment.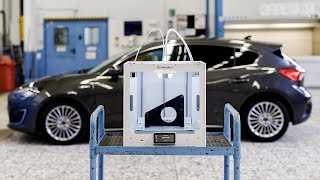 Ford Pilots 3D Printing Initiative for Tooling
May 28, 2019
The goal is to allow local plant floor workers without 3D printing experience to generate tools, jigs and fixtures using Ultimaker 3D printers.
Siemens Launches Capital Load Analyzer Software for Aerospace
May 28, 2019
Making use of an electrical digital twin can reduce aerospace electrical compliance and certification risks.
OnScale Tackles Ultrasonic Sensing
May 28, 2019
OnScale releases paper to showcase cloud CAE's role in developing next-generation fingerprint technology for securing smartphones.
Sponsored Content
Designing for Automotive/Transportation
May 21, 2019
The automotive industry is past the point of talking about the disruption coming from demand for electric vehicle powertrains or the potential of autonomous vehicles, and well on its way to responding to those disruptions thanks to advanced engineering technologies.
SPEE3D Supersonic 3D Printing Design Challenge Kicks Off at RAPID + TCT 2019
May 21, 2019
Entries open at RAPID + TCT 2019 on May 20, 2019 and will be accepted until June 30, 2019.
XponentialWorks Companies Plan to Launch Products at Rapid+TCT 2019
May 20, 2019
XponentialWorks plans to demonstrate the latest capabilities from Nexa3D, NXT Factory and ParaMatters.
Siemens Introduces Validation Program to Accelerate Autonomous Vehicle Development
May 17, 2019
Siemens' PAVE360 provides a comprehensive environment for multi-supplier collaboration across the automotive ecosystem for the development of next-generation automotive chips, according to the company.
Euspen to Host Workshop on Precision Engineering
May 17, 2019
Workshop to focus on the role of precision engineering in stimulating innovation in solar, wind and oceanic renewable energy and energy storage technologies.
Kubotek3D Updates K-Display and K-Compare Products
May 16, 2019
Kubotek software updated with file translators, measurement and visualization features.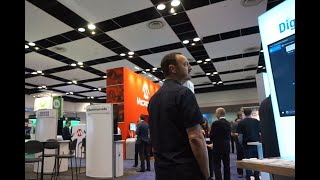 5G Concerns and Opportunities at IoT World 2019
May 15, 2019
Anxieties and opportunities around 5G at IoT World 2019, One-Click VR from Luxion KeyShot, ASSESS Congress set for October
Latest News
Bright Cluster Manager Is Now Qualified Software Stack for Intel Select Solutions for Simulation & Modeling
AMUG Gives Out DINO Awards
Award recognizes experience and service.
Nextflow Software Introduces Nextflow Studio
This fluid simulation software
Ralf Hartmann of Airbus Defense & Space to Keynote ASSESS 2019 Congress
Hartmann's keynote presentation's title is "Multidisciplinary Integration Towards the Digital Twin."
All posts