Is Mixed Reality Worth a Try?
August 1, 2019
The visual technology holds much promise for design review and collaboration, but still faces limitations in hardware and processing power.
Can AR Enhance Design?
August 1, 2019
Though augmented reality brings benefits for collaboration and design review, hardware limitations make engineers wonder about its viability.
Autodesk Product Design & Manufacturing
August 1, 2019
Autodesk is a world leader in 3D design, engineering, and entertainment software. They produce software for the architecture, engineering, construction, manufacturing, media, and entertainment industries.
A Fond Farewell
August 1, 2019
Looking forward to seeing what changes the design engineering community tackles next.
Are You Ready for Extended Reality (XR)?
August 1, 2019
Identifying the right use case is key to getting the most out of enterprise augmented reality.
Why BOM Management Matters
August 1, 2019
Late product introductions and wasted time are a couple of the negative consequences of a problem oft preventable with more proactive bill of materials management practices.
Review: BricsCAD Turns on the Power with V19
August 1, 2019
BricsCAD V19 extends beyond AutoCAD's capabilities.
Luxion Unveils KeyShot Support for NVIDIA RTX with OptiX
July 29, 2019
KeyShot 9 to support NVIDIA RTX accelerated GPU ray tracing and AI-accelerated denoising through the integration of NVIDIA OptiX ray tracing engine.
Dassault Systèmes and the FDA Extend Collaboration to Inform Cardiovascular Device Review Process
July 26, 2019
An in silico clinical trial is underway with the 3DEXPERIENCE platform to evaluate the Living Heart simulated 3D heart for transforming how new devices can be tested.
Nano Dimension Introduces DragonFly LDM for Continuous Digital Manufacturing of Electronics
July 26, 2019
HENSOLDT tests the DragonFly LDM additive manufacturing technology and discusses the results.
Increasing the Productivity of Metal AM via Partnership
July 26, 2019
nTopology's partnership with Betatype yields 28% reduction in build time for rocket nozzle part.
Sponsored Content
Editor's Pick: Full-color 3D Structured Light Scanning for Product Design
July 24, 2019
FARO Cobalt Design structured light scanning platform is its first scan platform designed specifically for product development.  
Mazda Taps into Siemens' Model-based Generative Engineering Tools
July 23, 2019
Mazda realizes electrical and electronic design productivity and innovation using the Capital model-based generative design flow.
Design Engineering Teams Choose Process Over Products
July 23, 2019
The State of Product Development & Hardware Design 2019 survey results contain some surprises.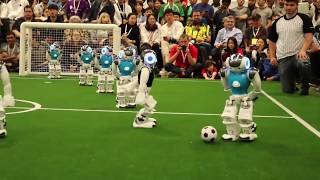 Volkswagen updates classic van with generative design, RoboCup flexes autonomous muscles, more
July 18, 2019
In this episode of DE Video News roundup, VW uses Autodesk Fusion to reshape Microbus, autonomous robots play soccer, Onshape study finds PLM insights, more
Latest News
WIN Enterprises Announces the MB-65040 Mini-ITX with Intel Scalable Skylake Processor
MB-65040 supports the Intel Skylake-S CPU and Intel H110 chipset.
Auburn University Deploys $1.5 Million Digital X-Ray CT System for Additive Manufacturing Purposes
Customized system enables layer-by-layer quality assessment in real time.
CONTACT Software Issues CONTACT Elements Release with Software Modules
Users can benefit from comprehensive functional enhancements and the integration of agile processes.
Mobile Analysis 3D and 2D CAD Viewer "to Go" Now on Market
The CoreTechnologie 3D_Analyzer Viewer is now available through a mobile license-lending feature.
All posts