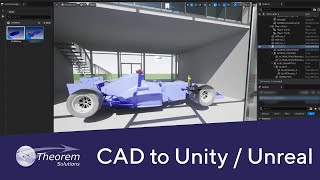 How to Use CAD Data Within Unity and Unreal
October 31, 2022
Extended Reality (XR) provides a range of new opportunities for engineering and manufacturing companies. From new training methods to digital collaboration, XR is set to have a big impact on manufacturing.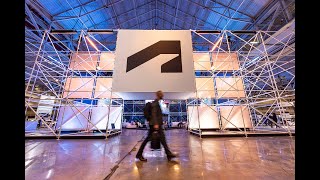 Video: Hardware spotted at AU 2022
October 28, 2022
DE 24/7 reports on the AR/VR gear and hardware spotted at AU 2022.
Cambrio Launches GibbsCAM 2023
October 28, 2022
GibbsCAM and Sandvik collaboration delivers productivity boost for Version 2023, companies report.
Greyscalegorilla Releases Tactile: Materials for 3D Designers
October 28, 2022
Greyscalegorilla offers the Tactile Library of 3D materials created for Cinema 4D, with five collections of over 200 clay and unfinished wood materials.
Siemens Brings SaaS to Electrical Design Software
October 28, 2022
New Capital Electra X offering delivers sophisticated electrical design capabilities with lower cost of ownership and shorter time to value.
Engineering the Perfect Sound
October 27, 2022
Researchers and musicians alike are turning to FEA and CFD to help with instrument design. 
Simplifying 3D Scan-to-Print Workflows
October 27, 2022
Lower cost offerings and AI-enabled automation help streamline scan-to-print workflows in light of more interest in reverse engineering and quality assurance use cases.
Stratasys Acquires Software Company Riven
October 27, 2022
Aim is to streamline quality assurance for production-scale additive manufacturing, Stratasys says.
V-Ray 6 for Rhino Beta Released
October 27, 2022
V-Ray 6 for Rhino includes the ability to bring real-time Enscape scenes into #VRay and a procedural cloud system. 
Siemens NX for Thermal Simulation Available
October 27, 2022
One notable new feature within NX is the power to embed other software into your workspace.
Digital Design and Manufacturing Get Legislative Nod
October 25, 2022
The CHIPS Act and AM Forward initiative emphasize digital design and manufacturing as part of a strategy to turbocharge U.S. manufacturing and innovation.
Elysium Releases 3DxSUITE EX9.1
October 25, 2022
EX9.1, booster release of 3DxSUITE, will provide more capabilities and usability to more users, according to Elysium.
Tap Into Engineering Software Global Market Trajectory and Analytics
October 25, 2022
Global engineering software (CAD, CAM, CAE, AEC, & EDA) market to reach $55.6 billion by 2027, analysts say.
PTC Offers Cloud-Native Simulation in Onshape
October 25, 2022
It is a computer-aided design and product data management tool designed to offer simulation that is interwoven with the core design and assembly environment, according to PTC.
Ansys Acquires C&R Technologies
October 21, 2022
Integrating C&R Technologies' Thermal Desktop into Ansys' portfolio will enable more accurate design, analysis, and optimization of thermal systems, Ansys says.
Latest News
PTC Advances Closed Loop PLM
Acquisition of ServiceMax keyed to integration of asset and field service management capabilities to extend digital thread.
Hexagon Debuts System-Level Modeling Solution
Using the software, teams can evaluate the performance and feasibility of new design concepts quickly to inform more efficient product...
Editor's Picks: November 25-December 1, 2022
One of the picks will be chosen as DE's Editor's Pick of the Week.
Taking a Page from Nature
GE Additive and Shell leveraged metal AM to rethink a large, complex conical part for an oxygen hydrogen micromixer.
All posts