Hackrod is Using Lightworks' SLIPSTREAM to Design its Concept Speedster
December 14, 2018
Hackrod is using virtual reality prior to manufacturing the car using 3D printing processes.
IronCAD Unveils 20th Anniversary Edition CAD Release
December 14, 2018
The latest CAD release delivers enhanced Shrinkwrap capabilities, improved Smart eBehavior and a more intuitive user interface, the company reports.
5G Resources: CAD and Simulation in the Era of Supercharged Networks
December 11, 2018
Cloud CAD vendor Onshape and simulation software maker ANSYS discuss the impact of 5G on design engineering.
VariCAD 2019-1.0 Released
December 11, 2018
A few improvements were made in 3D kernel and STEP input capability, among many other new features.
CORTIME Integrated Solution to Debut at SolidWorks World 2019
December 11, 2018
CORTIME is a design exploration tool leveraging advanced parametric optimization, sensitivity analysis and visualization tools.
Sponsored Content
Immerse Yourself in Realistic Design
December 10, 2018
In this issue: Immerse Yourself in Realistic Design; Designing Prosthesis: The Anti-Robot, and a BOXX APEXX S3 Review: Overclocked and Under Budget.
Sponsored Content
Bring Your Product to Market Faster with Real-Time Rendering
December 10, 2018
Instantaneous real-time, ray-traced rendering can dramatically cut down your product development cycle. In this webinar, panelists explore the benefits of using dedicated rendering hardware to go beyond what's possible with a workstation, to reduce physical prototyping costs.
Cyborg3D MeshToCAD Launches
December 7, 2018
Cyborg3D MeshToCAD is a standalone software product that is designed to improve the process of converting mesh geometry into CAD geometry.
EPLAN Electric P8 Features a New Design
December 7, 2018
Users can look for enhancements in the areas of configuration, bus data and round-trip engineering with Siemens TIA Portal.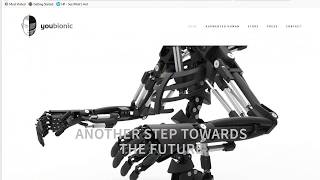 DE News Roundup: December 3, 2018
December 5, 2018
PTC acquires generative design software maker Frustum, TechSoft adds AR-VR support to HOOPS SDK, HP partners with Autodesk for 3D printing workflow, hybrid Centaur-like robot from Bostondynamics and Youbionic
Tech Soft 3D Enables Full 3D CAD Access for AR and VR Applications
December 4, 2018
New release of AR/VR support for HOOPS Visualize allows engineers in manufacturing, architecture and construction to view and interact with 3D CAD models in AR/VR environments.
Autodesk Introduces AutoCAD 2019 and AutoCAD LT 2019 for Mac
December 4, 2018
AutoCAD 2019 for Mac and AutoCAD LT 2019 for Mac are filled with many new features and enhancements.
Siemens Acquires COMSA
December 4, 2018
COMSA to join Mentor business to complement Siemens' Capital portfolio with software solutions backed by technical expertise. Acquisition said to strengthen Siemens' expertise in key electrical and harness standards being developed by leading European OEMs and suppliers.
Use Design for Manufacture and Assembly to Read Error Signals from Manufacturing Shop Floor
December 3, 2018
Keep Moving Forward
December 1, 2018
Each year, we survey our audience to get their take on how technological innovations are actually affecting the people on the front lines of designing and engineering new products. This year, we decided to also feature some of the design...
Latest News
CORTIME Introduces SolidWorks Embedded Multi-Study Optimization
CORTIME, according to the company, helps engineers explore optimal designs by automating their design...
AMUG Innovators Award Goes to Professor Gordon Levy
The award is given to those who have cultivated ideas that in turn have...
Renishaw Extends ParaMatters Collaboration
The partnership now extends to optimized lightweighting and automation of metal additive manufacturing.
Partner Content
The Growing Acceptance of CAE
Simulation is being used for lawsuits in court, treating schizophrenia, use in middle school education and in deep learning.
All posts