Digital Twin Market to Reach $20 Billion by 2025
July 2, 2019
The rising demand for reducing asset downtime, optimizing process time, reducing time to market, reducing asset downtime and improving operational efficiency is proliferating the growth of the digital twin market, according to Global Market Insights. 
Digital Twins: Two of a Kind
July 1, 2019
Exploring how digital twins are shaping our digital fabric and engineering future.
What's Old is New
June 12, 2019
CAD and PLM are playing a starring role in PTC's vision for the digitally-connected industrial enterprise.
Volkswagen Smashes Time Record At Nürburgring With ANSYS Simulation Solutions
June 4, 2019
Volkswagen's all-electric race car captures second consecutive electric vehicle speed record, showcases e-mobility prowess
Digital Twins and the New Reality
June 1, 2019
As mixed reality systems become more affordable, capable and easier to use, manufacturing is making use of mixed reality for digital twins.
Siemens Launches Capital Load Analyzer Software for Aerospace
May 28, 2019
Making use of an electrical digital twin can reduce aerospace electrical compliance and certification risks.
RAPID+TCT 2019 Drives Additive Manufacturing to Next Level in Motor City
May 24, 2019
Thousands of attendees delve into 3D printing, the future of manufacturing, digital twins, data management and so much more.
Siemens Accelerates Autonomous Vehicle Development With Closed-Loop Simulation
May 23, 2019
PAVE360 extends digital twin simulation beyond processors to include the entire complex ecosystem.
Siemens Introduces Validation Program to Accelerate Autonomous Vehicle Development
May 17, 2019
Siemens' PAVE360 provides a comprehensive environment for multi-supplier collaboration across the automotive ecosystem for the development of next-generation automotive chips, according to the company.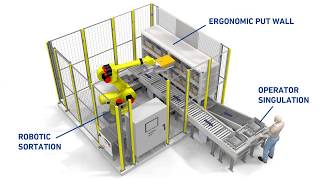 Digital Twins and Cyberphysical Security at AeroDef
May 3, 2019
DE Video News May 3, 2019: Digital twins and cyberphysical security discussions at AeroDef Conf, ANSYS acuires EDA firm
Kicking the Tires on Digital Twins
May 1, 2019
The benefits of virtual representations of individual physical assets aren't just for large enterprises.
Dassault Systemes, Ubisoft Pledge to Help Rebuild Notre-Dame
April 17, 2019
3DEXPERIENCE software maker and game publisher Ubisoft offer resources, technology for reconstruction
Siemens Buys NVH Business from Saab Medav
March 22, 2019
Deal boosts Siemens' Simcenter portfolio with a range of configurable solutions for end-of-line noise, vibration, and harshness (NVH) quality testing.
COFES 2019 Comes to the Silicon Valley
March 8, 2019
Long running Congress on Future of Engineering Software comes to the Silicon Valley as a nonprofit organization's debut
Altair Highlights Latest Technologies at Hannover Messe 2019
March 1, 2019
Showcase highlights to include a technology demonstrator for predictive maintenance and a digital twin integration platform.
Latest News
Sponsored Content
New Frontiers in GPU Acceleration
From molecular science and material flow to sound propagation, GPU cores take on new workloads.
Sponsored Content
KeyShot GPU Rendering: Sky is the Limit
Luxion's Henrik Wann Jensen discusses the importance of GPU acceleration for rendering.
Editor's Picks: Feb. 25-Mar. 3, 2021
One of the picks will be chosen as DE's Editor's Pick of the Week.
Altair and Gruppo Cimbali Use Digital Twin to Boost Barista Business
Digital twin supports convergence of data and simulation for optimized product performance and increased efficiency.
All posts