Editor's Pick: New polymer technology for faster industrial 3D printing
April 27, 2022
Nexa3D NXE 200 industrial 3D printer is considered an entryway into scalable additive manufacturing.
Editor's Pick: Top New CPU in Portables
April 19, 2022
MSI Summit series notebook computers use the new 12th-Gen Intel Core processors.
Editor's Pick: Next-generation Engineering GPU
April 13, 2022
NVIDIA RTX A5500 GPU available from PNY.
Editor's Pick: Artificial intelligence for part quoting services
April 5, 2022
Xometry says this software can be used by any of the existing instant-quoting websites to add artificial intelligence to its capabilities. 
Editor's Pick: Portable small industrial 3D scanner
March 30, 2022
The company says this portable scanner delivers affordability and high precision to industrial scanning. 
Editor's Pick: Custom Materials for High-Abrasion 3D Printing
March 23, 2022
igus develops plastics components and offers 3D printing services.
Editor's Pick: New binder jet line for extreme accuracy
March 16, 2022
Also, the company says its commitment to open materials gives users flexibility to choose the exact metal or ceramic that best meets production needs.
Editor's Pick: Training course for tolerance analysis 
March 9, 2022
Sigmetrix EZtol Fundamentals computer-based training course uses a combination of lecture videos, software demonstrations, detailed exercises, quizzes and a training manual to teach EZtol fundamentals.
Editor's Pick: Open Market Materials for Industrial Desktop 3D Printing
March 2, 2022
Fusion3 says its printer is designed for use with high-temperature industrial thermoplastics.
Editor's Pick: Empowering product visualization
February 23, 2022
Luxion KeyShot 11 is a major update to the popular visualization and animation tool for product development.
Editor's Pick: Detect 3D print job errors in real time
February 16, 2022
PrintWatch is computationally heavy, and runs on the Cloud.
Editor's Pick: Improving interoperability between CAD products
February 9, 2022
Datakit says the technical data exchange API in the SDK has been reworked to improve the quality, reliability, speed and security of reading/writing 2D and 3D format functionalities.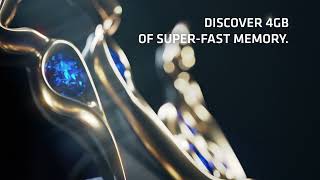 Editor's Pick: Faster professional graphics performance
February 2, 2022
The new AMD Radeon PRO W6400 graphics card (and its mobile variations, the W6500M and W6300M) is built on the AMD RDNA™ 2 graphics architecture.
Editor's Pick: New high-performance workstation GPU
January 25, 2022
NVIDIA RTX A4500 available from PNY.
Editor's Pick: New superalloy for laser powder bed fusion
January 19, 2022
Amperprint 0233 Haynes 282 nickel-based superalloy powder for Velo3D Sapphire printers is ideal for high-temperature applications.
Latest News
PTC Advances Closed Loop PLM
Acquisition of ServiceMax keyed to integration of asset and field service management capabilities to extend digital thread.
Hexagon Debuts System-Level Modeling Solution
Using the software, teams can evaluate the performance and feasibility of new design concepts quickly to inform more efficient product...
Editor's Picks: November 25-December 1, 2022
One of the picks will be chosen as DE's Editor's Pick of the Week.
Taking a Page from Nature
GE Additive and Shell leveraged metal AM to rethink a large, complex conical part for an oxygen hydrogen micromixer.
All posts