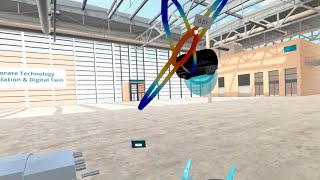 Autodesk Fusion adds ECAD tools, Siemens develops CAD for VR, JPR publishes CAD report, more
February 6, 2020
Autodesk Fusion adds ECAD tools, Siemens develops CAD for VR, JPR publishes CAD report, more
STMicroelectronics and Fieldscale Bring Intuitive Touch Controls to Smart Devices 
January 29, 2020
Fieldscale SENSE is an end-to-end development platform for touch-sensor design and high-accuracy simulation.
Siemens Partners with Arm to Accelerate Mobility
January 10, 2020
Aim is to enhance mobility by redefining design capabilities for complex electronic systems.
Competition Heats Up for Material Manufacturers in Thermal Interface Applications
December 17, 2019
New report shows detailed review of numerous industries and a review of the key players and material considerations. 
Altair Accelerator Powers Design for High-Speed Data Delivery
December 9, 2019
Inphi speeds time-to-market using hyperefficient workflow management and performance optimization from Altair.
MoDeCH Launches eCommerce Website
December 6, 2019
New website to supply and support downloadable SPICE models for analog circuit designers.
A Turnaround Remedy for Failed Electronics Design Projects
December 2, 2019
Embedded software development consultancy targets struggling electronics design projects with a new rescue engagement.
Accellera Issues Standardization Initiative to Address Design Automation and Tool Interoperability for Functional Safety
November 12, 2019
Proposed working group established to determine industry interest for a standard to support a functional safety flow.
OnScale and SoftMEMS Collaborate with Mentor to Announce a New Workflow for MEMS Digital Prototyping
October 24, 2019
The integrated workflow allows MEMS engineers to accelerate product development and shift cost away from physical prototyping processes to digital prototyping, companies say.
Scanfil Selects Siemens Opcenter to Digitalize Operations
October 14, 2019
Scanfil will use Siemens Opcenter Execution Electronics (formerly Camstar Electronics Suite) to improve manufacturing processes.
Altium Issues New Release of Altium Designer for PCB Design
October 11, 2019
The latest release, Altium Designer 20, offers major upgrades to the software's unified design environment, user experience and PCB design capabilities. 
Altair Acquires Polliwog Co.
October 10, 2019
Polliwog, a high-tech software company near Seoul, South Korea, provides electronic design automation software to the electronics industry.
PWR Advanced Cooling Technology Chooses Velo3D to Print Heat Exchangers
October 7, 2019
PWR to explore new thermal management strategies through metal 3D printing across a range of heat exchanger applications in motorsport, battery cell, electronics, aerospace and automotive cooling.
Nano Dimension Presents Production-Grade Printed Capacitors for PCBs 
September 16, 2019
Capacitors 3D printed on the DragonFly system eliminate the need for assembly.
Kaelus Teams Up With ECSite to Offer Enhanced Support for Test Equipment
September 5, 2019
ECSite software solution provides test automation, data management and reporting of 4G/5G telecom infrastructure applications.