Real-Time Ray Tracing Arrives
June 1, 2019
We test three of the new NVIDIA Quadro RTX GPUs.
Keep It Simple, Keep Them Coming
June 1, 2019
An easy formula for estimating cost is part of some simulation software providers' strategy.
Eurocom Debuts the Eurocom Sky X7C Mobile Supercomputer
May 30, 2019
The Eurocom Sky X7C Mobile Supercomputer supports three different classes of GPUs.
IPG Automotive Launches Version 8.0 of the CarMaker Product Family
April 26, 2019
Simulation software features new functionalities for virtual test driving.
Blown Away: Eurocom Tornado F7W Mobile Workstation
April 1, 2019
Canadian system integrator delivers the fastest mobile workstation ever reviewed by DE.
Dyndrite Accelerated Geometry Kernel Hits the Market
March 19, 2019
This geometry-agnostic hybrid kernel is capable of interacting with multiple representations of geometry simultaneously.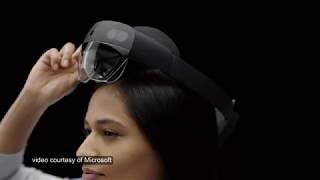 DE News Roundup March 15, 2019: HoloLens 2, V-Ray Next for Rhino, GTC and COFES, more
March 15, 2019
Microsoft debut HoloLens 2 at MWC, Chaos launches V-Ray Next for Rhino, NVIDIA gets ready for GTC, and more
Sponsored Content
Editor's Pick: Powerful Ray Tracing GPU for Workstations
February 27, 2019
The new NVIDIA Quadro RTX 8000 brings hardware-accelerated ray tracing, AI-powered features, and advanced shading to professional workflows.
Sponsored Content
Making the Case for a Workstation-Centered Workflow
February 18, 2019
Paper helps you communicate the causes of your computing frustrations and plots out a path to rectify them.
Connecting the Thread: 5G
February 1, 2019
5G wireless may bring benefits to cloud-based CAD, IoT, simulation and digital twins.
Sponsored Content
It Takes a Beast to Handle Beastly Data Loads
January 24, 2019
Simulation, rendering, artificial intelligence and virtual reality jobs demand way more than your everyday workstation.
Dell Precision 3530: Plenty of Power to Go
January 1, 2019
This 15.6-in. system delivers great performance and long battery life.
SimScale Releases a GPU-Based Lattice Boltzmann Solver
December 20, 2018
Pacefish is a completely new implementation of the Lattice-Boltzmann method (LBM) tailored to the parallel architecture of GPUs.
Altair and Oracle Offer Faster High-Performance Computing in the Cloud
October 26, 2018
Joint solution leverages GPU technology for exceptional CFD simulation performance.
Xi MTower PCIe Workstation: An Overclocked Performance Champ
October 1, 2018
DE takes a look at the latest version of the @Xi Computer Xi MTower PCIe, their top-of-the-line workstation.
Latest News
Zemax Launches Native Diffraction Calculation and Analysis Functionality
OpticStudio 21.1 delivers a new diffraction calculation and two new tolerance setup operands; OpticsBuilder 21.1 improves analysis functionality and includes full Zemax...
Optomec Introduces 3D Additive Electronics Printer for Inline Production
The Aerosol Jet HD2 is optimized for Advanced Semiconductor Packaging including mmWave applications.
Altair and Rolls-Royce Germany Partner on AI and Engineering
The collaboration is expected to drive transformative business value by reducing development time and costs.
Datakit Enhances SOLIDWORKS Converters
Datakit announces a wide range of new plug-ins.
All posts