DE Editors' Chat: NVIDIA GTC Fall, Autonomous Cars on Campuses, Haptic Devices at AWE, and More
December 10, 2021
DE Editors discuss news from NVIDIA GTC Fall, Autonomous Cars on Campuses, Haptic Devices at AWE, and More
AWE 2021: Haptic Devices and Training Apps Hint at AR's Future
December 1, 2021
Augmented World Expo welcomes in-person attendees. Haptic devices and training applications offer clues to Augmented Reality's future in entertainment and enterprise use.
Sigma Labs on Metal AM's Maturity for Mass Production
October 26, 2021
Sigma Labs VP Jacob Brunsberg discusses QA and Regulatory Challenges
Velo3D CEO Benny Buller on Going Public
October 15, 2021
Metal Additive System Maker joins other 3D printer makers going public
DE Editors' Chat: Velo3D Goes Public, Sustainability Report on Additive Manufacturing, Halloween-Inspired Design, and More
October 7, 2021
DE Editors Brian Albright and Kenneth Wong discuss metal 3D companies going public, news from Rapid + TCT, DE Design and Simulation Summit, and more
A Conversation with DJ Smith, VR Expert
September 16, 2021
The Glimpse Group's cofounder DJ Smith discusses enterprise use cases, the consumer-grade hardware's advantage, visual fidelity required for design review, and more
Podcast: On-Demand Manufacturing Spurs Innovation
August 13, 2021
In this podcast, Xometry's Greg Paulsen outlines the benefits of on-demand manufacturing when it comes to accelerating design innovation. He discusses the opportunities and challenges of digital manufacturing, and how Xometry connects engineers with rapid prototyping and manufacturing resources.
DE Editors' Chat: Rapid + TCT Conference, Ansys Indy Autonomous Challenge, 3D-Printed Bridge, More
August 9, 2021
DE Editors discuss traveling to Rapid + TCT Conference, virtual car race hosted by Ansys, use of simulation in the Olympics, a 3D-printed bridge made by 3X3D, more
Sponsored Content
Podcast: New Frontiers in Engineering Computing
July 15, 2021
In this podcast, AMD's Chris Hall discusses how more powerful CPUs can unlock new levels of engineering performance.
Prelude to CAASE21: The Formula for Digital Twins
June 9, 2021
The Formula for Digital Twins requires physics-based modeling and machine learning.
Prelude to CAASE21: Autonomous, Connected Vehicles Present New Simulation Challenges
May 27, 2021
CAASE21 Keynote presenters discuss how connectivity and autonomy is changing vehicle design.
Prelude to CAASE21: Simulation is the Key to Qualifying and Certifying New Metal AM Parts
May 24, 2021
CAASE21 speaker Lyle Levine from the National Institute of Standards and Technology discusses the challenges of getting regulatory approval for designs manufactured in metal 3D printing.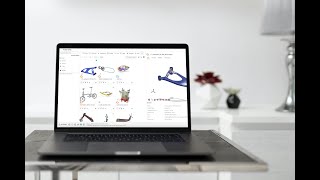 DE Video News Roundup: May 2021
May 13, 2021
Altair Portfolio Goes Online with Altair One, NVIDIA Omniverse Moves from Beta to Commercial, Ansys and Flir partner to develop autonomous driving in the fog, Volume Graphics offer CT scan-based analysis software to find flaws in mechanical parts
Podcast: Optimal Engineering Workstation Architectures
February 4, 2021
Supermicro talks to DE about the company's approach to workstation architectures.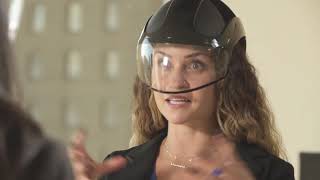 Cool Tech for the New Normal at CES 2021 Virtual
January 18, 2021
AMD delivers keynote touting new mobile processor, virtual CES highlight cool techs for the new normal
Latest News
Intel Innovation Day: CEO Outlines AI Roadmap, Xeon Split, and Partnerships
Intel outlines vision for Siliconomy, AI-powered PCs, and strategies to separate Xeon CPUs into P and E Processors
Introducing SprutCAM X 17 and SprutCAM X Robot 17 CAD/CAM/OLP Solutions
SprutCAM Tech has released new versions of its flagship CAD/CAM/OLP software products.
3D Systems Shares CFO Transition
Michael Turner is stepping down as the company's chief financial officer (CFO), effective October 15, 2023.
Nano Dimension Reaffirms Its Vote "Against" Stratasys' Merger With Desktop Metal
Nano Dimension says merger deal would be highly dilutive, requiring Stratasys to pay premium and give financial support to Desktop...
Custom Fit
Availability of customized medical devices and orthotics improves with advanced engineering design and fabrication.
Dassault Debuts Emma Twin for Healthcare Innovation
An avatar was designed to raise awareness about how virtual twins are advancing healthcare.
All posts