Siemens Buys NVH Business from Saab Medav
March 22, 2019
Deal boosts Siemens' Simcenter portfolio with a range of configurable solutions for end-of-line noise, vibration, and harshness (NVH) quality testing.
EnginSoft USA Joins PTC Partner Network for Creo and Creo Simulation Live 
March 21, 2019
EnginSoft USA provides customized solutions for complex simulations.
Protolabs and Wohlers Associates Team Up for Immersive Course on Design for Additive Manufacturing
March 21, 2019
The event comes after the digital manufacturer's recent initiatives with GE Additive and MIT that focus on advancing 3D printing.
Renishaw to Showcase Multi-Laser AM Innovations at AMUG 2019
March 21, 2019
Advanced automotive technology on display will include LED heat sinks, a low-cost, high-volume headlight component with no post-processing required.
Bugatti Builds Vehicle Components with Technology from SLM Solutions
March 21, 2019
Metal additive manufacturing technology is accelerating industrial development in the automotive sector.
Stanley Black & Decker Partners with AstroPrint to Create a Distributed Network of 3D Printers
March 21, 2019
With AstroPrint's Enterprise Cloud, Stanley Black & Decker will automate its additive manufacturing systems and workflows on a single platform.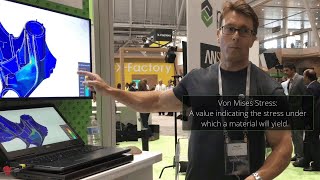 Creo Goes for Real-Time Simulation Feedback
March 19, 2019
Creo Simulation Live embeds ANSYS simulation capabilities directly into the CAD tool interface.
AMUG Picks 2019 Scholarship Recipients
March 18, 2019
Dr. Wenchao Zhou and Victoria Sears to be honored at AMUG 2019.
XJet to Debut New NanoParticle Jetting Application at AMUG 2019
March 18, 2019
The company will offer live demonstrations and will join the conference program in a presentation and roundtable discussion.
ZVerse and Carbon Set up Partnership Focused on Design for Digital Manufacturing 
March 18, 2019
The nuts and bolts: ZVerse will offer enhanced design support to Carbon production partners and customers.
CIMdata Unveils PLM Road Map North America 2019
March 18, 2019
This PLM industry event will take place in the Washington D.C. area in May.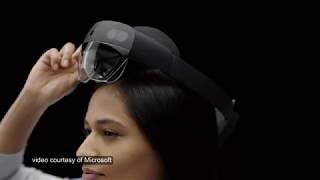 DE News Roundup March 15, 2019: HoloLens 2, V-Ray Next for Rhino, GTC and COFES, more
March 15, 2019
Microsoft debut HoloLens 2 at MWC, Chaos launches V-Ray Next for Rhino, NVIDIA gets ready for GTC, and more
3YOURMIND Extends Partnership with Deutsche Bahn
March 15, 2019
Deutsche Bahn has integrated the software solutions from 3YOURMIND to gather 3D printing applications from its company to assemble a digital spare parts warehouse.
eXstream Engineering and Volume Graphics Collaborate on Mechanical Simulation of Materials
March 15, 2019
The combined use and the interfaces between the software solutions of e-Xstream and Volume Graphics allow companies active in developing and producing fiber compound components to optimize manufacturing parameters.
CNC Software Updates Name of Wildest Parts Competition
March 15, 2019
Masters of CAM is an online platform for Mastercam users to submit stories about their experience and skills using CAD/CAM software to design and machine parts.