CAASE20 Sponsor Offers Virtual Look at an IndyCar
June 15, 2020
Kinetic Vision demonstrates augmented reality technology with Alexander Rossi's car during virtual conference.
Epic Games to Hold Unreal Fest
June 12, 2020
Game Engine users to gather in virtual conference amid COVID 19
Xometry Launches US Custom Manufacturing Stimulus Plan
June 12, 2020
Manufacturing marketplace provides $50 to every U.S.-based customer to make custom parts.
FANUC's CNC Machining Solution Now Includes 5-Axis Simulation
June 12, 2020
The new training option addresses the manufacturing skills gap and the need for more advanced machine tool operators.
CIMdata Releases Executive PLM Market Report
June 12, 2020
Report shows that the CAM market grew by 3.9% in 2019.
Lenovo Releases Mirage VR S3
June 11, 2020
New 4K VR Display Designed with Pico Interactive
New AI-Based Heart Segmentation in Simpleware Q-2020.06
June 11, 2020
Software includes new AS Cardio and Design Link modules.
University of Huddersfield Installs VR CAVE
June 10, 2020
Phidias Lab will use VR CAVE system from Antycip Simulation to help students with design concepts.
America Makes to Host 2nd Virtual Game Day Event with Wohlers Associates 
June 8, 2020
Panel representing wide array of industry experts to discuss how AM addresses supply chain gaps and distributed manufacturing.
HP Teams with BASF, Oechsler on Industrial 3D Printing
June 8, 2020
Expanded partnerships will expand use of new PP material for manufacturing applications.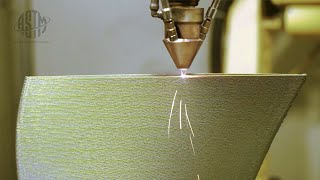 ASTM International Announces AM Data Strategic Guide with America Makes
June 8, 2020
ASTM also debuts Insight Video, new data subcommittee.
XAAR 1003 Printhead Designed for Industrial 3D Printing
June 8, 2020
The Xaar 1003 is proving useful for the industrialization of 3D printing with its speed, reliability and ability to jet a variety of fluids, over an increased viscosity range, company says.
Digital Manufacturer TPM Advances Production Processes
June 8, 2020
Company uses AI-driven on-demand manufacturing platform ZVerse360.
3D Printing Fills Nasal Swab Void
June 8, 2020
3D printing companies and medical researchers are coming together to accelerate production of nasal swab designs to quickly address COVID-19-related shortages.
Saratech acquires Apex DMS Inc., a Siemens PLM software business, from the Sconce Group
June 5, 2020
Apex DMS is a Siemens PLM software business, from the Sconce Group.
Latest News
CoVent-19 Ventilator Challenge Winner Announced
Three finalists selected from more than 200 entries
Tools that Build Sustainable Products
Design solutions are emerging that can help integrate sustainability.
COVID-19 Pushes PLM/PDM to the Cloud
From bill of materials and file sharing to collaboration, many functions move to the cloud during lockdown.
MSC Software Provides Access to Partner Software via one Platform
MSCOne orchestrates flexible token licensing to provide users access to any CAE software they need through the product development lifecycle.
All posts