Finding the Sweet Spot in Metal 3D Printing
November 1, 2019
Engineers need to evaluate part complexity, design freedom and time-to-market considerations when making a business case for metal 3D printing.
Additive Manufacturing: Finding the Solutions that Matter
November 1, 2019
3D printing pioneer and MFG CEO Dr. Ronald L. Hollis talks about the future of additive manufacturing.
3D Metal Printing Applications on the Rise
November 1, 2019
Metal 3D printing is growing rapidly thanks to advancements in additive manufacturing technology and in materials among other advances.
DSM and Twikit Offer End-to-End 3D Printing Solutions
November 1, 2019
Companies collaborate on new 3D printed applications in the automotive, healthcare and footwear industries.
AM Simulation Gets More Complex with Metal
November 1, 2019
Generative design and simulation software makers add features to address metal AM.
Designing with AM in Mind
November 1, 2019
Designers and fabricators must support one another to avoid print failure.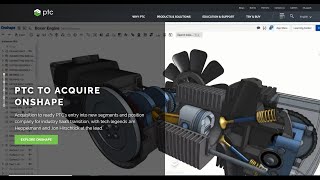 PTC Buys Onshape, xRS Brings Out Use of AR-VR in Training, More
October 31, 2019
In this episode of DE Video News Roundup, CAD and PLM vendor PTC buys cloud CAD Onshape for $470 million, xRS Conference brings out ARVR use in training, CAASE conference now open for paper proposals, DE seeks holiday-themed simulation projects to...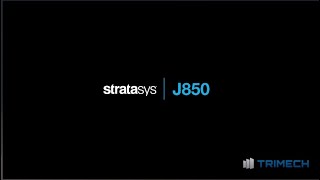 New 3D Printer Offers up to 500,000 Colors and Multiple Materials 
October 30, 2019
Stratasys J850 PolyJet 3D printer is designed for designers, with capacity to print at higher speeds.
Editor's Pick: 500,000 Colors Produced From One 3D Printer
October 30, 2019
Stratasys J850 3D printer and the new materials released with it advance use of 3D printing throughout the design process.
PTC Secures Top Spot in ABI Research's Enterprise AR Platform Assessment
October 30, 2019
The Enterprise AR Platforms assessment analyzed eight AR platform players operating today: PTC, Ubimax, RE'FLEKT, Atheer, Upskill, ScopeAR, Librestream and Fieldbit.
ExOne to Collaborate with Global Tungsten & Powders to Advance Tungsten Metal 3D Printing
October 30, 2019
Development collaboration to focus on cemented carbide, used in cutting tools and wear-resistant parts, and tungsten-copper, used in high-voltage electrical applications.
SmarTech Analysis Releases Report on Metal Additive Manufacturing Production Opportunities
October 28, 2019
Expects metal AM to generate $228 billion worth of components over the coming decade.
America Makes Honors Ralph Resnick and Rob Gorham as Distinguished Collaborator Awardees
October 28, 2019
Class of 2019 America Makes Ambassadors announced.
xRS Week: AR-VR Training Apps Get More Accurate with Physical Props, Eye Tracking, and Hand Tracking
October 25, 2019
AR-VR training apps get more robust with physical props that accurately replicate the virtual action; analyst firm releases report on the role of optics in AR-VR.
GKN Powder Metallurgy Acquires FORECAST 3D
October 24, 2019
Acquisition expands GKN's additive manufacturing capabilities to include plastics.
Latest News
Looking Glass Factory Launches Oversize Holographic Display
Looking Glass Factory releases 32 inch holographic display called Looking Glass 8K
Siemens Buys Atlas 3D
Atlas 3D helps designers define optimal part orientations for "right first time" 3D printing; cloud-based, GPU-accelerated Sunata software can reduce...
Accellera Issues Standardization Initiative to Address Design Automation and Tool Interoperability for Functional Safety
Proposed working group established to determine industry interest for a standard to support a functional safety flow.
Aleph Objects Bought by FAME 3D
Aleph Objects is best known for its LulzBot line of 3D printers.
All posts