BASF 3D Printing Solutions Announces Strategic Alliances for 3D Printing
December 4, 2018
The BASF subsidiary has also established several new partnerships for the development and distribution of 3D printing solutions and products.
Sponsored Content
Transhield Has Innovation Covered
December 4, 2018
Custom protective covering company increases efficiency by 6X and lowers cost with just one FARO® Focus3D X 130 Laser Scanner.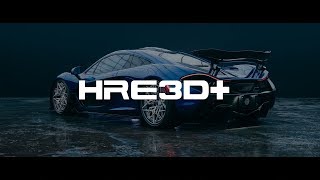 HRE Unveils 3D-Printed Titanium Wheels
December 4, 2018
The company printed the wheels using an electron beam melting process.
5G Resources: PTC on 5G's Impact—Faster Apps, Better AR-VR
December 3, 2018
5G network expected to improve AR-VR experience, better industrial IoT apps, and better digital twin applications. ThingWorks developer PTC discusses 5G's impact. ABI Research publishes forecast on 5G network slicing's benefits.
Aurora Sets Sights on Faster Metal 3D Printing
December 3, 2018
Forthcoming RMP models leverage new parallel multi-layer printing technology to achieve significant speed hikes required for mass manufacturing.
AMMP Center to Support 3D Printing for Defense
December 3, 2018
The project will leverage additive manufacturing to reduce costs, accelerate production, and explore new materials for weapons systems and parts manufacturing.
BASF, Materialise Invest in Essentium
December 2, 2018
The Texas-based company has developed an electric welding technology to improve the strength of extrusion printed parts.
Foundry Launches Katana 3.1 with new Updates
December 2, 2018
Ongoing development of Katana offers targeted updates designed to boost artists' speed and efficiency.
NASA Grant Funds 3D Print Modeling
December 2, 2018
University of Pittsburgh, QuesTek team to improve part quality via better computer modeling.
Tech Disruptions Brought to the Table
December 1, 2018
A team from Imperial College London wanted to create a tool to stimulate a discussion around the technologies and their impact on individuals and societies.
Sponsored Content
Capture, Measure, Analyze
December 1, 2018
Ensure quality while connecting product design and manufacturing.
Is Large-Scale 3D Printing Sustainable?
December 1, 2018
Additive manufacturing transitions from prototyping to a means of mass production, raising the stakes for sustainability.
Manufacturing Industry Vulnerable to Cyberattack
December 1, 2018
The industry is becoming increasingly susceptible to such attacks as additive manufacturing (AM) gains wider acceptance, bringing with it a more decentralized approach that allows for companies to manufacture when and where needed.
Hope, Hype and Reality
December 1, 2018
We asked Digital Engineering's audience for their perspectives on the current and future technologies shaping design engineering, and thus the products and systems that will comprise our future.
Optomec Hosts International LENS User Meeting in Austin, TX
November 30, 2018
Industry leaders and academia collaborate on latest developments in 3D metal printing.
Latest News
Partner Content
CAD Embedded CFD: Overhyped, but a Good Value for Some
One particularly beneficial aspect of CAD-embedded or CAD-linked CFD is its potential for enabling...
Partner Content
How Ascensia Diabetes Care Instituted new PLM, ERP and CRM Solutions in 18 Months
New enterprise resource planning (ERP) and product lifecycle management (PLM) systems needed to be...
Hackrod is Using Lightworks' SLIPSTREAM to Design its Concept Speedster
Hackrod is using virtual reality prior to manufacturing the car using 3D printing processes.
Markforged Launches H13 Tool Steel for High-strength, High-temp Tooling Applications
The expansion into H13 will enable customers to print parts in high-strength, high-temperature applications...
All posts