New hyperMILL 2019.2 CAD/CAM Suite Offers Smoother Surfaces, Increased CAD-to-CAM Integration
July 22, 2019
The latest hyperMILL software has a range of new features including high-precision 3D finishing and 5-axis tangent machining.
CoreTechnologies releases 4D_Additive Manufacturing Software Suite
July 22, 2019
Software with new texture module impacts component design.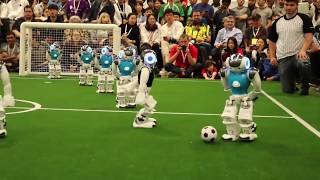 Volkswagen updates classic van with generative design, RoboCup flexes autonomous muscles, more
July 18, 2019
In this episode of DE Video News roundup, VW uses Autodesk Fusion to reshape Microbus, autonomous robots play soccer, Onshape study finds PLM insights, more
Ventura-based XponentialWorks Doubles Size of Innovation Labs
July 18, 2019
Company opens facility focused on creating new manufacturing 4.0 jobs and tech.
Markforged Announces New R&D Innovation Center in Massachusetts
July 18, 2019
Additive manufacturing company to double the size of its software and AI developer teams in 2019.
America Makes Locates Third Satellite Center at Wichita State University
July 17, 2019
Specifically, the Center will be at the National Institute for Aviation Research on WSU's campus.
nTop Platform Meets Advanced Manufacturing
July 16, 2019
New platform from nTopology integrates CAD, simulation and CAM technologies to accelerate the design of complex and lightweight parts.
3D Printing Factors Big in HP's Sustainability Game Plan
July 16, 2019
HP is promoting 3D printing technology as part of its broader sustainability charter to reduce overall environmental impact.
U.S. Army Research Lab Selects 3D Systems to Develop Metal Powder 3D Printer
July 15, 2019
Nano Dimension Sells DragonFly Additive Manufacturing System to Istituto Italiano di Technologia 
July 15, 2019
IIT is a research institution in Italy specializing in promoting technological development and higher education in science and technology. 
Volume Graphics Releases New Generation of CT Software Solutions
July 12, 2019
Updates in 3.3 include multi-material dimensioning, native Q-DAS support, OCR-based automation, and high-quality volume meshing.
Digital Metrology Releases Multi-Band Surface Texture Analysis Software
July 12, 2019
Bandify and Bandify3D instantly separate surface texture into wavelength bands and display the data in an intuitive, single-screen interface.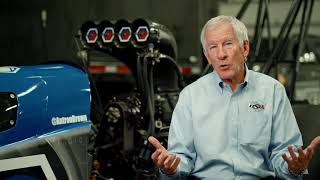 Racing Group Sprints Ahead with Stratasys 3D Printing
July 12, 2019
See how Stratasys helps Don Schumacher Racing eliminate the time-consuming, trial-and-error process involved with machining out new components.
Zortrax Introduces Specialized Biocompatible Resins for End-Use Models in Dentistry
July 8, 2019
The newly announced resins are Raydent Crown & Bridge, which is used for printing temporary crowns and bridges, and Raydent Surgical Guide for 3D printing surgical guides.
Huntsman Delivers new IROPRINT Additive Manufacturing Materials
July 8, 2019
Huntsman's IROPRINT additive manufacturing platform contains three kinds of urethane-based materials (resins, powders and filaments), which can be 3D printed using various additive manufacturing methods.
Latest News
WIN Enterprises Announces the MB-65040 Mini-ITX with Intel Scalable Skylake Processor
MB-65040 supports the Intel Skylake-S CPU and Intel H110 chipset.
Auburn University Deploys $1.5 Million Digital X-Ray CT System for Additive Manufacturing Purposes
Customized system enables layer-by-layer quality assessment in real time.
CONTACT Software Issues CONTACT Elements Release with Software Modules
Users can benefit from comprehensive functional enhancements and the integration of agile processes.
Mobile Analysis 3D and 2D CAD Viewer "to Go" Now on Market
The CoreTechnologie 3D_Analyzer Viewer is now available through a mobile license-lending feature.
All posts