CAMWorks Version 2020 Provides CADCAM Tools for Smart Manufacturing
December 20, 2019
With Version 2020, the CAMWorks Additive Manufacturing module, powered by Materialise, has extended 3D printing functionality to SolidWorks Assemblies.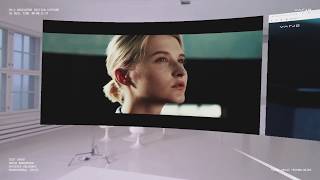 VRX News, Varjo Workspace, Writing in Mixed Reality
December 17, 2019
VRX Conference brings out AR/VR hardware makers, while app developers are redefining interaction with digital objects in this end-of-year video news roundup by DE Senior Editor Kenneth Wong.
Sintratec supports Daimler Buses in 3D Production
December 17, 2019
Instead of using external service providers, Daimler Buses plans to set up its first service bases in 2020 as its own 3D printing centers for spare parts and individual­ized components.
Competition Heats Up for Material Manufacturers in Thermal Interface Applications
December 17, 2019
New report shows detailed review of numerous industries and a review of the key players and material considerations. 
Stratasys Appoints Yoav Zeif as New Chief Executive Officer
December 17, 2019
Executive leader chosen to drive strategy, go-to-market and growth acceleration.
The Virtual Foundry Names its First Certified Sintering Partner for Metal 3D Printing 
December 16, 2019
Sapphire 3D has developed expertise in heat-treating "green" parts made from The Virtual Foundry's open-architecture plastic-infused metal Filamets to produce high-purity finished metal parts. 
VRX Conference: Moving from Visuals to Interaction
December 16, 2019
VRX Conference in San Francisco brings out developers redefining the ways users interact with digital models
New Software Targets AM Pain Points
December 13, 2019
As production-grade additive manufacturing gains ground, vendors roll out software to streamline processes and improve outcomes.
Dr. Hans Langer Selected for AMUG Innovators Award
December 13, 2019
AMUG gives this award to those that have cultivated innovative ideas that have advanced the additive manufacturing industry. 
Optomec 3D Metal Printing Technology Chosen by Navajo Technical University for NASA Mission
December 13, 2019
Team from Optomec, Navajo Technical University, University of Alabama Huntsville, V&M Global Solutions to collaborate on NASA Additive Manufacturing Grant.
Healthcare Grant from Protolabs Leads to Innovative Feeding Tube Inventions
December 13, 2019
MedStar Health device improves neonatal intensive care unit feeding while Cleveland Clinic Innovations' feeding tube enhances quality of life for patients.
SPACE 3D Launches and Makes Large-Scale SLA 3D Printing Affordable for Everyone
December 9, 2019
Now, beginners, hobbyists and professionals can achieve fast, high-resolution and large-scale SLA 3D printing.
Jay Leno's Garage Gets 3D Printing Part Boost
December 9, 2019
The ability to churn out on-demand 3D custom parts helps keep classic cars on the road.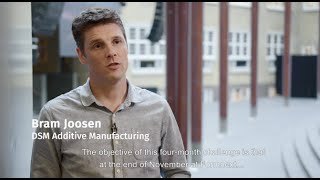 I AM Tomorrow Challenge: DSM and Partners Present Digital Platform for Additive Manufacturing
December 9, 2019
Start-ups and partners in six-month challenge introduce digital workflow to boost adoption of additive manufacturing through digital design and simulation.
Latest NCSIMUL Features Three Enhancement Areas
December 6, 2019
Zoom on specific tool for clear vision of machining process.