ZW3D Review: Model and Manufacture
February 1, 2019
ZWSoft updates its all-in-one CAD/CAM program.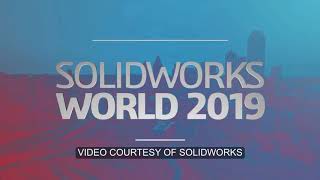 DE News Roundup: February 1, 2019
February 1, 2019
SolidWorks World announces keynote speaker, Carbon unveils new 3D printer, ANSYS launches 2019 R1
Rivian Off Roads Electric Vehicle Design
January 28, 2019
Startup leverages "clean slate" design for a set of adventure electric vehicles that push boundaries on battery, off-road performance.
ADAPT Consortium Looks to the Future of Additive Manufacturing
January 28, 2019
MIT's new initiative brings together manufacturers, 3D printing companies, academics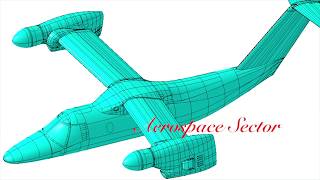 Partner Content
AW609 TiltRotor Wind Tunnel Testing via Composite 3D Printing
January 28, 2019
CRP Technology's Windform XT 2.0 carbon-composite material was used to create the wind tunnel testing model via selective laser sintering in just four days.
Dremel Boosts Its DigiLab Suite with the 3D40 FLEX 3D Printer 
January 28, 2019
Dremel's 3D printer has a flexible build plate.
ANSYS Inks Agreement to Buy Granta Design
January 24, 2019
Acquisition will give customers access to source of intelligence for materials selection and management.
NCDMM's Ralph Resnick Re-elected to Serve as a 2019 SME International Director
January 23, 2019
The 2019 SME International Directors' term commenced this month. Resnick joins five other industry leaders as 2019 SME International Directors.
Jabil Integrates Engineered Materials and 3D Printing Machines with Processes
January 23, 2019
Jabil will evaluate, qualify and validate materials alongside certified machines and processes as part of an integrated solution that matches specific part performance with application requirements. 
Renishaw Expands European Reach of AM Solutions Centers
January 23, 2019
Renishaw's Solutions Centres are equipped with the latest AM systems, including Renishaw's multi-laser machines, as well as metrology, finishing and machining equipment.
Desktop 3D Printer Offers Industrial Features
January 23, 2019
MakerBot aims to bridge gap between industrial and desktop 3D printing for single designers and engineers.
Six-Axis Metal Printer Can Create Large, Complex Components
January 21, 2019
Robotic printer uses simulation to immediately correct for anomalies.
Carbon and Ford Boost Collaboration to Digitally Manufacture Durable, End-Use Parts
January 21, 2019
MIT Develops Faster 3D Printhead
January 20, 2019
Researchers also announce biorenewable cellulose printing material
Oak Ridge Creates Renewable Composite Material with Lignin
January 20, 2019
ORNL creates printable composite material using biofuel byproduct.
Latest News
Exploring Digital Transformation as an Evolutionary Journey
SolidWorks World 2019 presentation advises to forget about specific products and work on themes that...
Dassault Systèmes to Acquire Trace Software's elecworks Product Line
Elecworks is at the core of SolidWorks Electrical applications used for smart product development...
UL Opens Catalog of Safety Standards
A library of more than 1,400 standards is now available to all.
AMD Radeon Pro Software for Enterprise 19.Q1 Features SolidWorks Performance Improvements
Radeon Pro Software for Enterprise 19.Q1 updates product design workflows with features aimed at...
All posts