3D Systems and Antleron Collaborating
October 24, 2019
3D Systems' MultiJet Printing and Figure 4 technologies combined with Antleron's bioengineering expertise to target bioprinting solutions with potential to improve personalized patient care.
SAE International Publishes Additive Manufacturing Polymer Specifications for Aerospace Industry
October 24, 2019
These standards were created after a request from airlines through the International Air Transport Association's EMG to be able to realize additively manufactured plastic cabin parts.
Screenhouse, in Chicago's Millennium Park, Enhanced by Fast Radius
October 22, 2019
Edra Soto art installation built by Navillus Woodworks to officially open in Boeing Gallery North in Millennium Park.
flyingshapes° Launches Virtual Reality CAD Application
October 22, 2019
Available now for Oculus Rift and HTC Vive, flyingshapes° streamlines design workflows for precise spatial modeling with intuitive haptic controls and interactive VR toolset.
Markforged Opens Manufacturing Facility in Massachusetts
October 22, 2019
An 81% increase in production over the past year has led the company to open a 25,000-square-foot facility.
Stratasys Unveils New J850 3D Printer and Materials
October 22, 2019
The J850 offers greater material capacity and faster printing, the company reports. 
FATHOM's SLS Production Increases 650% in Capacity
October 22, 2019
With FATHOM's recent announcement of its acquisition by CORE Industrial Partners, FATHOM will continue to expand its capabilities and provide industry-leading solutions for additive manufacturing.
NCG CAM v17.0 is Officially Released
October 21, 2019
This major release has a new look, with a new modern user interface.
America Makes' MMX 2019 Convenes in Youngstown
October 21, 2019
Each year, America Makes hosts its MMX event to report on and review technical content as it relates to additive manufacturing (AM) research projects and provide an opportunity for members to network and collaborate.
Origin Now Shipping its New 3D Printer, Origin One
October 18, 2019
The company has more than doubled its printer install base with Global Fortune 500 customers across the United States, Ireland, Germany and Denmark.
nScrypt Launches Ruggedized Precision 3D Printer/Bioprinter
October 18, 2019
nScrypt is now launching the nRugged, a precision 3D printing/bioprinting platform for harsh environments. nRugged is a ruggedized version of nScrypt's digital manufacturing platform.
Computer Aided Technology Merges with Fisher Unitech
October 18, 2019
Over the years, CATI and Fisher Unitech established themselves as providers of SolidWorks software and Stratasys 3D Printing technologies.
RIZE Scores Safety Certification for Industrial 3D Printer
October 18, 2019
UL 2904 GREENGUARD certification for both the RIZE 3D printer and Rizium One filament ensure safe use in non-industrial environments.
Materials Madness: AM Gains Traction for Production Applications
October 17, 2019
New high-performance materials are improving ROI and expanding the business case for 3D printing production-class applications.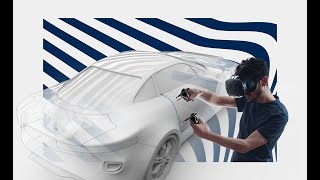 Varjo Releases VR2, Flyingshapes Launches CAD for VR, More
October 17, 2019
xRS Week Conference by Greenlight Insights kicks off, Varjo releases VR-2 Regular and Pro hardware, flyingshapes launches CAD modeling app for VR users
Latest News
Looking Glass Factory Launches Oversize Holographic Display
Looking Glass Factory releases 32 inch holographic display called Looking Glass 8K
Siemens Buys Atlas 3D
Atlas 3D helps designers define optimal part orientations for "right first time" 3D printing; cloud-based, GPU-accelerated Sunata software can reduce...
Accellera Issues Standardization Initiative to Address Design Automation and Tool Interoperability for Functional Safety
Proposed working group established to determine industry interest for a standard to support a functional safety flow.
Aleph Objects Bought by FAME 3D
Aleph Objects is best known for its LulzBot line of 3D printers.
All posts