Congress on the Future of Engineering Software 2019 Begins in Silicon Valley
April 9, 2019
Industry leaders gather for annual COFES event on engineering software for product and building design.
Partner Content
Workstations Meet Computer-Aided Optimization Software Challenges
April 8, 2019
Lower costs, higher power workstations evolve to power generative design and optimization-focused workflows.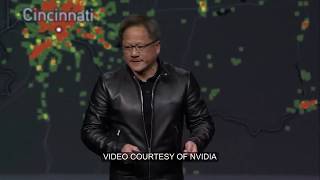 Video News Roundup: Epic Games' $100 Million Grant, NVIDIA's Workstation for Data Science
April 5, 2019
News from NVIDIA, TechSoft's HOOPS 2019 and Epic Games in this edition of DE's video roundup.
Adams 2019 Streamlines Vehicle Dynamics Simulation
April 5, 2019
Key highlights of this release include the expanded capabilities in Adams Car, designed for automotive vehicle dynamics simulations.
Cadence Unveils Clarity 3D Solver
April 2, 2019
This debut marks Cadence's expansion into the system analysis and design market, company says.
Altair Completes Acquisition of Datawatch
April 2, 2019
Datawatch provides data intelligence with enterprise data preparation, predictive analytics and visualization solutions for business analytics.
Plugging GPUs into the Metal AM Workflow
April 1, 2019
When it comes to metal-based AM, organizations are looking to harness the power of graphics processing units.
Simulation Transition: Meshing and Elements
April 1, 2019
This month, we look at the array of elements and provide some insight into their application in the world of simulation analysis.
HoloLens 2 Attracts Engineering Workflow in AR-VR
March 29, 2019
Microsoft launches HoloLens 2, PTC Showcases Customer Using VR for Asset Management
Patran 2019.0 Delivers Enhancements for Smoother User Experience
March 28, 2019
Highlights include contact model checking, SuperGroup support, crash reporting system and more.
Digimat 2019.0 Democratizes Light-weighting Crash Simulation
March 28, 2019
Support for new material systems, part performances, lifetime predictions and addition of a strong interface to MaterialCenter in this release.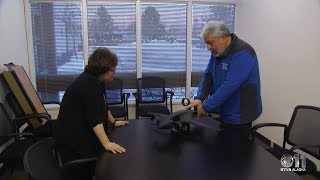 Autonomous Cargo Drone Does Heavy Lifting
March 27, 2019
Sabrewing has designed two hybrid-electric aircraft that can autonomously deliver hundreds of pounds of cargo to remote locations.
PTC Creo 6: New Technologies Enhance Pioneering MCAD Software
March 27, 2019
Update to PTC Creo 6 include enhancements to design for additive manufacturing, real-time simulation analysis powered by ANSYS and augmented reality workflows.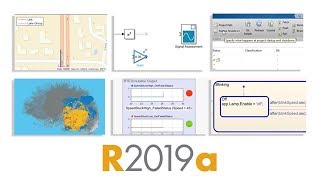 Release 2019a of MathWorks MATLAB and Simulink is Now Available
March 26, 2019
Introduces new products and enhanced capabilities for artificial intelligence, signal processing and static analysis.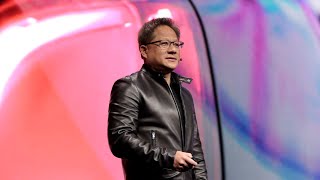 NVIDIA GTC 2019: Data Science Workstation, Purchase of an Interconnect Vendor, Safety Force Field in Autonomous Driving, and More
March 25, 2019
There are sufficient demos and talks of rayt racing, but the biggest announcements have more to do with autonomous cars, machine learning and data centers.
Latest News
RAPID+TCT 2019 Drives Additive Manufacturing to Next Level in Motor City
Thousands of attendees delve into 3D printing, the future of manufacturing, digital twins, data management and so much more.
Jabil Inks Additive Manufacturing Agreement to Supply Parts to Renault F1 Team
On-demand delivery of racecar parts for Renault F1 Team driven by expansion at certified Jabil 3D printing facilities worldwide.
ExOne Announces Kennametal as Inaugural Beta Customer for New X1 25PRO Production Machine
ExOne also announced a new material partnership program, as well as more collaboration with Sandvik Additive Manufacturing.
Behind the Scenes at Materialise in the Midwest
Factory tour at Michigan-based 3D printing production facility provides a peek at the company's innovations in the medical sector.
All posts