Sponsored Content
Understand Your Sheet Metal Manufacturing Options
January 14, 2019
Sheet metal technology really got rolling centuries ago, and it hasn't stopped evolving. Here's a look at what you need to know today.
Partner Content
Start Fast, Finish Faster
January 14, 2019
How quick simulations at the design concept stage can speed the entire product development process.
Sponsored Content
Simulation and Test Solutions for the Holistic Digital Twin
January 1, 2019
Engineer your innovations with SimcenterTM.
Learn how ARRIS Simulates and Validates their Drop Tests and Optimizes their Designs
December 20, 2018
In this webinar, we'll learn from ARRIS engineers how drop test simulation and validation, along with design optimization is revolutionizing ARRIS product development.
Sponsored Content
Online Multiphysics Learning Center Opens
December 17, 2018
Multiphysics simulation resource provides everyone complimentary access to more than 30 tutorial videos and model studies.
Sponsored Content
Immerse Yourself in Realistic Design
December 10, 2018
In this issue: Immerse Yourself in Realistic Design; Designing Prosthesis: The Anti-Robot, and a BOXX APEXX S3 Review: Overclocked and Under Budget.
Sponsored Content
Rethinking Design Data Management
December 1, 2018
Onshape is the only CAD system with built-in version control at its core.
Sponsored Content
Capture, Measure, Analyze
December 1, 2018
Ensure quality while connecting product design and manufacturing.
Sponsored Content
Multi-fidelity Optimization with Cloud Services
December 1, 2018
Multi-fidelity optimization saves time and cost, while maintaining accuracy.
Sponsored Content
Collaborate to Innovate with Simulation Applications and Digital Twins
December 1, 2018
Digital twins, deployed through a centralized resource or as compiled simulation applications, help design engineers shape tomorrow.
Sponsored Content
Transforming Challenges into Opportunities
December 1, 2018
As time to market becomes shorter, faster hardware becomes essential.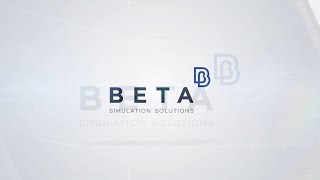 Sponsored Content
Simulation Solutions that Address Complexity
December 1, 2018
Engineering simulation software, built in dialogue with the Industry.
Sponsored Content
Break through Barriers with Generative Design
December 1, 2018
Innovation vs productivity. Design vs manufacturing. Increased competition. Can emerging technology save the day?
Sponsored Content
Engineering Technology Leaders
December 1, 2018
Thought leadership from the companies creating the technologies engineering teams are using to meet today's product design and development challenges.
Sponsored Content
FARO® 8-Axis Edge FaroArm® & ScanArm
November 29, 2018
Taking your FARO Edge FaroArm measurement speed and ergonomics to a greater level.
Latest News
Bright Cluster Manager Is Now Qualified Software Stack for Intel Select Solutions for Simulation & Modeling
Bright Cluster Manager is a commercial cluster management software designed to automate the process of installing, provisioning, configuring, managing, and...
AMUG Gives Out DINO Awards
Award recognizes experience and service.
Nextflow Software Introduces Nextflow Studio
This fluid simulation software lets engineers easily manage their simulation projects and provides a graphical user interface (GUI) based on...
Ralf Hartmann of Airbus Defense & Space to Keynote ASSESS 2019 Congress
Hartmann's keynote presentation's title is "Multidisciplinary Integration Towards the Digital Twin."
All posts