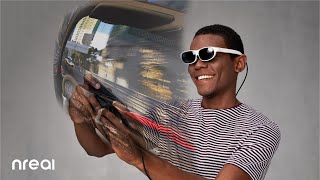 DE Video News: AR Tech at Augmented World Expo
June 6, 2019
Small compute boxes for augmented reality, holograms that respond to touch, and eye tracking to replace mouse clicks.
Sponsored Content
Driving 5G Innovation
June 3, 2019
We all want 5G smartphones that can live stream high-definition selfies, 5G augmented reality gear or 5G drones that can broadcast 4K video from anywhere on the planet.
Digital Twins and the New Reality
June 1, 2019
As mixed reality systems become more affordable, capable and easier to use, manufacturing is making use of mixed reality for digital twins.
PTC Creo 6.0: Even Better than Last Year
June 1, 2019
Enhanced augmented reality, simulation and additive manufacturing tools lead the list of new features.
The Art of Balance in Mixed Reality
June 1, 2019
Resolution, weight and price are part of the equation for virtual reality and mixed reality success.
AWE2019: Changing Power Dynamics, New Displays at the Augmented Reality Show
May 31, 2019
Augmented reality show brings out new displays, headsets, and pocket-sized powering devices
Looking Glass Pro Holographic Solution Debuts
May 30, 2019
This visualization workstation includes a Looking Glass with a touchscreen surface, a built-in Intel NUC 8 VR NUC8i7HVK computer, and a separate 7-in. 2D touch interface for second screen display and interaction.
Varjo Announces XR-1 Developer Edition, A Video-Pass-Through Headset For Engineers
May 29, 2019
XR-1 delivers photorealistic visual fidelity in full field of view, resulting in mixed reality; Volvo Cars invests in technology.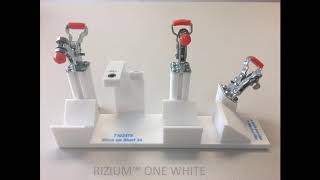 RIZE Brings Smart Spaces to the Desktop
March 31, 2019
Smart Spaces Solutions integrate 3D printing with other intelligent technologies, from augmented reality to blockchain.
Editor's Pick: Additive Manufacturing, Real-Time Simulation and AR Inside 3D CAD
March 27, 2019
PTC Creo 6.0 keeps a legendary design tool on the cutting edge.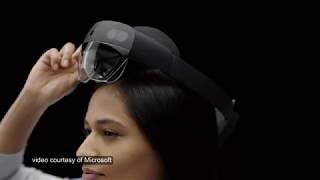 DE News Roundup March 15, 2019: HoloLens 2, V-Ray Next for Rhino, GTC and COFES, more
March 15, 2019
Microsoft debut HoloLens 2 at MWC, Chaos launches V-Ray Next for Rhino, NVIDIA gets ready for GTC, and more
Deep Learning and Design Engineering
March 1, 2019
Designers incorporate AI and deep learning into new products and in their own design processes.
Hackrod: Build a Car from the Bedroom
January 20, 2019
Custom car company Hackrod applies gamification to vehicle design using online collaboration, VR, and 3D printing.
ABI Research's New Industrial Solution Guides Manufacturers Through Digital Transformation
January 18, 2019
18 technologies help digitize operations to create better products at lower costs.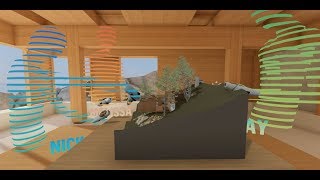 Partner Content
A Reality Check for AR/VR
January 14, 2019
As hype and speculation give way to practical concerns, augmented and virtual reality developers continue to incorporate new innovations into their offerings.
Latest News
Siemens, IBM, Red Hat Launch Hybrid Cloud Initiative
Siemens to adopt Red Hat OpenShift for its MindSphere Platform used by manufacturers globally.
Editor's Pick: Customer input drives updates
IronCAD Mechanical 2021 is an add-on productivity module in the IronCAD Productivity Suite.
Markforged Goes Public via Merger With One
Combined company expected to have equity value of approximately $2.1 billion with approximately $400 million in net cash to fund growth strategy...
Simulating the Way to COVID Safety
MSC Cradle CFD simulation explores the impact of ventilation and social distancing on in-door dining scenarios to promote safe practices...
All posts