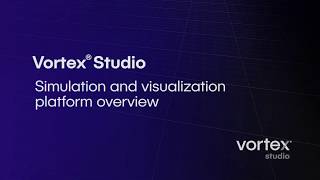 CM Labs Releases Vortex Studio Update 2019c 
December 17, 2019
Vortex Studio 2019c features integration with Unreal Engine and vessel simulation capabilities from MARIN and more.
Looking Glass Factory Launches Oversize Holographic Display
November 12, 2019
Looking Glass Factory releases 32-in. holographic display called Looking Glass 8K
Luxion Releases KeyShot 9
November 8, 2019
KeyShot 9 brings an array of advanced technology and features, such as one-click GPU-accelerated real-time ray tracing and artificial intelligence denoise.
ModuleWorks Unveils Visual Twin
November 1, 2019
Visual Twin combines the ModuleWorks simulation components with computer graphics to achieve a new level of realism. 
PTC Secures Top Spot in ABI Research's Enterprise AR Platform Assessment
October 30, 2019
The Enterprise AR Platforms assessment analyzed eight AR platform players operating today: PTC, Ubimax, RE'FLEKT, Atheer, Upskill, ScopeAR, Librestream and Fieldbit.
Moffitt Streamlines Custom Vent Designs With Discovery Live
October 16, 2019
With ANSYS real-time simulation, customers can visualize natural ventilation solutions quickly, shortening design cycles and accelerating sales.
Product Realization and Visualization Software in your Pocket  
October 9, 2019
CAD Schroer i4 AR-Viewer for smartphones enables complex 3D models to be viewed as they would appear in a real-world environment. 
Editor's Pick: A Simple and Useful Tool for Product Visualization 
October 9, 2019
CAD Schroer i4 AR-Viewer for smartphones extends company's expertise to product visualization beyond the bounds of typical CAD software.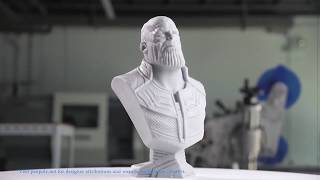 HOOPS Summit Brings Out VR Developers, ANSYS-Autodesk Partner to Cater to Automotive, New Large-Format 3D Printer, More
October 3, 2019
HOOPS Summit Brings Out VR Developers, ANSYS-Autodesk Partner to Cater to Automotive, New Large-Format 3D Printer, More
Real-Time Simulation Software for Mechanical Equipment Added to Altair Partner Alliance
October 3, 2019
Vortex Studio—a simulation and visualization software for worksite system-level, in-the-loop modeling of mechatronics and mechanical equipment —features high-fidelity, real-time simulation, the company says.
Sponsored Content
Editor's Pick: Notebook Delivers Fast Ray Tracing and AI Development
September 11, 2019
The new BOXX Technologies GoBOXX SLM-17 notebook workstation transforms the time-consuming process of creating realistic visualizations.
ANSYS and Autodesk Collaborate to Innovate in the Automotive Industry
September 9, 2019
Alliance provides customers with deep integration between solutions to drive revolutionary design advancements.
Experienced Team Brings Fintech Security to Product Data Collaboration
August 21, 2019
Vertex introduces cloud-based 3D visualization collaboration platform.
Sponsored Content
Editor's Pick: Fast, Secure 3D Visualization for the Extended Enterprise
August 21, 2019
Vertex platform made for secure 3D product data collaboration.
Kisters Offers Advanced Visualization for BIM/AEC Users
August 13, 2019
The KISTERS 3DViewStation product family offers AEC & BIM visualization solutions. 
Latest News
Remcom Debuts Transient EM/Circuit Co-Simulation for TVS Diode ESD Protection Analysis
The new release supports the import of TVS diode netlist files and inclusion of their nonlinear behavior in a finite-difference...
Alfa Romeo Racing ORLEN and AM Solutions Team Up
Alfa Romeo Racing ORLEN will acquire three S1 systems by AM Solutions.
Optomec Receives US Air Force Contract for Metal Additive Repairs 
$500K order will extend repair applications for flight-critical engine components.
SME Education Foundation Awards Manufacturing and Engineering Scholarships to Underrepresented Students
This year, $722,700 was awarded to graduating high school seniors, undergraduates and graduate students.
All posts