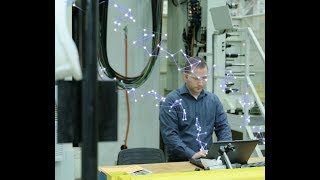 Mixing AI with Human Intelligence in Industrial Revolution
January 10, 2019
AI is a tool humans can use to design better products.
Editor's Pick: DLP Printers Deploy 4M Pixel Projector
January 2, 2019
Pixel-tuning artificial intelligence boosts digital light processing to deliver high-quality 3D prints, EnvisionTEC says.
AI-Tuned 3D Printers
January 2, 2019
Artificial intelligence-based pixel-tuning said to deliver high-quality 3D parts.
Hackrod is Using Lightworks' SLIPSTREAM to Design its Concept Speedster
December 14, 2018
Hackrod is using virtual reality prior to manufacturing the car using 3D printing processes.
Keep Moving Forward
December 1, 2018
Each year, we survey our audience to get their take on how technological innovations are actually affecting the people on the front lines of designing and engineering new products. This year, we decided to also feature some of the design...
Artificial Intelligence Beyond the Hype
December 1, 2018
Advancements in computing and research are making AI applications much more feasible.
Hope, Hype and Reality
December 1, 2018
We asked Digital Engineering's audience for their perspectives on the current and future technologies shaping design engineering, and thus the products and systems that will comprise our future.
Sponsored Content
AI Used to Train AI
November 9, 2018
Research improves on AI diagnostic rates by building upon existing models.
HPC, M.D. with the Help of AI
November 9, 2018
Artificial intelligence can potentially improve medical diagnoses and treatment, but will require better data and training.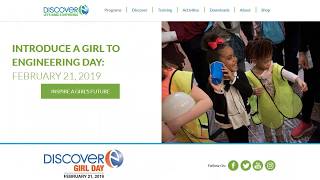 DE News Roundup: November 2, 2018
November 2, 2018
MIT launches online experiment to add human perspective on AI training for self-driving cars, Hexagon buys Bricsys, known for DWG-compatible BricsCAD, ANSYS launches new app store, and more.
Hyperconvergence Promises HPC Democratization
November 1, 2018
IT component centralization brings promise for AI and deep learning applications.
AI Moves to the Network's Edge
November 1, 2018
Harnessing increased compute power to address AI applications requires storage, cloud and infrastructure planning.
Getting Real About Artificial Intelligence
November 1, 2018
Design space optimization and generative design software are the standard bearers in design engineering AI, but having software that suggests solutions that humans may not have thought of based on a limited set of inputs is just the beginning.
Shift Left to Get Ready for AI
November 1, 2018
When a project shifts left, it involves other resources much earlier in the project, to test the user experience, functionality, connection to other apps and everything else that encompasses making that piece of software hum.
Greenwave Systems Launches New Edge Developer Portal
October 30, 2018
Fully-functional edge analytics platform available for download.
Latest News
Jabil Inks Additive Manufacturing Agreement to Supply Parts to Renault F1 Team
On-demand delivery of racecar parts for Renault F1 Team driven by expansion at certified Jabil 3D printing facilities worldwide.
ExOne Announces Kennametal as Inaugural Beta Customer for New X1 25PRO Production Machine
ExOne also announced a new material partnership program, as well as more collaboration with Sandvik Additive Manufacturing.
Behind the Scenes at Materialise in the Midwest
Factory tour at Michigan-based 3D printing production facility provides a peek at the company's innovations in the medical sector.
DSM and Adaptive3D Partner to Commercialize Tough 3D Printing Photopolymer
DSM to help produce, distribute and sell Adpative3D's Soft ToughRubber.
All posts