Indy Challenge to Use RTI Software to Build and Race Autonomous Vehicles 
August 27, 2020
RTI provides university teams with software to design, simulate and run autonomous vehicles in world's first high-speed, head-to-head autonomous race
RTI Joins the Baidu Apollo Autonomous Driving Program
August 27, 2020
RTI Connext databus will be part of Baidu software stack for autonomous vehicles.
Texas A&M Regents OK $60.3 Million for Army Innovation
August 24, 2020
Hypersonic test facility, combat vehicle test track piquing worldwide interest, school reports.
Keysight, IPG Automotive, Nordsys Team to Validate Advanced Driver Systems
August 12, 2020
Companies have created new test platform to accelerate development of ADAS solutions.
Ansys 2020 R2 Launched
July 15, 2020
Platform enhancements accelerate collaborative design and product delivery.
dSPACE Strengthens Product Portfolio for Autonomous Driving and Data Management
July 10, 2020
Full integration of software tools from Intempora completes solutions for data-driven development.
Ansys Sponsors Student Competition for Autonomous Vehicle Technology Design
June 26, 2020
Ansys grants access to software and sponsors digital event to launch Indy Autonomous Challenge.
Sponsored Content
Data Science Finds New Role in the Fight Against COVID-19
May 26, 2020
GPU-accelerated data visualization and analysis could lead to a better understanding of the virus.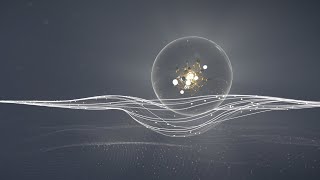 GTC Keynote: LIVE from the CEO Jensen Huang's Kitchen
May 14, 2020
NVIDIA CEO reveals GPU's role in the fight for COVID-19, new Ampere GPU architecture, partnership with BMW, more
Indy Autonomous Challenge Hosts its First $1.5 Million Autonomous Racecar Competition
May 7, 2020
A total of 37 universities that excel in AI software and autonomous vehicle engineering have formed 31 teams to officially enter this first-of-its-kind challenge.
ANSYS Acquires Lumerical, a Photonic Simulation Software Developer
March 6, 2020
Acquisition to add photonic simulation to ANSYS' multiphysics portfolio for 5G, IIOT and autonomous vehicle development.
MSC Brings New Realism to Virtual Test Drives
January 27, 2020
The new Adams-ready VTD integrates vehicle dynamics into virtual test drives, allowing for more accurate simulations.
MSC Accelerates Safe Autonomous Vehicle Development
January 10, 2020
Company now capable of plugging vehicle dynamics into virtual test drives.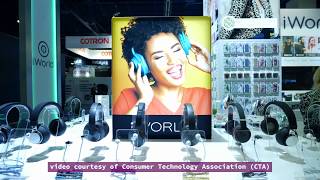 CES 2020 Highlights: Toyota showcases humanoid robot, Siemens incorporates ARM into PAVE360, HP releases laptop made from ocean-bound plastic
January 9, 2020
Toyota showcases humanoid robot, Siemens incorporates ARM into PAVE360, HP releases laptop made from ocean-bound plastic
AEye and ANSYS Accelerate Autonomous Driving Safety
January 7, 2020
ANSYS enables virtual prototyping of AEye solutions to speed design, testing and validation of automotive perception technologies in real-world scenarios.
Latest News
Xerox Ventures Announces Investment in Startup Seurat Technologies
Xerox Ventures aims to invest in high-growth companies focused on connected work and green enterprise.
NAFEMS Americas Regional Conference Calls for Abstracts
Event, slated for June in Indiana, will focus on CAE-related technologies in an open forum format.
New AMD Graphics Cards Boost Engineering Performance
AMD Radeon PRO W6400 graphics card for desktop, AMD Radeon PRO W6500M/W6300M now available.
Editor's Pick: New superalloy for laser powder bed fusion
Amperprint 0233 Haynes 282 nickel-based superalloy powder for Velo3D Sapphire printers is ideal for high-temperature applications.
All posts