Sponsored Content
25μm Series Printers
June 28, 2021
The P150 is BMF's entry level micro-precision 3D printing system. With print resolution down to 25μm and a lower price point, it's the perfect system for small, detailed parts that don't need ultra-high resolution.
Sponsored Content
10μm Series Printers
June 28, 2021
The 10μm series is the ideal solution for businesses and universities requiring ultra-high resolution, accuracy and precision in a desktop package.
Sponsored Content
2μm Series Printers
June 28, 2021
The 2μm series is our highest resolution system, perfect for applications that require ultra-high resolution and tight tolerances. Compatible with a wide-range of materials, the 2μm series is the ultimate choice for prototyping parts that are true to CAD and...
Sponsored Content
Micro Versus Nano 3D Printing
June 28, 2021
There's a place for nano 3D printing in research applications, but micro 3D printing is more practical for parts like small electrical connectors, cardiovascular stents, microfluidic devices, and micro-electro-mechanical systems (MEMS).
Sponsored Content
Micro 3D Printing: Enabling Miniaturization
June 28, 2021
Additive Manufacturing has been around for 30 years — used in prototyping and now moving into production, but the biggest value of AM comes from prototyping and production of parts that are difficult to manufacture using other more traditional methods.
Sponsored Content
Comparing SLA, DLP and PμSL
June 28, 2021
In this paper, we will compare laser-based SLA, Digital Light Processing (DLP) and Projection Micro Stereolithography (PμSL) and how each compare with the below factors.
Sponsored Content
Introduction to 3D Printing with PμSL
June 28, 2021
PμSL technology is ideal for electronics, medical devices, microfluidics, filtration, and microelectro-mechanical systems (MEMS).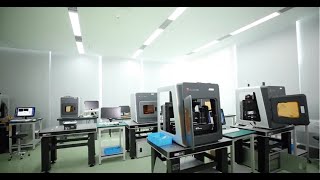 Boston Micro Fabrication
June 24, 2021
Boston Micro Fabrication is the world leader in micro-precision 3D printers utilizing Projection Micro Stereolithography (PµSL) technology. Many leading companies worldwide are adopting PµSL to 3D print true microstructures with ultra-high printing resolution (2µm~50µm) and printing tolerance (+...
Sponsored Content
Editor's Pick: Micron-resolution production 3D printing
September 30, 2020
Boston Micro Fabrication microArch S240 3D printer increases build volume, speed and material capacity compared to the company's previous model.
FREE WEBINAR: From Prototypes to Mass Production - Micro Manufacturing Reinvented
September 17, 2020
A method called Projection Micro Stereolithography (PµSL) is emerging as a new technology to produce parts at a length scale suited to (micro) prototypes, patterns, tools, jigs/fixtures, and end-use parts.
Editor's Picks: Feb. 6-12, 2020
February 13, 2020
One of the picks will be chosen as DE's Editor's Pick of the Week.
BMF Unveils microArch, an Accurate, Precise High-Resolution 3D Printer 
February 11, 2020
microArch empowers manufacturers to print high-value parts for prototyping or mass production at scale.
BMF Teams with Onshape for Manufacturing
September 24, 2018
Global company in micro/nanoscale 3D printing uses cloud CAD for real-time collaboration with its industrial customers worldwide.
Latest News
Kimya Partners With Stratasys
With the integration of KIMYA into its ecosystem, Stratasys can offer a wider range of materials.
SymphonyAI Industrial Launches MOM 360
MOM 360 delivers composable smart manufacturing applications enabling manufacturers to scale deployments flexibly.
Optimism at AMUG 2022
People want to see the hardware in action and (more importantly) make connections with potential vendors, partners and customers.
Welcome to Space 4.0
Digital simulation and testing are key to the future of space exploration.
All posts