FREE WEBINAR: Can AI Algorithms Design Better Than Humans?
September 25, 2020
The Cloud's Impact on AI and Machine Learning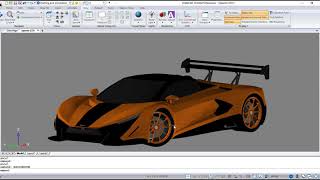 IntelliCAD 10.0 Available
July 31, 2020
Software now supports OpenGL ES graphics device.
QuadriSpace Releases Document3D Suite 2021
July 27, 2020
New Document3D Suite 2021 streamlines technical publishing with new import, publish and authoring tools.
CAD Exchanger SDK 3.8.1. Supports X3D Import
July 22, 2020
New release also features enhanced Parasolid procedural geometry support.
Siemens to Release Solid Edge 2021
July 13, 2020
New release includes subdivision modeling and improved reverse engineering.
Siemens Offers AI-Powered CAD Sketching Tool
June 17, 2020
NX tool provides unconstrained concept design sketching within the 3D environment to help increase productivity.
CAD Market to Reach $9 Billion by 2022
June 10, 2020
Jon Peddie Research report predicts 2.4% growth for CAD software.
VISI 2021 Improves Productivity for CAD/CAM Users
May 27, 2020
CAD, mold, progress, CAM, simulation and wire functions enhanced in latest release.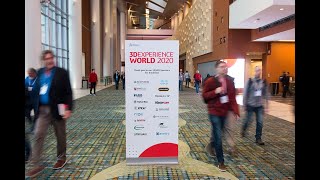 3DEXPERIENCE World 2020 Highlights, Altium Launches Web-based PCB Viewer, AMD Releases Radeon Pro W5500
February 20, 2020
SolidWorks World returns under parent company Dassault Systemes' 3DEXPERIENCE Brand
Xometry Price Quotes Available in SOLIDWORKS, CATIA
February 14, 2020
Integration provides MAKE Marketplace quotes for manufacturing parts directly in the design environment.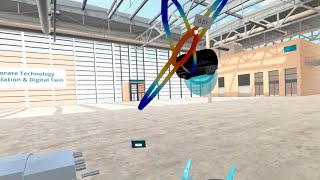 Autodesk Fusion adds ECAD tools, Siemens develops CAD for VR, JPR publishes CAD report, more
February 6, 2020
Autodesk Fusion adds ECAD tools, Siemens develops CAD for VR, JPR publishes CAD report, more
Radica Software Releases Electrical CAD Software
January 17, 2020
Electra Cloud provides anywhere access for designers via workstations, smartphones
PTC Snatches Up Cloud CAD Pioneer Onshape
October 24, 2019
CAD and PLM giant PTC buys cloud CAD developer Onshape in a game-changing acquisition.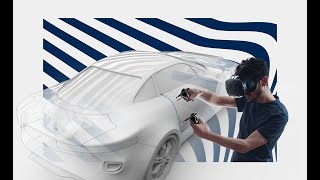 Varjo Releases VR2, Flyingshapes Launches CAD for VR, More
October 17, 2019
xRS Week Conference by Greenlight Insights kicks off, Varjo releases VR-2 Regular and Pro hardware, flyingshapes launches CAD modeling app for VR users
Sponsored Content
Making the Case for the Right Workstation
July 30, 2019
Whether it's an engineer designing bridge structures on a major infrastructure project or a developer coding the next big video game release, the workstation is the epicenter of the workday and a barometer for employee productivity.
Latest News
FREE WEBINAR DEC. 14: Building Shared Context for Effective Digital Twins
In this Rescale webinar, learn how HPC and artificial intelligence can optimize industrial digital twins.
Industry Leaders Shift Strategies to Harvest AI Spring
AI-powered simulation and natural language input poised to become the norm.
Stratasys Partners with Siemens Healthineers
The joint development leverages Stratasys' PolyJet and RadioMatrix technology with Siemens Healthineers' advanced algorithm for scanned patient images.
6K Additive Receives Recycled Content Certification
6K Additive earned the third-party certification from sustainability verification leader SCS Global Services.
Altair, Startup India Unveil Startup Challenge 2022 Winners
The ASC2022 focused on next-generation aerospace and defense system development.
Atomic Industries Purchases Velo3D's Metal 3D Printing Solution 
Sapphire printer will be calibrated for M300 tool steel and reside in Atomic Industries' newly renovated facility.
All posts