Top Story
Tools that Build Sustainable Products
July 1, 2020
Design solutions are emerging that can help integrate sustainability.
Tools that Build Sustainable Products
July 1, 2020
Design solutions are emerging that can help integrate sustainability.
COVID-19 Pushes PLM/PDM to the Cloud
July 1, 2020
From bill of materials and file sharing to collaboration, many functions move to the cloud during lockdown.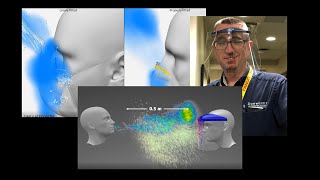 3D printers rally to make PPE, simulation examines social distancing
April 8, 2020
Professional and hobbyist 3D printers join the race to make PPE, simulation reveals social distancing's effectiveness
Leishenshan Hospital Simulates Virus Contamination
April 5, 2020
Rapidly built Wuhan hospital uses SIMULIA to evaluate virus diffusion in its ventilation system.
Driving Sustainability Through Engineering
April 1, 2020
A conversation with Dassault Systèmes Chief Sustainability Officer Alice Steenland
Dassault Systèmes' Teams With Partners and Clients to Face COVID-19 Challenges
March 27, 2020
The 3DEXPERIENCE platform on the cloud is fully operational, providing advanced remote work capabilities to organize, plan, track and execute project development remotely
Sponsored Content
Getting Comfortable with AI-Assisted Design
March 9, 2020
Generative design technology is gaining acceptance as software vendors leverage GPU acceleration.
CIMdata and ANSYS, Others Publish eBook on Digitalization
March 6, 2020
Book contains results from collaborative research with PLM solution providers.
Dassault Debuts Integrated 3DExperience Works Platform at Conference
March 4, 2020
The re-branded 3DExperience World show emphasized web-based, platform approach to design.
Large-Scale Models Take A Bite Out of Engineering Productivity
March 1, 2020
Hardware vendors and design tool makers are stepping up with solutions aimed at optimizing workstation performance when dealing with large-scale modeling.
Dassault Systèmes Launches "The Only Progress is Human" to Inspire Solutions to Major Global Challenges
February 27, 2020
Company says the effort is a global initiative to increase awareness of current societal and environmental challenges, and to inspire people to use the virtual world to imagine sustainable innovations for a better future.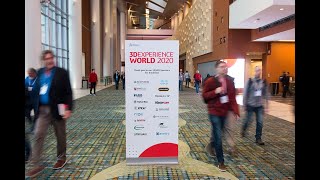 3DEXPERIENCE World 2020 Highlights, Altium Launches Web-based PCB Viewer, AMD Releases Radeon Pro W5500
February 20, 2020
SolidWorks World returns under parent company Dassault Systemes' 3DEXPERIENCE Brand
Elysium's Solution Supports Dassault Systèmes' 3DEXPERIENCE in the Digital Supply Chain
February 19, 2020
Greater automation helps users save time and achieve the benefits of MBD/MBE in multi-CAD environments, companies say.
Xometry Price Quotes Available in SOLIDWORKS, CATIA
February 14, 2020
Integration provides MAKE Marketplace quotes for manufacturing parts directly in the design environment.
Dassault Systèmes and Xometry Partner to Offer Instant Part Production in Design Environment
February 13, 2020
Xometry is Dassault Systèmes' first "prime partner"—a new category of partners providing buying experiences to users of MAKE Marketplace, Dassault Systèmes' on demand manufacturing service.
Latest News
Pointwise Accelerates Surface Meshing
New release provides 5X faster surface meshing for CFD.
DeskProto Releases CAM Software for Mac
Projects will be interchangeable between Mac and Windows.
CoVent-19 Ventilator Challenge Winner Announced
Three finalists selected from more than 200 entries
Tools that Build Sustainable Products
Design solutions are emerging that can help integrate sustainability.
All posts