Top Story
Graebert to CAD Vendors: We Can Take You to the Cloud
December 5, 2019
Graebert conference presents the company's expanded vision for the cloud-based CAD technology.
Dassault Systèmes Launches "Sustainability Challenge" for Students to Rethink the Use of Plastics
January 14, 2020
The Sustainability Challenge—developed in collaboration with the Prince Albert II of Monaco Foundation—enables students to exercise skills in design, engineering and value proposition creation with 3D digital technology.
RIZE Partners with Dassault Systemes
December 29, 2019
The jointly offered solution will enable users of Dassault Systèmes' 3DEXPERIENCE platform to leverage RIZE 3D Printing technology to build intelligent parts with smarter workflows.
Graebert to CAD Vendors: We Can Take You to the Cloud
December 5, 2019
Graebert conference presents the company's expanded vision for the cloud-based CAD technology.
Improving the 3D Experience
December 1, 2019
SolidWorks 2020 offers a host of new features plus links to Dassault's 3DEXPERIENCE platform.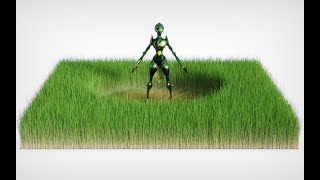 KeyShot 9 with GPU support, new 32-inch holographic display, more
November 14, 2019
Luxion releases KeyShot 9, Looking Glass Factory debut 8K holographic display
Sponsored Content
Optimal 5G Design with Virtual Prototyping
November 7, 2019
5G is not simply an evolution of existing standards, but requires an entirely new approach to cellular device and infrastructure design.
Sponsored Content
Better Community Relations With Quieter Aircrafts
November 7, 2019
Aviation industry growth is resulting in increased aircraft noise near airports, and these communities are reacting by imposing increasingly strict noise level constraints.
Sponsored Content
Accelerate Powertrain Strength & Durability with Simulation
November 7, 2019
Simulation can overcome the challenges of designing a powertrain system that is fuel efficient, reliable, and cost-effective while delivering high performance.
AI-Accelerated Rendering
November 1, 2019
Artificial intelligence ushers in rendering democratization.
AM Simulation Gets More Complex with Metal
November 1, 2019
Generative design and simulation software makers add features to address metal AM.
Designing with AM in Mind
November 1, 2019
Designers and fabricators must support one another to avoid print failure.
Lockheed Martin Selects 3DEXPERIENCE Platform for Engineering Initiatives
October 28, 2019
Multi-year collaboration aims to speed timelines and improve efficiencies of next generation products.
SPECapc Releases New SolidWorks Benchmark
October 24, 2019
The benchmark is designed to run on Microsoft Windows 10 64-bit platforms. 
CAE in the Cloud
October 10, 2019
UberCloud presents its 2019 compendium of CAE case studies.
ICAM Integrates its 2 & 3 Axis Development Software Inside 3DEXPERIENCE platform
October 10, 2019
ICAM Foundation post-processor development software allows 3DEXPERIENCE users to create, edit and manage two-axis lathe and three-axis mill post-processors supporting CNC machines and controllers.
Latest News
Get the Most from Advanced Materials
The need for composite and customized materials grows within the product engineering realm, but multiscale modeling and simulation software still...
Essentium Research Reveals Manufacturers Want Open Additive Ecosystems
This is the second in a series of findings from independent global research on the current and future use of...
Kubotek3D Partners with intrinSIM  
Cooperation leverages intrinSIM's engineering software connections to broaden use of the Kubotek KOSMOS Framework.
Radica Software Releases Electrical CAD Software
Electra Cloud provides anywhere access for designers via workstations, smartphones
All posts