Making Connections for Digital Thread
January 4, 2021
APIs and data standards help PLM move forward and break down information silos.
Dassault Systèmes Unveils "Water for Life" Water Conservation Program
December 18, 2020
Dassault Systèmes will help companies measure and optimize their water footprint, support the idea by accelerating open innovation with the 3DEXPERIENCE Lab, and more.
Democratizing Simulation: Job Well Done or Unfinished Task?
December 15, 2020
Designer-friendly tools are on the rise, but some make the establishment uneasy.
Connecting Service to Design
November 10, 2020
Digital twin technology provides a bridge from design to service engineers in the field.
Factory Digital Twins Enhance Worker Safety and Supply Chains
October 30, 2020
How plant simulation and modeling technologies help enforce social distancing and safety practices.
GPUs Are Workstation Essentials
October 30, 2020
Graphics, AI and parallel processing tasks have made GPUs a key enabler of engineering productivity.
Ball Aerospace to Deploy 3DEXPERIENCE Platform as Manufacturing Solution
October 26, 2020
The 3DEXPERIENCE platform works as a single integrated solution to support program execution activities.
CFD on the Menu for Cafeteria Re-opening Plan
October 26, 2020
Working with Dassault, GEA leverages simulation and digital twin technology to understand aerosol spread as it works to safely re-open its employee cafeteria.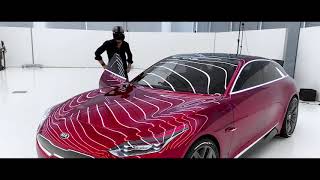 SOLIDWORKS 2021 highlights, KIA uses Varjo ARVR and Autodesk VRED, NVIDIA announces Omniverse
October 23, 2020
SOLIDWORKS 2021 highlights, KIA uses Varjo ARVR and Autodesk VRED, NVIDIA announces Omniverse
FREE WEBINAR: Highly Virtual Prototyping for Electronic Performance in Connected Devices
October 19, 2020
Discover how to speed up the design process for electromagnetic products.
A Window Into Tomorrow's Shop Floor
October 15, 2020
The transformation to digital manufacturing requires a combination of technology, processes and people.
Sponsored Content
SOLIDWORKS 2021—Cloud-Centric, GPU-Friendly
October 10, 2020
New version brings the desktop software closer to parent company's 3DEXPERIENCE offerings
SOLIDWORKS 2021: GPU-Accelerated for Better Performance
October 8, 2020
SOLIDWORKS 2021 returns with more improvements in performance, modeling, and simulation.
Ericsson and Dassault Systèmes Deploy the 3DEXPERIENCE Platform
October 2, 2020
Ericsson has begun the deployment of the 3DEXPERIENCE platform within specific functional areas, taking a stepwise approach to its Product Lifecycle Management transformation.
Dassault Systèmes Joins the Global Enabling Sustainability Initiative
September 28, 2020
Dassault and other GeSI partners will collaborate to identify opportunities and develop effective solutions for sustainable innovation.