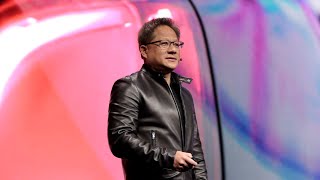 NVIDIA GTC 2019: Data Science Workstation, Purchase of an Interconnect Vendor, Safety Force Field in Autonomous Driving, and More
March 25, 2019
There are sufficient demos and talks of rayt racing, but the biggest announcements have more to do with autonomous cars, machine learning and data centers.
Dyndrite Accelerated Geometry Kernel Hits the Market
March 19, 2019
This geometry-agnostic hybrid kernel is capable of interacting with multiple representations of geometry simultaneously.
Sponsored Content
Physically-Based Rendering Revolutionizes Product Development
February 13, 2019
NVIDIA IRAY helps reduce development cost & time-to-market by ensuring concept models match the real-world product.
Sponsored Content
Advancing Product Design Workflows in Manufacturing
January 21, 2019
Radically Improve Design, Collaboration, and Time to Market with the World's Most Advanced Visual Computing Platform.
Sponsored Content
Advanced Product Design for Industry 4.0
January 21, 2019
Today, next-generation visual computing technologies can help accelerate product development processes, starting with the earliest stages of design.
Editor's Pick: EDEM 2019 Rolls Out
January 9, 2019
Highlights include new multi-GPU solver engine and a breakage model sneak preview.
Bulk Material Simulator Updated
January 9, 2019
EDEM 2019 rolls out new multi-GPU solver engine and tools for post-processing large amounts of data.
Overall GPU Shipment Up 7.2% from Last Quarter, Says JPR
August 25, 2017
Prelude to GTC: Design Software That Mimics the Way You Think and Work
April 13, 2017
NVIDIA GTC 2016: The GPU Wants to Accelerate VR, AI and Big Data Analysis
April 11, 2016
Prelude to GTC: Are You Ready for the Era of Serious VR?
April 4, 2016
Prelude to GTC: The Best of Both Worlds with Subtractive Printing
March 14, 2016
Free Trial for NVIDIA Iray Server Goes Online
February 25, 2016
Designer Daniel Simon Dreams Up Vehicles for the Past, the Future, and Hollywood's Fictional Universes
October 27, 2015
Latest News
RAPID+TCT 2019 Drives Additive Manufacturing to Next Level in Motor City
Thousands of attendees delve into 3D printing, the future of manufacturing, digital twins, data management and so much more.
Jabil Inks Additive Manufacturing Agreement to Supply Parts to Renault F1 Team
On-demand delivery of racecar parts for Renault F1 Team driven by expansion at certified Jabil 3D printing facilities worldwide.
ExOne Announces Kennametal as Inaugural Beta Customer for New X1 25PRO Production Machine
ExOne also announced a new material partnership program, as well as more collaboration with Sandvik Additive Manufacturing.
Behind the Scenes at Materialise in the Midwest
Factory tour at Michigan-based 3D printing production facility provides a peek at the company's innovations in the medical sector.
All posts