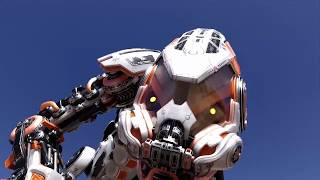 Chaos Group previews Project Lavina, SimScale releases radiation simulator, Onshape recognized by World Economic Forum
August 16, 2019
In this episode of DE News Roundup, Chaos Group previews Project Lavina for real time ray tracing, SimScale releases radiation simulation tool, Onshape recognized as a Technology Pioneer by World Economic Forum
Leading Visualization Engine Adds Support for NVIDIA RTX With OptiX 
August 14, 2019
KeyShot 9 to support GPU ray tracing and AI-accelerated denoising. 
Editor's Pick: Take Advantage of GPU Power for Product Visualization
August 14, 2019
Luxion KeyShot 9 supports NVIDIA RTX technology.
Editor's Pick: There's a New Standard for GPU Price, Performance and Size
August 7, 2019
AMD Radeon Pro WX 3200 GPU is designed specifically for compact-sized workstations.
Sponsored Content
Making the Case for the Right Workstation
July 30, 2019
Whether it's an engineer designing bridge structures on a major infrastructure project or a developer coding the next big video game release, the workstation is the epicenter of the workday and a barometer for employee productivity.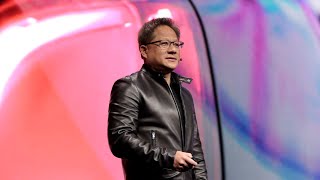 NVIDIA GTC 2019: Data Science Workstation, Purchase of an Interconnect Vendor, Safety Force Field in Autonomous Driving, and More
March 25, 2019
There are sufficient demos and talks of rayt racing, but the biggest announcements have more to do with autonomous cars, machine learning and data centers.
Dyndrite Accelerated Geometry Kernel Hits the Market
March 19, 2019
This geometry-agnostic hybrid kernel is capable of interacting with multiple representations of geometry simultaneously.
Sponsored Content
Physically-Based Rendering Revolutionizes Product Development
February 13, 2019
NVIDIA IRAY helps reduce development cost & time-to-market by ensuring concept models match the real-world product.
Sponsored Content
Advancing Product Design Workflows in Manufacturing
January 21, 2019
Radically Improve Design, Collaboration, and Time to Market with the World's Most Advanced Visual Computing Platform.
Sponsored Content
Advanced Product Design for Industry 4.0
January 21, 2019
Today, next-generation visual computing technologies can help accelerate product development processes, starting with the earliest stages of design.
Editor's Pick: EDEM 2019 Rolls Out
January 9, 2019
Highlights include new multi-GPU solver engine and a breakage model sneak preview.
Bulk Material Simulator Updated
January 9, 2019
EDEM 2019 rolls out new multi-GPU solver engine and tools for post-processing large amounts of data.
Overall GPU Shipment Up 7.2% from Last Quarter, Says JPR
August 25, 2017
Prelude to GTC: Design Software That Mimics the Way You Think and Work
April 13, 2017
NVIDIA GTC 2016: The GPU Wants to Accelerate VR, AI and Big Data Analysis
April 11, 2016
Latest News
Experienced Team Brings Fintech Security to Product Data Collaboration
Vertex introduces cloud-based 3D visualization collaboration platform.
Editor's Pick: Fast, Secure 3D Visualization for the Extended Enterprise
Vertex platform made for secure 3D product data collaboration.
CIMdata Releases PLM Geography Analysis Report
This is the fifth module of the 2019 PLM MAR Report Series.
New Biobased Polymers to Arrive on Market in 2019 
IDTechEx looks at the key manufacturers of biobased polymers and production methods and capacities in its latest report
All posts