NVIDIA Offers Free Access to Genome-Sequencing Software to COVID-19 Researchers
April 3, 2020
GPU maker NVIDIA hopes to accelerate virus research by giving away free licenses of Parabricks software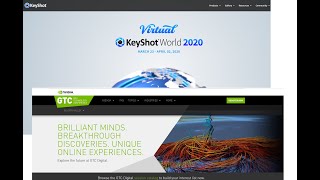 NVIDIA GTC and KeyShot World Go Virtual, 3D Printing Rushes to Produce PPE, More
March 26, 2020
Tech conferences switch to virtual events under lockdown, additive manufacturers spring into action to fight virusoutbreak
GTC Digital Draws 25K Registration, and Growing
March 19, 2020
GPU event switches to digital due to Coronavirus concerns, draws 25K registration
Folding at Home: Put Your GPUs to Work to Fight COVID-19
March 19, 2020
Crowd-sourced HPC project from Stanford University let you donate idle computing cycles for virus research.
Sponsored Content
How NVIDIA QUADRO RTX is Transforming Architectural Visualization
March 17, 2020
Through their Turing architecture, NVIDIA Quadro RTX GPUs are changing the way that architectural professionals work.
JPR: Discrete GPU Market Grows in 2019 Q4; 2020 Q1 Outlook Tempered by Virus Concerns
March 9, 2020
Add in boards shipment increased in 2019 Q4 but 2020 Q1 likely flat, per JPR
Passively Cooled Quadro RTX 8000 and RTX 6000 GPUs Optimized for the Data Center
February 25, 2020
The demand for visualization, rendering, data science and simulation continues to grow as businesses tackle larger, more complex workloads than ever before. However, enterprises looking to scale up their visual compute infrastructure face mounting budget constraints and deployment requirements.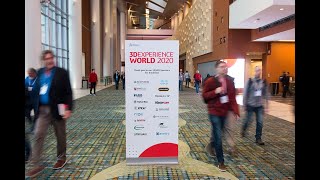 3DEXPERIENCE World 2020 Highlights, Altium Launches Web-based PCB Viewer, AMD Releases Radeon Pro W5500
February 20, 2020
SolidWorks World returns under parent company Dassault Systemes' 3DEXPERIENCE Brand
Sponsored Content
Post Design Sales & Marketing of Manufactured Products
February 20, 2020
GPU-Powered workflows to enhance marketing asset creation, the customer purchase experience and production training.
Sponsored Content
Better Informed Decision Making, Optimized Product Designs
February 18, 2020
Design review is a critically important part of the product development process and is starting to change dramatically.
Sponsored Content
Advanced Product Design: Earlier Simulation, Faster Iteration, Greater Innovation
February 13, 2020
The detailed design process is complex and requires time, effort, and expertise to tackle efficiently. Visualization and simulation have become key to many organizations, but until now both required too much time to truly influence the early stages of design.
Sponsored Content
Toyota Utilizes NVIDIA Quadro GPUs and Silverdraft Workstation for VR Manufacturing
February 13, 2020
With two Quadro RTX 6000 GPUs powering it's new DemonVR solution, Toyota was free to integrate VR into their development workflow.
Newest Apple MacBook Pro Features AMD Mobile GPUs
November 14, 2019
AMD Radeon Pro 5000M Series mobile GPUs bring high-performance AMD RDNA architecture to Apple's new 16-in. MacBook Pro
Leading NVIDIA Channel Partner, PNY Technologies, Supports Data Science for Product Development
September 18, 2019
Detailing PNY Technologies' involvement with the NVIDIA-Powered Data Science Workstation specification.
Editor's Pick: Tapping Into Data Science for Product Development
September 18, 2019
PNY Technologies delivers NVIDIA's Data Science Workstation specification.
Latest News
Larger, Lighter Metal AM Parts Take Flight
European consortium unveils one-meter-in-diameter part manufactured using Direct Metal Laser Melting (DMLM) technologies as part of a push towards lower...
Hybrid Work is Here to Stay
An HP Teradici survey flags the ability to deliver a productive employee experience as the greatest challenge to the hybrid...
Sigma Additive Solutions Joins EOS Developer Network
Sigma to expand agnostic software-only offerings to provide key analytics to EOS machine, process and part In-process data.
SPEC Offers New Tools and Reduced Academic Pricing for SPEC CPU 2017 Benchmark Suite
New Version of CPU Benchmark Suite Includes Tools for RISC-V-based Linux Systems
All posts