Can Generative Design Spark a Design Paradigm Shift?
June 18, 2020
Generative Design's automated processes and use of simulation early on drives designs from a performance and manufacturability perspective.
AI Software Sees Exponential Growth
May 15, 2020
More organizations are leveraging the power of artificial intelligence in engineering design.
PTC Launches Creo 7.0 With Generative Design Enhancements
April 23, 2020
The software's new capabilities put the power of artificial intelligence (AI) at designers' fingertips, making simulation a seamless part of daily work.
Altair Accelerates Simulation-Driven Design in Latest Release of Altair Inspire
April 21, 2020
Release includes integration of Altair SimSolid for fast, accurate structural analysis of complex assemblies.
FREE WEBINAR: Generative Design in the Hot Seat - Dispelling the Myths of Generative Design
March 19, 2020
In this webinar, you'll gain a better understanding of how to incorporate generative design into your processes.
Sponsored Content
Getting Comfortable with AI-Assisted Design
March 9, 2020
Generative design technology is gaining acceptance as software vendors leverage GPU acceleration.
IntrinSIM Unveils Inaugural Generative Design Workflow Assessment for Autodesk Fusion 360
March 3, 2020
Report evaluates Autodesk Fusion 360 against key capability areas and workflows for generative design applications.
The Paradox of Choice
March 1, 2020
Thanks to the convergence of additive manufacturing technology, generative design software, more user-friendly simulation tools and access to nearly unlimited HPC resources and cloud-based infrastructure, the sky really is the limit when it comes to design possibilities.
Arcimoto FUV Goes on a Lightweighting Ride
February 19, 2020
Using generative design tools and AM, XponentialWorks helps Arcimoto reduce part sizes to squeeze more performance out of the electric vehicle.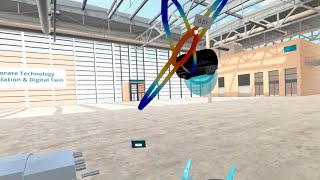 Autodesk Fusion adds ECAD tools, Siemens develops CAD for VR, JPR publishes CAD report, more
February 6, 2020
Autodesk Fusion adds ECAD tools, Siemens develops CAD for VR, JPR publishes CAD report, more
Unexpected Supply Chain Benefits of 3D Printing
February 1, 2020
The same flexibility that 3D printing brings to design can also improve manufacturing and logistics.
Simulation Leader Introduces Generative Design Engine
December 4, 2019
The product combines the intuitive Apex interface with a new generative design engine and the manufacturing knowledge of MSC Simufact and MSC Digimat for build process simulation.  
Sponsored Content
Editor's Pick: Bridging the Gap Between Design and Additive Manufacturing
December 4, 2019
MSC has built Apex Generative Design with a goal of improving productivity up to 80% compared to existing workflows.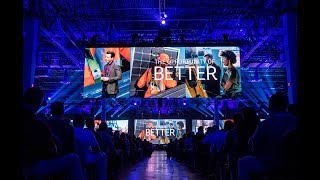 Autodesk discusses partnership with ANSYS at AU 2019, offers free generative design tools, more
December 2, 2019
Autodesk and ANSYS affirm partnership, Autodesk offers free generative design tools, React Robotics design in Fusion with Lenovo workstations, more
Designing the Future
December 1, 2019
DE readers chime in on emerging design technologies.
Latest News
Ford and Ansys Accelerate Development of Next-Generation Predictive Headlight Technology
Ford engineers use optical simulation solutions from Ansys for development of predictive smart headlights.
Aras Announces Roque Martin as New Chief Executive Officer
Peter Schroer transitions to Aras Board of Directors.
Desktop Metal Qualifies 420 Stainless Steel
Desktop Metal single-pass jetting technology enables mass production of end-use parts in 420 stainless steel for applications across medical, defense, aerospace,...
Materialise and Proponent Enhance Aerospace Aftermarket Supply Chains
Materialise and Proponent are partnering with aerospace OEMs and suppliers to offer airlines and maintenance, repair and overhauls a one-stop-shop ...
All posts