FREE WEBINAR: Generative Design in the Hot Seat - Dispelling the Myths of Generative Design
March 19, 2020
In this webinar, you'll gain a better understanding of how to incorporate generative design into your processes.
Sponsored Content
Getting Comfortable with AI-Assisted Design
March 9, 2020
Generative design technology is gaining acceptance as software vendors leverage GPU acceleration.
IntrinSIM Unveils Inaugural Generative Design Workflow Assessment for Autodesk Fusion 360
March 3, 2020
Report evaluates Autodesk Fusion 360 against key capability areas and workflows for generative design applications.
The Paradox of Choice
March 1, 2020
Thanks to the convergence of additive manufacturing technology, generative design software, more user-friendly simulation tools and access to nearly unlimited HPC resources and cloud-based infrastructure, the sky really is the limit when it comes to design possibilities.
Arcimoto FUV Goes on a Lightweighting Ride
February 19, 2020
Using generative design tools and AM, XponentialWorks helps Arcimoto reduce part sizes to squeeze more performance out of the electric vehicle.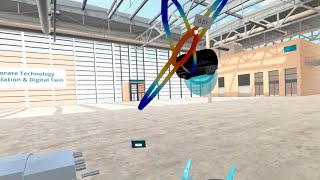 Autodesk Fusion adds ECAD tools, Siemens develops CAD for VR, JPR publishes CAD report, more
February 6, 2020
Autodesk Fusion adds ECAD tools, Siemens develops CAD for VR, JPR publishes CAD report, more
Unexpected Supply Chain Benefits of 3D Printing
February 1, 2020
The same flexibility that 3D printing brings to design can also improve manufacturing and logistics.
Simulation Leader Introduces Generative Design Engine
December 4, 2019
The product combines the intuitive Apex interface with a new generative design engine and the manufacturing knowledge of MSC Simufact and MSC Digimat for build process simulation.  
Sponsored Content
Editor's Pick: Bridging the Gap Between Design and Additive Manufacturing
December 4, 2019
MSC has built Apex Generative Design with a goal of improving productivity up to 80% compared to existing workflows.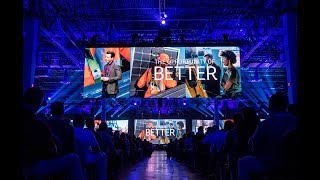 Autodesk discusses partnership with ANSYS at AU 2019, offers free generative design tools, more
December 2, 2019
Autodesk and ANSYS affirm partnership, Autodesk offers free generative design tools, React Robotics design in Fusion with Lenovo workstations, more
Designing the Future
December 1, 2019
DE readers chime in on emerging design technologies.
AU 2019: Partnership with ANSYS, Free Generative Design Tools, Jumping on the Virgin HyperLoop, More
November 26, 2019
Autodesk University highlights, update on the Autodesk-ANSYS partnership, Free Generative Design tools for subscribers, more
ParaMatters Launches CogniCAD 3.0 at Formnext 2019
November 14, 2019
ParaMatters expands Its generative design and manufacturing cloud solutions with new release.
AM Simulation Gets More Complex with Metal
November 1, 2019
Generative design and simulation software makers add features to address metal AM.
Designing Machines in the Age of the IIoT
October 1, 2019
To design equipment for the new digital age, engineers are reinventing the product design process.
Latest News
Lenovo Delivers Expanded Portfolio of New Mobile and Desktop Workstations
Lenovo extends its collaboration with AMD in this latest product launch.
Big Tech Expected to Trim Cloud Computing Spend in 2023
For 2023, folks on Wall Street anticipate a notable slowdown in spending by major technology firms on the warehouse-size data centers...
Partnership Drives Promotion of Additive Manufacturing Camp for Young Women
The "Girl Meets Additive Manufacturing" program, for San Diego high school students, will introduce participants to additive manufacturing.
Case Western Part of New National Engineering Collaboration
The collaborations are the result of more than $100 million in grants to fund the programs.
All posts