Boutique Computer Maker Releases Cutting Edge Visualization Notebook
September 11, 2019
BOXX Technologies GoBOXX SLM-17 is a slim notebook workstation that complies with the new NVIDIA RTX Studio Laptop specification.
Affordable Power: A Tale of Two Dells
September 1, 2019
We evaluate Dell's Precision 3540 and 3541 mobile workstations.
Global GPU Shipments up in Q2'19 reports Jon Peddie Research
August 30, 2019
This is the latest report from Jon Peddie Research on the GPUs used in PCs, reporting on the results of Q2'19 GPU shipments worldwide.
Eurocom Launches 17.3-in. Nightsky RX17 Superlaptop
August 20, 2019
It's lightweight at under 2.9 kg/3.4 lbs, with three physical drives available in RAID 0/1 configuration.
Editor's Pick: There's a New Standard for GPU Price, Performance and Size
August 7, 2019
AMD Radeon Pro WX 3200 GPU is designed specifically for compact-sized workstations.
Luxion Unveils KeyShot Support for NVIDIA RTX with OptiX
July 29, 2019
KeyShot 9 to support NVIDIA RTX accelerated GPU ray tracing and AI-accelerated denoising through the integration of NVIDIA OptiX ray tracing engine.
AMD Radeon Pro WX 3200 ISV-certified AMD Graphics Card Now Available
July 8, 2019
New graphics card for under $200 is made for small form factor CAD workstations.
Redefining What's Possible with High-Fidelity GPUs
June 6, 2019
What are you missing with good enough graphics processing vs. top-of-the-line graphics? It depends on how much you simulate and render complex models and scenes.
The New Age of GPU-Driven Product Design
June 1, 2019
Software companies are finding ways to accelerate CAD with GPUs beyond graphics and rendering.
Real-Time Ray Tracing Arrives
June 1, 2019
We test three of the new NVIDIA Quadro RTX GPUs.
Eurocom Debuts the Eurocom Sky X7C Mobile Supercomputer
May 30, 2019
The Eurocom Sky X7C Mobile Supercomputer supports three different classes of GPUs.
Partner Content
NVIDIA RTX Could Change Use of Raytraced Rendering
April 8, 2019
A mix of AI-powered denoising and raytracing poised to promote real-time product views.
Plugging GPUs into the Metal AM Workflow
April 1, 2019
When it comes to metal-based AM, organizations are looking to harness the power of graphics processing units.
Altair OptiStruct Runs up to 10x Faster on NVIDIA GPUs
March 23, 2019
This speed boost has the potential to impact several industries including automotive, aerospace, industrial equipment, and electronics that frequently need to run large, high-fidelity simulations.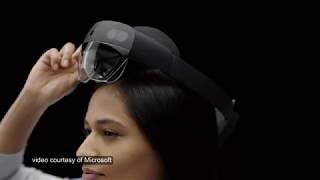 DE News Roundup March 15, 2019: HoloLens 2, V-Ray Next for Rhino, GTC and COFES, more
March 15, 2019
Microsoft debut HoloLens 2 at MWC, Chaos launches V-Ray Next for Rhino, NVIDIA gets ready for GTC, and more
Latest News
Editor's Picks: May 6-12, 2021
One of the picks will be chosen as DE's Editor's Pick of the Week.
IntelliCAD Technology Consortium and 3Dconnexion Form Integration Partnership
The integration between IntelliCAD and 3Dconnexion provides end users with navigation, including QuickZoom functionality, extensive customization options, command access and...
Volume Graphics Enhances Industrial CT Software Version 3.5
New software version helps detect and correct design flaws and manufacturability issues.
Sakuu Debuts EV Battery 3D Printer
New multi-material, multi-process additive manufacturing platform uses less materials to deliver more energy capacity in the same space or the...
All posts