Sponsored Content
High-Performance Computing for Engineering Simulation
April 6, 2021
New research report examines how companies are using HPC-based simulation, and how the COVID-19 pandemic has affected usage and adoption.
STAR-CCM+ Gets AWS HPC Thumb's Up
March 26, 2021
Latest CFD release has achieved AWS HPC Competency status.
Sponsored Content
FREE WEBINAR: Speeding up CFD with Intelligent Computing for Digital R&D
February 11, 2021
Learn how Daikin Applied is using CFD analysis via Rescale to accelerate product development and improve manufacturing.
Sponsored Content
HPC Everywhere. Reduce your simulation runtime from days to hours
December 16, 2020
TotalCAE helps companies overcome HPC obstacles.
SIGGRAPH 2020: A Peek Behind LAIKA's Stop Motion Magic
August 25, 2020
Oscar-nominated stop-motion film studio discusses how AI and Machine Learning accelerate rotoscoping
PSSC Labs Named Ansys Preferred Solution Partner
July 28, 2020
PSSC will provide Ansys end users with custom configured computing solutions.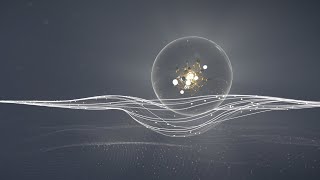 GTC Keynote: LIVE from the CEO Jensen Huang's Kitchen
May 14, 2020
NVIDIA CEO reveals GPU's role in the fight for COVID-19, new Ampere GPU architecture, partnership with BMW, more
Folding at Home: Put Your GPUs to Work to Fight COVID-19
March 19, 2020
Crowd-sourced HPC project from Stanford University let you donate idle computing cycles for virus research.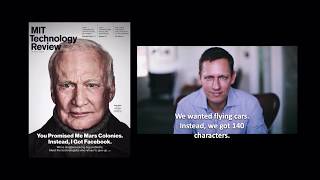 DE Video News Roundup for 2020 March 13
March 11, 2020
Tradeshows cancelled due to Corona virus outbreak, Big Compute 20 tackles big issues, GPU report published, more
Big Compute 20: Tackling the Big Issues for a Better Future
March 2, 2020
HPC service provider Rescale and partners host conference on use of high performance computing
NVIDIA Software Eliminates HPC Bottlenecks
November 26, 2019
New Magnum IO Software provides 20x acceleration for data scientists, AI researchers
Rescale Debuts Federally-Compliant HPC Cloud Service
November 18, 2019
ScaleX Government delivers FedRAMP Moderate authorization and ITAR compliance.
Microway Enhances Solutions with 2nd-Gen Intel Xeon Scalable Processors
June 6, 2019
New CPUs shipping across line of turnkey workstations, clusters and servers for HPC and AI.
Sponsored Content
Taking a Cloud-Based Approach to Computer-Aided Engineering
June 5, 2019
In this Q&A, Dr. Masha Petrova, VP of marketing at OnScale, talks about her company's cloud-based methodology for solving problems, the 5G arena, and more.
NVIDIA to Acquire Mellanox for $6.9 Billion
March 11, 2019
Once complete, the combination is expected to be immediately accretive to NVIDIA's non-GAAP gross margin, non-GAAP earnings per share and free cash flow.
Latest News
SLM Solutions Presents Innovation for Producing Large-Scale Metal Parts
The solution will enable production of high-quality metal parts up to a size of 3.0x1.2x1.2 meter (LxWxH), SLM Solutions...
Ansys Embraces Python
Increasing scope of PyAnsys enables automation, democratization, and interoperability.
Diana Kalisz to Receive AMUG Innovators Award for Contributions to Additive Manufacturing
AMUG bestows this award on those who have cultivated innovative ideas that have advanced the additive manufacturing industry.
Editor's Pick: 3D printing at 25µm
Boston Micro Fabrication microArch S350 3D printer is the newest addition to BMF's family of micro-photopolymer 3D printers.
All posts