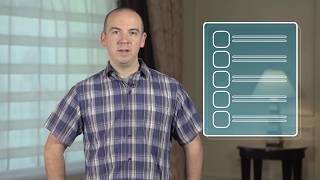 Top 5 Autodesk Vault User Fails to Avoid
February 6, 2019
IMAGINiT's manufacturing applications experts point to what works and what doesn't in Autodesk Vault.
IMAGINiT Technologies Launches eLearning Experience for CAD Users and Managers
October 11, 2018
New partnership with Eagle Point enhances ProductivityNOW eLearning Platform for Autodesk software users.
IMAGINiT Technologies Debuts New Utilities for Autodesk Software
September 10, 2018
Key additions to utilities for Revit, Civil 3D and Vault Client automate repetitive tasks, reduce human errors.
IMAGINiT Technologies Develops New Online Training Platform
January 23, 2018
New platform from IMAGINiT creates interactive virtual classroom that facilitates real-time feedback from instructors and collaboration with classmates.
IMAGINiT Technologies
January 1, 2018
IMAGINiT Technologies, a division of Rand Worldwide, advances the way architects and engineers use 3D technology to design, develop, and manage complex engineering projects. Customers include organizations in the building, infrastructure, manufacturing and facilities management industries looking to gain competitive...
Sponsored Content
Getting New Employees Up to Speed In Your Design Environment
November 7, 2017
No two design environments are the same. So even if you hire seasoned pros, you have to train them to be productive your way. Here's how.
Simulation-as-a-Service On-Ramp
November 1, 2017
Read more on how network infrastructure affects small- and mid-size business access to cloud-based simulation and what is known as simulation-as-a-service.
Sponsored Content
Seeing the Invisible: Keeping Electronics Cool with CFD Before Manufacture
April 21, 2017
In this live webcast, Simulation Specialist for the CFD services division of IMAGINiT, Rob Taylor, will reveal some of the secrets he has learned while using CFD at various stages in the design process to minimize prototyping and improve product...
IMAGINiT Nabs Top Autodesk Platinum Club Award
April 14, 2017
The Autodesk Platinum Club Awards recognizes a global group of partners for top sales performance and customer service.
Sponsored Content
Making Change Management Work for SMBs
February 23, 2017
It's a myth that PLM (product lifecycle management) processes like automated change management are just for the big outfits.
IMAGINiT Technologies and Canadian Centre for Product Validation Partner
August 29, 2016
A collaborative partnership helping product manufacturers innovate, validate and commercialize their products.
IMAGINiT Technologies Launches PLM Team
August 26, 2015
The division will help industries such as aerospace, industrial machinery and building products.
Sponsored Content
Makeover PLM and Project Management
July 28, 2015
IMAGINiT Technologies Extends Reality Capture Services
June 16, 2015
The company has partnered with Pix4D.
Sponsored Content
Simulation for the Modern Manufacturer
May 14, 2015
Here's a look at some major trends in simulation technology, what they mean for you and what manufacturing can do to leverage their benefits.
Latest News
AWE 2023: Mixed Reality Woos Metaverse
At AWE 2023, invisible laptops, kitchen design in mixed reality, the hardware makers' race to capture the metaverse, more
DE247 Reports Back From AWE 2023
DE Senior Editor Kenneth Wong provides a firsthand video glimpse of the latest and greatest products on display at AWE 2023...
What's New in Autodesk Upchain
Autodesk has changed its Upchain product release cycle from a quarterly update to a progressive rollout.
Corman Picks Aras Innovator to Drive Digital Transformation
Aras supports leading personal care company in transforming product lifecycle management in 56 countries.
All posts