Sponsored Content
Collaborate to Innovate with Simulation Applications and Digital Twins
December 1, 2018
Digital twins, deployed through a centralized resource or as compiled simulation applications, help design engineers shape tomorrow.
Sponsored Content
Transforming Challenges into Opportunities
December 1, 2018
As time to market becomes shorter, faster hardware becomes essential.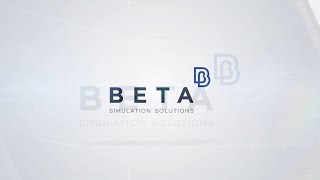 Sponsored Content
Simulation Solutions that Address Complexity
December 1, 2018
Engineering simulation software, built in dialogue with the Industry.
Sponsored Content
Break through Barriers with Generative Design
December 1, 2018
Innovation vs productivity. Design vs manufacturing. Increased competition. Can emerging technology save the day?
Latest News
Editor's Pick: Major update for multiphysics simulation
COMSOL Multiphysics 6.1 update includes new simulation tools for audio technology and vehicle electrification.
Sculpteo Publishes Updated Report on The State of 3D Printing
In this 8th edition, there are indicators that 3D printing is moving towards greater sustainability.
What's New in Teamcenter Product Cost Management
Following are a few of the highlights of Teamcenter Product Cost Management version 9.6.
Revolution in Simulation Welcomes SimuTech Group as Newest Sponsor
SimuTech Group supports engineers worldwide with its engineering expertise in simulation software and value-added services, the company notes.
All posts