A Window Into Tomorrow's Shop Floor
October 15, 2020
The transformation to digital manufacturing requires a combination of technology, processes and people.
FREE WEBINAR: Can AI Algorithms Design Better Than Humans?
September 25, 2020
The Cloud's Impact on AI and Machine Learning
FREE WEBINAR SERIES: Product Development in the Cloud
September 11, 2020
Join Autodesk to learn about the impact of cloud technology on product development and collaboration.
IoT Equips Students to Develop Ways to Cut Vehicle Emissions and Inspections
August 26, 2020
A new system using remote data transfers and machine learning could lower vehicle emissions, testing costs, and reduce the need for in-person emissions testing.
SIGGRAPH 2020: A Peek Behind LAIKA's Stop Motion Magic
August 25, 2020
Oscar-nominated stop-motion film studio discusses how AI and Machine Learning accelerate rotoscoping
SIGGRAPH 2020: Intel Launches oneAPI Rendering Tool Kit
August 24, 2020
CPU leader Intel eases into the GPU-dominated rendering market with with new offering oneAPI Tool Kit
Altair Releases New Version of Altair Knowledge Studio
July 17, 2020
Knowledge Studio now employs automated machine learning (AutoML) to optimize the modeling process.
Adapting AI to the Plant Floor
June 15, 2020
Smart technologies enable engineers to predict failures, detect suboptimal operations and identify quality problems.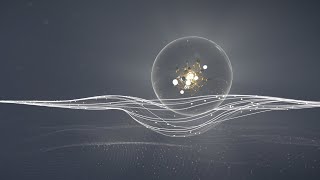 GTC Keynote: LIVE from the CEO Jensen Huang's Kitchen
May 14, 2020
NVIDIA CEO reveals GPU's role in the fight for COVID-19, new Ampere GPU architecture, partnership with BMW, more
Partnership Between Front End Analytics and Georgia Tech's Aerospace Systems Design Laboratory
May 1, 2020
Front End Analytics and ASDL will leverage their respective capabilities in digital twins, system design & simulation, advanced engineering methods, machine learning, and artificial intelligence
Simulation Blazes New Innovation Frontier
May 1, 2020
To advance the tech, vendors are boosting simulation's accessibility to stakeholders and bringing in more functionalities for AI, automation and multidisciplinary modalities.
Getting Started with Reinforcement Learning
March 23, 2020
To leverage reinforcement learning, you need to be able to answer these three questions.
Verta.ai Releases ModelDB 2.0
March 18, 2020
The software is a model versioning solution to make machine learning models reproducible.
Machine Learning Technique Sharpens Prediction of Material's Mechanical Properties
March 17, 2020
The scientists developed and "trained" the system to predict samples' yield strength 20 times more accurately than existing methods.
Sponsored Content
Should Engineers Embrace Data Science?
March 9, 2020
Increased adoption of machine learning and AI in design and simulation will require a higher level of understanding by engineers.
Latest News
Editor's Picks: May 6-12, 2021
One of the picks will be chosen as DE's Editor's Pick of the Week.
IntelliCAD Technology Consortium and 3Dconnexion Form Integration Partnership
The integration between IntelliCAD and 3Dconnexion provides end users with navigation, including QuickZoom functionality, extensive customization options, command access and...
Volume Graphics Enhances Industrial CT Software Version 3.5
New software version helps detect and correct design flaws and manufacturability issues.
Sakuu Debuts EV Battery 3D Printer
New multi-material, multi-process additive manufacturing platform uses less materials to deliver more energy capacity in the same space or the...
All posts