Technology Focus: Designing for Optimization & Simulation
December 18, 2018
Simulation is pervasive, with people from different departments and backgrounds discovering new ways to put it to use, in all of its varied forms.
Sponsored Content
Editor's Pick: NVIDIA Quadro RTX Graphics About to Change Your Workstation
October 24, 2018
PNY expects to fulfill first partner orders for new NVIDIA accelerators in early November.
Editor's Picks: Oct. 4-10, 2018
October 12, 2018
One of the picks will be chosen as DE's Editor's Pick of the Week.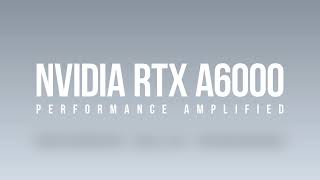 PNY Technologies
October 11, 2018
PNY Technologies® is the NVIDIA® RTX™ and GeForce® channel partner throughout North America, Latin America, Europe, the Middle East, Africa and India. From Building Information Management to CAE simulation, realtime rendering, or AI enhanced products or workflows, PNY will work...
Industry Focus: Designing for Aerospace & Defense
July 13, 2018
The use of simulation in A&D has evolved from early experimentation to become a critical part of the product design and development cycle, so much so that the sheer amount of simulation data has become a management challenge. Companies...
Sponsored Content
Next-Generation Technology for Extreme Engineering
June 21, 2018
The Quadro GV100 is NVIDIA's first graphics accelerator built with its new Volta architecture. Here's what's in it for you.
Technology Focus: Immersive Design
April 17, 2018
A fully immersive virtual design engineering software user interface may await in the future, but many immersive design technologies are already reality. We've collected some of DE's coverage of AR, VR, advanced rendering and simulation visualization in this...
PNY Makes Available PrevailPro Workstations
December 11, 2017
PNY delivers PREVAILPRO, 15-in. VR-capable, 4K, ultra thin and light mobile workstations.
NVIDIA Helps Makes Real-Time Simulation Real
September 20, 2017
NVIDIA technologies leveraged by ANSYS for new simulation tool for designers.
ALT Systems, HP Team
April 3, 2013
Game developer editions for Autodesk and Unreal Engine users launch.
Compact Workstation Computer from NextComputing Offers 3D Experience for Professional Graphics Applications
September 22, 2011
Nucleus compact graphics workstation to be bundled with NVIDIA graphics solutions.
NVIDIA 3D Vision Pro Now Shipping
January 24, 2011
RF-enabled stereoscopic 3D solution designed for large-scale visualization installations.
NextComputing Announces Availability of NVIDIA Quadro 6000
November 1, 2010
Graphics card integrated into portable workstations and servers.
NVIDIA Graphics Board Doubles Performance of Visual Computing
January 16, 2008
New Quadro FX 3700 is designed for high-end CAD, DCC, and visualization.
NextComputing Puts FX 5500 in Portable Workstation
October 1, 2006
FlexTop computer puts NVIDIA high-end graphics on the road.
Latest News
FREE WEBINAR DEC. 14: Building Shared Context for Effective Digital Twins
In this Rescale webinar, learn how HPC and artificial intelligence can optimize industrial digital twins.
Industry Leaders Shift Strategies to Harvest AI Spring
AI-powered simulation and natural language input poised to become the norm.
Stratasys Partners with Siemens Healthineers
The joint development leverages Stratasys' PolyJet and RadioMatrix technology with Siemens Healthineers' advanced algorithm for scanned patient images.
6K Additive Receives Recycled Content Certification
6K Additive earned the third-party certification from sustainability verification leader SCS Global Services.
Altair, Startup India Unveil Startup Challenge 2022 Winners
The ASC2022 focused on next-generation aerospace and defense system development.
Atomic Industries Purchases Velo3D's Metal 3D Printing Solution 
Sapphire printer will be calibrated for M300 tool steel and reside in Atomic Industries' newly renovated facility.
All posts