RIZE Broadens its Business Model With Materials Deal
February 19, 2020
Sindoh will offer the patented RIZIUM engineering-grade materials as part of a push towards more sustainable and safe 3D printing.
RIZE and Sindoh Co. Set up Strategic Partnership
February 11, 2020
Sindoh to incorporate RIZE's RIZIUM composite materials in its 7X and 2X 3D printers.
RIZE Partners with Dassault Systemes
December 29, 2019
The jointly offered solution will enable users of Dassault Systèmes' 3DEXPERIENCE platform to leverage RIZE 3D Printing technology to build intelligent parts with smarter workflows.
RIZE Scores Safety Certification for Industrial 3D Printer
October 18, 2019
UL 2904 GREENGUARD certification for both the RIZE 3D printer and Rizium One filament ensure safe use in non-industrial environments.
Industrial-Grade, Mass Appeal
April 1, 2019
A new class of desktop 3D printers marries the consistency and flexibility of expensive large-scale printers with the accessibility of consumer-based offerings.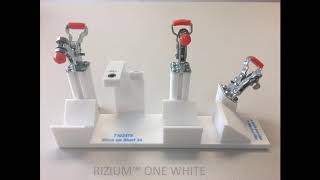 RIZE Brings Smart Spaces to the Desktop
March 31, 2019
Smart Spaces Solutions integrate 3D printing with other intelligent technologies, from augmented reality to blockchain.
Editor's Picks: March 21-27, 2019
March 28, 2019
One of the picks will be chosen as DE's Editor's Pick of the Week.
RIZE Unveils Smart Spaces for Innovation, Announces New Partnerships
March 27, 2019
With Dassault Systemes as an investor and strategic partner, RIZE says it has developed an end-to-end solution that connects the entire digital ecosystem within a company.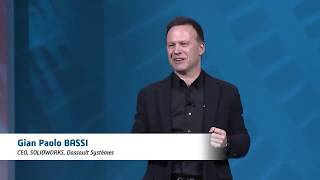 DE News Roundup: SolidWorks World 2019 Recap
February 15, 2019
Kenneth Wong narrates the top video news from this week at SolidWorks World 2019.
Rize Receives Frost & Sullivan Award for Best Practices in Technology Innovation for Zero-Emissions Polymer Additive Manufacturing
February 11, 2019
Award given to Rize for technology innovation best practices for zero-emissions polymer additive manufacturing.
Rize Partners with Instadesign Group
February 11, 2019
With this announcement, RIZE has introduced its additive manufacturing solutions to the Quebec, Canada, market.
Formnext 2018 Pinpoints Anticipated Disruptions to Additive Manufacturing
November 27, 2018
Additive manufacturing hardware vendors shift from optimization for quality to optimization for speed and face competition from open-system material manufacturers.
RIZE Inc. Introduces XRIZE Desktop Industrial Additive Manufacturing Solution
November 12, 2018
The new desktop industrial additive manufacturing solution from Rize is made for creating vibrant, full-color functional parts with minimal post-processing. Multiple materials and IoT solutions allow flexibility and ROI.
Editor's Picks: Nov. 1-7, 2018
November 8, 2018
One of the picks will be chosen as DE's Editor's Pick of the Week.
RIZE and PSMI/Azoth Redefine the Manufacturing Tool Crib
June 29, 2018
To transform its supply chains, PSMI is fully embracing digital on-demand manufacturing, recently announcing its plan to install RIZE equipment directly at customer sites.
Latest News
All Signs Point to Maturing AM Market
AM technology is finally primed for production-grade parts while new software enables more seamless design-to-print workflows.
Altair Updates with RapidMiner 2023 Platform
Updates include auto-clustering, expanded SAS, Python and R coding capabilities.
SME Education Foundation Awards Sustainability Funds to SME PRIME Schools
SME PRIME is tailored to meet the needs of local manufacturers and is aligned with over 30 industry recognized certifications, according...
Siemens Launches a Startup Program
The company says it recognized a need for startup companies to get access to some of its higher end, more...
EcoPulse Aircraft Demonstrator Makes its First Hybrid-Electric Flight
The demonstrator flew with its ePropellers activated, powered by a battery and a turbogenerator, companies report.
 Lithoz and Oak Ridge National Laboratory Team Up to Advance Ceramics
Technical collaboration agreement will focus on innovating high-temperature ceramics processing viathe use of Lithoz 3D printing technology.
All posts