Nemetschek Brand Maxon Acquires Redshift Rendering Technologies
April 11, 2019
Redshift is the developer of the Redshift rendering engine, a flexible GPU-accelerated renderer.
Partner Content
NVIDIA RTX Could Change Use of Raytraced Rendering
April 8, 2019
A mix of AI-powered denoising and raytracing poised to promote real-time product views.
Foundry Launches Modo 13
March 26, 2019
First in a series of three installments of 3D modeling software series delivers native support for GPU-rendering with AMD Radeon ProRender.
Editor's Pick: Next-Gen Design Visualization with Asset Management
March 20, 2019
Chaos Group V-Ray Next for Rhino 3D offers a new design visualization workflow.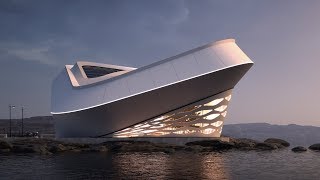 Chaos Group Launches V-Ray Next for Rhino
March 20, 2019
Photoreal Renderer becomes project control center, bringing new abilities to visualization experts working in Rhino and Grasshopper.
Chaos Group Releases V-Ray Next for Rhino
March 18, 2019
Photoreal renderer tools have expanded the core capabilities of Rhino and Grasshopper, linking photorealistic rendering, scene intelligence and asset management into a workflow, according to Chaos Group.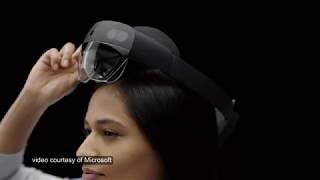 DE News Roundup March 15, 2019: HoloLens 2, V-Ray Next for Rhino, GTC and COFES, more
March 15, 2019
Microsoft debut HoloLens 2 at MWC, Chaos launches V-Ray Next for Rhino, NVIDIA gets ready for GTC, and more
Analyst JPR Releases Report on Raytraced Rendering
March 5, 2019
JPR's report The Global Market for Ray Tracing Software covers technology's evolution and applications
NVIDIA Quadro RTX 8000 Now Available from PNY Technologies
February 25, 2019
KISTERS 3DViewStation V2019 Now Available
February 15, 2019
A key KISTERS 3DViewStation V2019 enhancement is an increase in the rendering speed of ultra large assemblies.
VIRES VTD 2.2 Expands Autonomous Driving Simulation
February 8, 2019
Revamped visualization and advanced sensors, new car models, new open API, user experience enhancements can be discovered in latest release.
Sponsored Content
It Takes a Beast to Handle Beastly Data Loads
January 24, 2019
Simulation, rendering, artificial intelligence and virtual reality jobs demand way more than your everyday workstation.
Hackrod is Using Lightworks' SLIPSTREAM to Design its Concept Speedster
December 14, 2018
Hackrod is using virtual reality prior to manufacturing the car using 3D printing processes.
BOXX Introduces Next-Generation S-Class Workstations with 9th-Gen Intel Processors
December 10, 2018
Product line includes new 3D design, CAD and motion media workstations overclocked to 5.1GHz and designed to support more heavily threaded applications.
Sponsored Content
Immerse Yourself in Realistic Design
December 10, 2018
In this issue: Immerse Yourself in Realistic Design; Designing Prosthesis: The Anti-Robot, and a BOXX APEXX S3 Review: Overclocked and Under Budget.
Latest News
Editor's Pick: CFD solver on unified code base
Flow Science's FLOW-3D 2022R2 Product Family has a unified solver that allows access to the features of OpenMP...
BOXX Workstation Features AMD Ryzen 7000 Series Processors
APEXX A3 offers multiple processor cores.
Poll: CEOs Invest in Tech and Talent While Reshoring Manufacturing
The quarterly survey reveals that 90% of CEOs expect supply chain concerns to stretch well into 2023.
BASF introduces X3D Catalyst Shaping Technology
New X3DTM technology to produce catalysts with optimal shape to achieve efficiency while reducing energy consumption, BASF reports.
All posts