Ventura-based XponentialWorks Doubles Size of Innovation Labs
July 18, 2019
Company opens facility focused on creating new manufacturing 4.0 jobs and tech.
Nano Dimension Sells DragonFly Additive Manufacturing System to Istituto Italiano di Technologia 
July 15, 2019
IIT is a research institution in Italy specializing in promoting technological development and higher education in science and technology. 
Contest Helps Spur Student Curiosity in STEM
June 1, 2019
Student Design Competition Profile: BEST Robotics
Omron Helps University of Houston Engineering Students Enhance Skills with New Design and Robotics Laboratory
May 30, 2019
Omron Foundation, the charitable arm of the U.S.-based operations of industrial automation solutions provider Omron, donated a new laboratory complete with workstations and equipment.
Robots with a Soft Touch
May 19, 2019
3D printed soft robots could could help address the shortage of healthcare workers.
University of Waterloo Research Team Uses Maple, MapleSim to Support Autonomous Vehicle Development
May 17, 2019
The Motion Research Group at the University of Waterloo's Centre for Automotive Research (WatCAR) has been contributing to the body of research around autonomous vehicles by working on a project related to self-driving vehicles.
Siemens Releases KineoWorks Version 7.0
April 16, 2019
As one of its new features, KineoWorks version 7.0 comes with a new standalone application—Kwik—for accelerating your KineoWorks application development. 
Building Student Teamwork Via Robotics
April 1, 2019
Next-Gen Engineers Student Design Competition Profile: VEX IQ Challenge Next Level
Six-Axis Metal Printer Can Create Large, Complex Components
January 21, 2019
Robotic printer uses simulation to immediately correct for anomalies.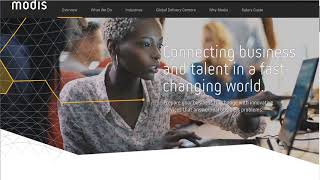 DE News Roundup: January 18, 2019
January 17, 2019
3D-Printed Autoparts from Ford and Carbon, Staffing Firm Modis's Survey on What Attracts and Keeps Top Talent, What Analysts Say about the Potentials of Personal Robots, and more
Giving Machines the Sense of Touch
January 1, 2019
It's important to remember that the sensor is still in the early stages of development, yet the technology represents a step closer to giving robots, prosthetics and electronic devices the sense of touch.
Sensors Boost Robot Performance
December 1, 2018
Robots are starting to deliver unprecedented levels of performance. But why now?
Exoskeletons on the Move
December 1, 2018
Sensors, CAD models and human-based designs advance wearable exoskeletons.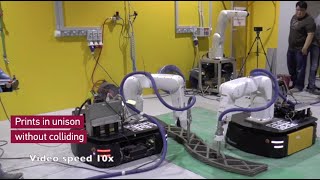 Swarm 3D Printing Concrete Structures
November 12, 2018
Autonomous robotic printers create large concrete forms.
The New Decentralized Innovation Stack
September 1, 2018
A technology stack is a set of IT products or services that independently are useful and important, but when integrated become a platform for greater innovation.
Latest News
Ford and Ansys Accelerate Development of Next-Generation Predictive Headlight Technology
Ford engineers use optical simulation solutions from Ansys for development of predictive smart headlights.
Aras Announces Roque Martin as New Chief Executive Officer
Peter Schroer transitions to Aras Board of Directors.
Desktop Metal Qualifies 420 Stainless Steel
Desktop Metal single-pass jetting technology enables mass production of end-use parts in 420 stainless steel for applications across medical, defense, aerospace,...
Materialise and Proponent Enhance Aerospace Aftermarket Supply Chains
Materialise and Proponent are partnering with aerospace OEMs and suppliers to offer airlines and maintenance, repair and overhauls a one-stop-shop ...
All posts