Top Story
SOLIDWORKS 2021—Cloud-Centric, GPU-Friendly
October 10, 2020
New version brings the desktop software closer to parent company's 3DEXPERIENCE offerings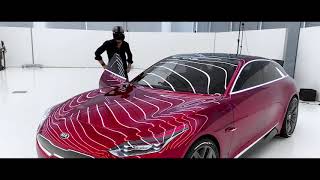 SOLIDWORKS 2021 highlights, KIA uses Varjo ARVR and Autodesk VRED, NVIDIA announces Omniverse
October 23, 2020
SOLIDWORKS 2021 highlights, KIA uses Varjo ARVR and Autodesk VRED, NVIDIA announces Omniverse
Sponsored Content
SOLIDWORKS 2021—Cloud-Centric, GPU-Friendly
October 10, 2020
New version brings the desktop software closer to parent company's 3DEXPERIENCE offerings
SOLIDWORKS 2021: GPU-Accelerated for Better Performance
October 8, 2020
SOLIDWORKS 2021 returns with more improvements in performance, modeling, and simulation.
Sponsored Content
Configure the Right Workstation for SOLIDWORKS 2020
May 26, 2020
Experts weigh in on the best hardware and SOLIDWORKS settings.
Latest News
Materialise Sees Sustainability as the Future of 3D Printing
Company focuses on reduction in waste, improvement in material re-use.
Sponsored Content
HPC Helps JSP Perform Ansys Simulations up to 35% More Efficiently
HPC boosts simulation efficiency.
Safran Transmission Systems Picks MSC Software to Manage Simulation Data
Web-based simulation and test data management system addresses all phases from project initiation through product launch and beyond.
GrabCAD Print Integrates With KeyShot Rendering Software
KeyShot by Luxion is real-time 3D rendering software that allows for intuitive designs and renders.
All posts