Infiniti and Renault F1 Team Encourage Women To Pursue Engineering Careers
June 25, 2019
Companies continue to encourage gender diversity in STEM subjects on the occasion of International Women in Engineering Day 2019.
Contest Helps Spur Student Curiosity in STEM
June 1, 2019
Student Design Competition Profile: BEST Robotics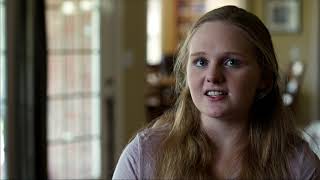 Engineering Girl Power Unleashed on Prosthetic Redesign
February 27, 2019
High school senior creates a lightweight, 3D-printed prosthetic foot for war vet showcasing how K-12 can nurture STEM path for female talent.
The Franklin Institute and TE Connectivity Collaborate on Tech Studio
February 21, 2019
Partnership connects the development and facilitation of interactive exhibit space with hands-on design and engineering workshops.
Dassault Systèmes U.S. Foundation Grant Supports STEM Certification of Veterans
November 19, 2018
STEM programs provides hands-on training on state-of-the-art equipment.
3 Ways to Close the Digital Engineering Skills Gap
November 1, 2018
How can manufacturers accelerate digital transformation efforts to succeed in the Fourth Industrial Revolution? Here are three ways to close the digital skills gap.
The STEM Gender Gap
October 19, 2018
Modis Shares Results of STEM IQ Survey
September 11, 2018
The survey shows that even as people acknowledge the financial benefits of STEM jobs, Americans are not readily pursuing those fields, with only 35% saying they intend to pursue a STEM career.
Challenge Launches STEM Skills Into Space
August 1, 2018
The STEM skills challenge will feature annual competitions where students reach milestone achievements during the development of liquid-fuel rockets, including design, static testing and smaller popup innovation challenges.
Base 11 Challenge Launches STEM Skills Into Space
July 9, 2018
The Base 11 Space Challenge is a $1 million prize for a student-led university team to design, build and launch a liquid-propelled, single-stage rocket to an altitude of 100 km (the Karman Line) by December 30, 2021.
Renishaw Celebrates International Women in Engineering Day
June 22, 2018
Renishaw has many trained STEM Ambassadors, one-third of whom are women, including Jess Henson, a development engineer who answered a series of questions about her role and women in engineering.
From Perpetual to On-Demand Licensing
June 1, 2018
A look at the design software industry's movement toward usage-based, time-based sales models.
Bots Battle Gladiator Style in the National Robotics League
May 2, 2018
Students are immersed in the process of researching, designing, building and testing their robots for the National Robotics League competition.
Autodesk's Design for Industry Competition: Meeting Industry Challenges with Software Tools
March 1, 2018
Torie Anderson, senior manager, Strategic Partners and Initiatives, at Autodesk, provides an overview of the Design for Industry competition.
ISC STEM Student Day Returns with Updated Program
February 20, 2018
This year, students who attend ISC STEM Student Day will receive a tutorial on high-performance computing, machine learning and data analytics.
Latest News
LIVE from SIGGRAPH: Watch NVIDIA's SIGGRAPH 2022 Announcement Here
NVIDIA makes special announcement at SIGGRAPH 2022
Altair Announces 10th Annual Enlighten Award Winners
Ford, Shiloh Industries, General Motors, Toyota, BASF, Nemak and McMaster University among winners.
3D Printing Metal Market Size Shooting for USD $3.61 Billion by 2030
The global 3D printing metal market was valued at USD$475 million in 2021.
VERICUT Composite Simulation, Programming v9.3 On Market
VERICUT Composites Programming (VCP) and VERICUT Composites Simulation (VCS) both feature enhancements.
All posts