Top Story
AW609 TiltRotor Wind Tunnel Testing via Composite 3D Printing
January 28, 2019
CRP Technology's Windform XT 2.0 carbon-composite material was used to create the wind tunnel testing model via selective laser sintering in just four days.
Editor's Pick: Production ready 3D printing with recycling
February 10, 2021
Formlabs Fuse 1 SLS 3D printer is a production-ready system that can fit on a desktop.
Formlabs Launches Fuse 1 Production-Ready 3D Printer
January 26, 2021
Shipping now, the Fuse 1 brings Surface Armor technology, a 70% powder refresh rate and the new versatile Nylon 12 powder to deliver a simplified industrial 3D printing workflow, company says.
Braskem and ALM Launches Polypropylene Powder for Additive Manufacturing
May 20, 2020
Braskem and ALM began their partnership in 2018, focusing on the development of polyolefin-based powders for SLS.
Sintratec supports Daimler Buses in 3D Production
December 17, 2019
Instead of using external service providers, Daimler Buses plans to set up its first service bases in 2020 as its own 3D printing centers for spare parts and individual­ized components.
FATHOM's SLS Production Increases 650% in Capacity
October 22, 2019
With FATHOM's recent announcement of its acquisition by CORE Industrial Partners, FATHOM will continue to expand its capabilities and provide industry-leading solutions for additive manufacturing.
Sponsored Content
Improve Powder Utilization by Investigating the Property Effects of Reusing AM Powders
September 12, 2019
Reduced powder costs up to 80% by reusing powder in the SLS process.
Sponsored Content
Design Guidelines for 3D Printing & Additive Manufacturing
September 12, 2019
Created by FATHOM's Application Engineering Team, this design guideline on 3D printing and manufacturing technologies includes PolyJet, SLA, FDM, SLS, and MJF. The easy-to-use chart highlights wall thickness, hole diameter, clearance for assemblies, escape holes, minimum detail, pin diameter, accuracy,...
Weerg Additive Manufacturing Company Adds 3D Printer from 3D Systems
July 23, 2019
Based on selective laser sintering (SLS) technology, this system can handle rapid production of functional and durable nylon parts.
IDTechEx Research Sheds Light on Latest 3D Printing Industry Innovation 
April 26, 2019
All three reports detail 3D printing from a technological viewpoint and include a range of 10-year forecasts to gain a perspective on where this emerging technology.
Sintratec Debuts New Sintratec S2 SLS Solution
April 5, 2019
The modular and compact selective laser sintering system is built for scalability.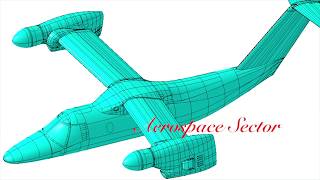 Partner Content
AW609 TiltRotor Wind Tunnel Testing via Composite 3D Printing
January 28, 2019
CRP Technology's Windform XT 2.0 carbon-composite material was used to create the wind tunnel testing model via selective laser sintering in just four days.
Sintratec Offers Fully Integrated SLS System
January 18, 2019
Users benefit from a complete 3D printing system covering the entire processes from printing to post-processing, the company reports.
America Makes Announces Awardees of Directed Project Opportunities on Acceleration of Large-Scale AM
December 19, 2018
Projects to develop an open source, multi-laser manufacturing research platform and more.
Customized Parts Reduce Noise for Cyclists
July 13, 2018
Inventor turns to igus for parts that produce quieter, maintenance-free ride.
Sponsored Content
What to Know About Making Industrial-Grade 3D Parts
July 12, 2018
You got it. 3D printing is great for prototypes, but here's what you need to know about 3D printed industrial-grade parts.
Latest News
Dassault, STMicroelectronics, Others Team Up to Create Software Republique
New collaboration to serve as an ecosystem for intelligent and sustainable mobility.
MachineWorks 8.3 Release Debuts
MachineWorks' surface detection capabilities have been upgraded.
NVIDIA Launches Omniverse Design Collaboration and Simulation Enterprises
Computer makers launch workstations and NVIDIA-certified systems for Omniverse; BMW Group, Ericsson, Foster + Partners, WPP among early adopters.
Sponsored Content
Accelerated Generative Design 
Emerging applications in the generative design and additive manufacturing space embrace more powerful compute resources
All posts