Eurocom's Mobile Workstation Gets More Mobile
December 10, 2019
The Sky X7W weighs in lighter than the Tornado F7W, but packs just as much power, company says.
EUROCOM Sky X4C Mobile Supercomputer Features Intel Core Special Edition Processor
November 18, 2019
Combined with 16-way multitasking support powered by eight cores via Intel Hyper-Threading Technology, the Intel i9-9900KS Special Limited Edition can help users handle demanding workloads.
Cray Introduces ClusterStor E1000 Storage to Fuel-Converged Workloads of the Exascale Era
October 30, 2019
New HPC Parallel Storage System delivers scalability and performance to power data-driven workloads Including AI, analytics, simulation and modeling, company says.
Companies, Cities Adopt Use of NVIDIA EGX Edge Supercomputing Platform
October 23, 2019
This platform delivers artificial intelligence to factories, wireless networks, stores and more.
University of Tennessee to Get Supercomputer Under Landmark Award with IBM
September 16, 2019
The Min H. Kao Department of Electrical Engineering and Computer Science will be home to the installation, allowing it to foster new means of education and breakthroughs in research in the world of high-performance computing.
Microway Provides Vyasa Analytics NVIDIA DGX-1 and NumberSmasher GPU Server
August 27, 2019
AI analytics company enhances scale, develops new capabilities with new deployment.
Eurocom Debuts the Eurocom Sky X7C Mobile Supercomputer
May 30, 2019
The Eurocom Sky X7C Mobile Supercomputer supports three different classes of GPUs.
Eurocom Adds Quadro GPUs to Mobile Workstation
May 7, 2019
The Eurcom Sky X7C now supports a total of three GPU families from NVIDIA.
NVIDIA to Acquire Mellanox for $6.9 Billion
March 11, 2019
Once complete, the combination is expected to be immediately accretive to NVIDIA's non-GAAP gross margin, non-GAAP earnings per share and free cash flow.
AI-capable Supercomputer ZF ProAI Said to Feature Computing Power and Flexibility
January 7, 2019
ZF's modular and scalable ProAI product family accommodates various software stacks and processors for automated driving
Supercomputer Class Mobile Workstation Launches
November 28, 2018
New workstation leverages latest Intel multi-core/multi-thread CPUs and upgradable NVIDIA graphics technology.
UberCloud Wins Three Awards for CAE in the Cloud
November 28, 2018
Awards recognized UberCloud's work in the fields of moisture transfer simulation and electrostimulation of the brain in schizophrenia.
Top500 Supercomputer List Updated
November 13, 2018
The 52nd edition of the TOP500 list has five U.S. Department of Energy (DOE) supercomputers in the top 10 positions.
Eurocom Launches Supercomputer Class Laptop
November 12, 2018
The Tornado F7 Mobile Workstation from Eurocom is powered by 8cores/16 threads Intel i9 9900K processor with NVIDIA's high-performance Quadro P52000 upgradeable GPU technology.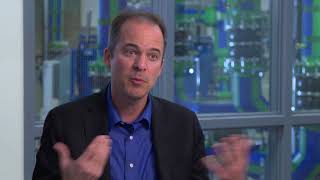 Sponsored Content
Simon Fraser University's Cedar Supercomputer
November 9, 2018
With more than 3.6 petaFLOPS of computing power, Cedar and its network will allow thousands of researchers from British Columbia and across Canada to collect, analyze, share and store immense volumes of data.
Latest News
Editor's Pick: Adding Images and CAD Files to Simulation
Hexagon's ODYSSEE A-Eye enhances CAE for industrial solutions by making an array of new data sources available, the company...
Stratasys Creates 3D Printed Display Pieces for Paisley Park's Exhibition
Exhibition is called The Beautiful Collection: Prince's Custom Shoes and includes a piano, guitars and a 9-foot-tall pointillist image...
Right to Repair Movement Attracting Attention
Organizations look for ways to build sustainability into products and help consumers prolong device lifespans.
3D CAD and CAE Catalogs Available in SOLIDWORKS Electrical 3D
Collaboration exists between MCAD and ECAD thanks to integration of multi-CAD product data in SOLIDWORKS Electrical 3D.
All posts