DE Editors' Chat: Velo3D Goes Public, Sustainability Report on Additive Manufacturing, Halloween-Inspired Design, and More
October 7, 2021
DE Editors Brian Albright and Kenneth Wong discuss metal 3D companies going public, news from Rapid + TCT, DE Design and Simulation Summit, and more
Partnership Brings Large-Scale 3D Printing To Off-Shore Wind Turbines
September 28, 2021
Trio to optimize production of key casting components for GE's Haliade-X off-shore turbine near wind project site.
3D Printed Tooling Sets a Place for Eco-Friendly Packaging
September 22, 2021
Binder jetting technology enables unique tooling to be manufactured quickly at a fraction of the cost.
Simulation Powers Energy Saving Analysis
August 29, 2021
Digital twins and supercomputing resources drive large-scale, multi-building simulation to promote energy conservation measures.
Stratasys Puts Sustainability Front and Center in 3D Printing
August 23, 2021
Stratasys CEO Dr. Yoav Zeif indicates that now is the time for what he refers to as "mindful manufacturing."
Winners of Altair Enlighten Award Feature Weight-saving Design Innovations
August 5, 2021
Award is dedicated to vehicle lightweighting and sustainability and honors advancements in reducing carbon footprint, mitigating water/energy consumption, and promoting material reuse/recycling.
Green Additive Group Adds New Members
July 28, 2021
Stratasys, 3D Systems, others join Additive Manufacturer Green Trade Association.
Cultivating BioPod's Design
July 20, 2021
3DEXPERIENCE's cloud platform and virtual twin capabilities are helping to accelerate the development of BioPod, a closed-loop sustainable environment for growing crops in extreme climates.
Simulation to Help Harness Nuclear Fusion
July 8, 2021
ITER will use Ansys technology to help develop the world's largest nuclear fusion power plant.
Materialise Introduces 3D Printing Service Using up to 100% Recycled Powder
June 30, 2021
Bluesint PA 12 provides sustainable 3D printing option.
Ford, HP Collaboration Turns 3D Printing Waste into Parts
May 24, 2021
Closed-loop process transforms recycled materials into injection-molded fuel line clips.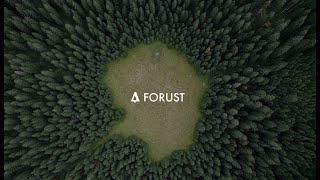 3D Printing Meets Sustainable Wood Parts
May 16, 2021
Desktop Metal launches Forust, a new AM process for producing luxury custom wood pieces.
UBQ Materials and Plastics App Ink Partnership
May 14, 2021
The partnership arises from growing demand for zero-waste supply chain manufacturing to support companies' sustainable development goals.
Desktop Metal Develops Additive Process for Sustainable Wood Parts
May 7, 2021
Forust uses additive manufacturing to upcycle wood byproducts for the production of custom and luxury wood products.
2021 State of Manufacturing Report Finds Digital Industry Acceleration
April 27, 2021
Manufacturing leaders report a focus on resilience, sustainability and speed through digital transformation while concerns about supply chain and workforce grow.
Latest News
HP Shares New Platform Professional Services Updates
During RAPID + TCT, HP debuted new products and solutions.
AMGTA Names 2022 Sustainability Award Recipients
Awards recognize member companies for corporate efforts towards sustainable manufacturing.
SME Additive Manufacturing Awards Celebrate Innovation
Three awards honor research, technical innovation, career achievement at RAPID + TCT 2022.
Raymond Weitekamp: In Search of Production-Grade AM Polymer
PolySpectra's founder and CEO Raymond Weitekamp develops resin-based AM material that can go head-to-head with molded engineering plastics.
All posts