Top Story
Redesigning CAD for Mixed Reality
February 1, 2020
Break old habits while inventing new practices at the same time.
Redesigning CAD for Mixed Reality
February 1, 2020
Break old habits while inventing new practices at the same time.
Workstation Vendors See Tool Chain Emerging for VR Applications
February 1, 2020
As more engineering firms decide to use VR, workstation vendors must address performance concerns and hardware capabilities.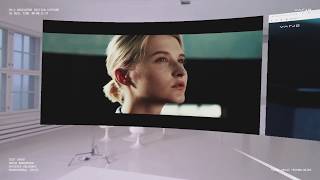 VRX News, Varjo Workspace, Writing in Mixed Reality
December 17, 2019
VRX Conference brings out AR/VR hardware makers, while app developers are redefining interaction with digital objects in this end-of-year video news roundup by DE Senior Editor Kenneth Wong.
Is AR/VR Ready to Go Beyond Visualization?
December 1, 2019
Storytelling is the dominant use of mixed reality devices at present, but may change in the future.
xRS Week: AR-VR Training Apps Get More Accurate with Physical Props, Eye Tracking, and Hand Tracking
October 25, 2019
AR-VR training apps get more robust with physical props that accurately replicate the virtual action; analyst firm releases report on the role of optics in AR-VR.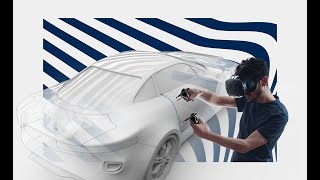 Varjo Releases VR2, Flyingshapes Launches CAD for VR, More
October 17, 2019
xRS Week Conference by Greenlight Insights kicks off, Varjo releases VR-2 Regular and Pro hardware, flyingshapes launches CAD modeling app for VR users
Latest News
Restoring Vintage Cars with 3D Printing
ABCar Oldtimers uses Zortrax 3D printers to make car parts no longer available
Volume Graphics CT Software Includes Scan-to-CAD Reverse Engineering Capabilities
New capabilities support digital twin creation and simulation validation.
dSPACE Strengthens Product Portfolio for Autonomous Driving and Data Management
Full integration of software tools from Intempora completes solutions for data-driven development.
Take Our Poll: A Return to In-Person Events
Share your feedback on whether you're up for in-person events to resume.
All posts