Top Story
Body Painters and Test Drivers Wanted in Mixed Reality
August 5, 2021
Training and design review fuel use of AR/VR in automotive.
AWE 2021: Haptic Devices and Training Apps Hint at AR's Future
December 1, 2021
Augmented World Expo welcomes in-person attendees. Haptic devices and training applications offer clues to Augmented Reality's future in entertainment and enterprise use.
A Conversation with DJ Smith, VR Expert
September 16, 2021
The Glimpse Group's cofounder DJ Smith discusses enterprise use cases, the consumer-grade hardware's advantage, visual fidelity required for design review, and more
Body Painters and Test Drivers Wanted in Mixed Reality
August 5, 2021
Training and design review fuel use of AR/VR in automotive.
Varjo, RAVE Hold Virtual Reality Demonstration
March 12, 2021
Michigan event will show off new XR-3, VR-3 HMDs, and RenderBEAST workstation.
Editor's Picks: Dec. 3-9, 2020
December 10, 2020
One of the picks will be chosen as DE's Editor's Pick of the Week.
Varjo Releases VR-3, XR-3
December 3, 2020
Varjo Releases VR-3, XR-3 . Wider field of view, Ultra HD vision, and depth awareness define 3rd-Gen Varjo headsets.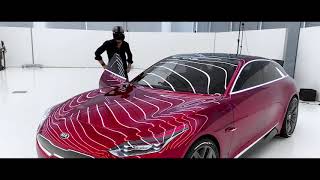 SOLIDWORKS 2021 highlights, KIA uses Varjo ARVR and Autodesk VRED, NVIDIA announces Omniverse
October 23, 2020
SOLIDWORKS 2021 highlights, KIA uses Varjo ARVR and Autodesk VRED, NVIDIA announces Omniverse
Autonomous Vehicles Take VR Test Drive
September 15, 2020
Automakers explore augmented and virtual reality in vehicle development and to enhance the driving experience.
Redesigning CAD for Mixed Reality
February 1, 2020
Break old habits while inventing new practices at the same time.
Workstation Vendors See Tool Chain Emerging for VR Applications
February 1, 2020
As more engineering firms decide to use VR, workstation vendors must address performance concerns and hardware capabilities.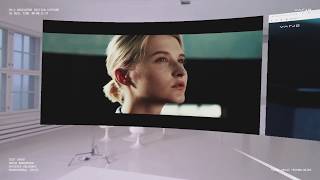 VRX News, Varjo Workspace, Writing in Mixed Reality
December 17, 2019
VRX Conference brings out AR/VR hardware makers, while app developers are redefining interaction with digital objects in this end-of-year video news roundup by DE Senior Editor Kenneth Wong.
Is AR/VR Ready to Go Beyond Visualization?
December 1, 2019
Storytelling is the dominant use of mixed reality devices at present, but may change in the future.
xRS Week: AR-VR Training Apps Get More Accurate with Physical Props, Eye Tracking, and Hand Tracking
October 25, 2019
AR-VR training apps get more robust with physical props that accurately replicate the virtual action; analyst firm releases report on the role of optics in AR-VR.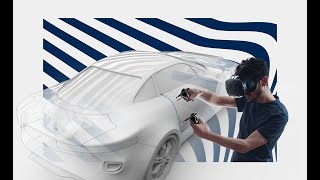 Varjo Releases VR2, Flyingshapes Launches CAD for VR, More
October 17, 2019
xRS Week Conference by Greenlight Insights kicks off, Varjo releases VR-2 Regular and Pro hardware, flyingshapes launches CAD modeling app for VR users
Latest News
Sponsored Content
Engineers Caused the Climate Emergency – Only We Can Save the World From It
Engineers can play a key role in weaning the world from fossil fuels.
Xerox Ventures Announces Investment in Startup Seurat Technologies
Xerox Ventures aims to invest in high-growth companies focused on connected work and green enterprise.
NAFEMS Americas Regional Conference Calls for Abstracts
Event, slated for June in Indiana, will focus on CAE-related technologies in an open forum format.
New AMD Graphics Cards Boost Engineering Performance
AMD Radeon PRO W6400 graphics card for desktop, AMD Radeon PRO W6500M/W6300M now available.
All posts