Top Story
CES 2020 Highlights: Toyota showcases humanoid robot, Siemens incorporates ARM into PAVE360, HP releases laptop made from ocean-bound plastic
January 9, 2020
Toyota showcases humanoid robot, Siemens incorporates ARM into PAVE360, HP releases laptop made from ocean-bound plastic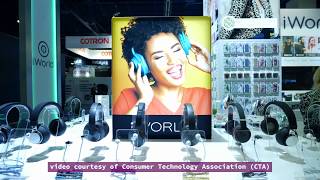 CES 2020 Highlights: Toyota showcases humanoid robot, Siemens incorporates ARM into PAVE360, HP releases laptop made from ocean-bound plastic
January 9, 2020
Toyota showcases humanoid robot, Siemens incorporates ARM into PAVE360, HP releases laptop made from ocean-bound plastic
Eurocom Debuts the Eurocom Sky X7C Mobile Supercomputer
May 30, 2019
The Eurocom Sky X7C Mobile Supercomputer supports three different classes of GPUs.
Latest News
Faster. Higher. Stronger.
The 2021 Olympic Games may be over. However, beneath the gallantry of the games is a patchwork of big and small...
3DEXPERIENCE Platform Supports XVL 3D File Format
Native XVL on 3DEXPERIENCE platform for Japan now available after development with Toyota.
Editor's Pick: Adding Images and CAD Files to Simulation
Hexagon's ODYSSEE A-Eye enhances CAE for industrial solutions by making an array of new data sources available, the company...
Stratasys Creates 3D Printed Display Pieces for Paisley Park's Exhibition
Exhibition is called The Beautiful Collection: Prince's Custom Shoes and includes a piano, guitars and a 9-foot-tall pointillist image...
All posts