Top Story
Get Smart About Product Design
December 10, 2018
The Industrial Internet of Things, digital twins and manufacturing simulation all stand to help engineers accelerate the design process.
Get Smart About Product Design
December 10, 2018
The Industrial Internet of Things, digital twins and manufacturing simulation all stand to help engineers accelerate the design process.
Sponsored Content
Simulation and Test Solutions for the Holistic Digital Twin
December 1, 2018
Engineer your innovations with SimcenterTM.
Siemens Introduces Additive Manufacturing Process Simulation Solution
November 16, 2018
The AM Process Simulation solution uses a digital twin to simulate the build process prior to printing, anticipating distortion within the printing process and automatically generating the corrected geometry to compensate for these distortions.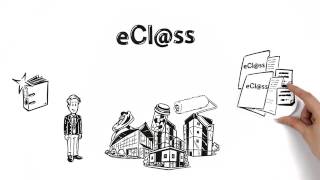 Teamcenter Embraces
[email protected]
as Linqua Franca
November 14, 2018
Support for classification standard to promote data exchange and the digital twin.
VinFast Picks Siemens' Platform for Connected Digital Enterprise
October 16, 2018
VinFast to use Teamcenter, the Teamcenter product costing solution, Tecnomatix and Siemens' MES to create a connected digital enterprise; end-to-end digital innovation strategy can help VinFast accomplish next-generation eScooter and car production.
Siemens Buys Lightwork Design to Deliver Advanced 3D Data Visualization
September 19, 2018
Siemens' acquisition of Lightwork Design enables ability to provide advanced 3D data visualization
ANSYS Version 19.2 Released
September 18, 2018
The latest generation of Pervasive Engineering Simulation solutions spurs productivity, efficiency and accuracy for every application.
Autonomous Visualization
September 1, 2018
Autonomous driving visualization tools make massive testing scenarios possible.
Siemens and Bentley Partner in Digital Solution
August 27, 2018
New combined offering leverages Teamcenter and Bentley's connected data environment to increase plant productivity, accelerate delivery and reduce costs, Siemens reports.
From Solid Geometry to Responsive AR-VR
August 1, 2018
The handshake between CAD and visualization engines proves critical to AR-VR development.
MapleSim 2018 Offers Tools for Digital Twin Creation
July 5, 2018
MapleSim 2018 family of products for system-level modeling expands modeling scope and improves toolchain connectivity, company reports.
Dassault Systemes Looks Beyond Digitalization
June 21, 2018
Company says digital transformation is driven by how society and industry use technology, not the technology itself.
Siemens Extends Capabilities of Model-Based Systems Engineering Solution
June 20, 2018
New partnership with Obeo open source modeling solutions to enrich Siemens' digitalization portfolio and create a multi-domain digital twin.
ANSYS and SAP Partner for Insights on Data in Engineering and Operations
June 8, 2018
The goal of the ANSYS/SAP partnership is to drive value creation through optimized operations and maintenance based on real-time engineering insights, the companies report.
ANSYS Delivers ANSYS 19.1 Software
May 16, 2018
Latest ANSYS simulation software release said to boost productivity and eliminate product complexity across all physics.
Latest News
Simulate Sooner
Getting everyone on the same page and moving in the same direction might be...
Get Smart About Product Design
The Industrial Internet of Things, digital twins and manufacturing simulation all stand to help...
First Concept Laser M Line Factory Systems to Roll Out in Q2 2019 
Modular system architecture with automation supports scalable serial production.
LK Metrology Announces Enhanced Cam 8.5 Multi-Sensor CMM Software Version
LK Metrology's new 8.5 version of their CAMIO CMM software has a range of...
All posts