Hackrod is Using Lightworks' SLIPSTREAM to Design its Concept Speedster
December 14, 2018
Hackrod is using virtual reality prior to manufacturing the car using 3D printing processes.
Dassault Systèmes Acquires IQMS
December 14, 2018
With its acquisition of IQMS, Dassault Systèmes to extend the 3DEXPERIENCE platform to business operations for small and midsized manufacturers.
DE Podcast: Are Desktop 3D Printers Safe to Use?
December 13, 2018
Georgia Tech and UL Chemical Safety publish two-year study on 3D printers, raises concerns for potentially hazardous levels of ultrafine particles, and numerous volatile organic compounds associated with machine operation.
5G Resources: CAD and Simulation in the Era of Supercharged Networks
December 11, 2018
Cloud CAD vendor Onshape and simulation software maker ANSYS discuss the impact of 5G on design engineering.
Sponsored Content
Casting a New Future with 3D Scanning
December 6, 2018
FARO ScanArm Effort FoundryAs global competition stiffens, manufacturing sectors of all stripes are embracing emerging technologies in order to meet customer demands.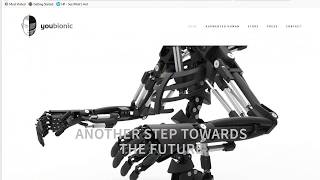 DE News Roundup: December 3, 2018
December 5, 2018
PTC acquires generative design software maker Frustum, TechSoft adds AR-VR support to HOOPS SDK, HP partners with Autodesk for 3D printing workflow, hybrid Centaur-like robot from Bostondynamics and Youbionic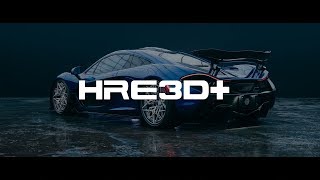 HRE Unveils 3D-Printed Titanium Wheels
December 4, 2018
The company printed the wheels using an electron beam melting process.
Siemens Acquires COMSA
December 4, 2018
COMSA to join Mentor business to complement Siemens' Capital portfolio with software solutions backed by technical expertise. Acquisition said to strengthen Siemens' expertise in key electrical and harness standards being developed by leading European OEMs and suppliers.
5G Resources: PTC on 5G's Impact—Faster Apps, Better AR-VR
December 3, 2018
5G network expected to improve AR-VR experience, better industrial IoT apps, and better digital twin applications. ThingWorks developer PTC discusses 5G's impact. ABI Research publishes forecast on 5G network slicing's benefits.
AMMP Center to Support 3D Printing for Defense
December 3, 2018
The project will leverage additive manufacturing to reduce costs, accelerate production, and explore new materials for weapons systems and parts manufacturing.
BASF, Materialise Invest in Essentium
December 2, 2018
The Texas-based company has developed an electric welding technology to improve the strength of extrusion printed parts.
NASA Grant Funds 3D Print Modeling
December 2, 2018
University of Pittsburgh, QuesTek team to improve part quality via better computer modeling.
Aras Announces $70 Million Investment Led by Goldman Sachs
November 30, 2018
Silver Lake Kraftwerk to participate in new investment round; Goldman Sachs to join Aras' Board of Directors.
Optomec Hosts International LENS User Meeting in Austin, TX
November 30, 2018
Industry leaders and academia collaborate on latest developments in 3D metal printing.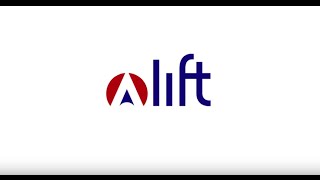 Work-and-Learn Programs Prep Tomorrow's Engineers
November 28, 2018
Lightweight Innovations for Tomorrow (LIFT) teamed up with the National Center for Manufacturing Sciences (NCMS) and the Association of Public Land-Grant Universities (APLU) to figure out where they fall short and what can be done to better prepare students for...
Latest News
Partner Content
CAD Embedded CFD: Overhyped, but a Good Value for Some
One particularly beneficial aspect of CAD-embedded or CAD-linked CFD is its potential for enabling...
Partner Content
How Ascensia Diabetes Care Instituted new PLM, ERP and CRM Solutions in 18 Months
New enterprise resource planning (ERP) and product lifecycle management (PLM) systems needed to be...
Hackrod is Using Lightworks' SLIPSTREAM to Design its Concept Speedster
Hackrod is using virtual reality prior to manufacturing the car using 3D printing processes.
Markforged Launches H13 Tool Steel for High-strength, High-temp Tooling Applications
The expansion into H13 will enable customers to print parts in high-strength, high-temperature applications...
All posts