Top Story
Engineering Automation: Going on Autopilot
From flying taxis to cargo drones, efforts are underway to automate in the air.
WHOI and NASA/JPL are designing an autonomous sea drone capable of exploring the hadal zone, up to almost 7 miles below sea level.
Resources
Designing for Automotive/Transportation
The automotive industry is past the point of talking about the disruption coming from demand for electric vehicle powertrains or the potential of autonomous vehicles, and well on its way to responding to those…
More ​CAD Resources
ASCENT Unveils 2020 Autodesk Courseware Roadmap
May 10, 2019
Industry experts produce comprehensive collection of Autodesk software learning guides with over 60 titles to be available for Autodesk 2020.
Sponsored Content
Boost Productivity with Online Design Tool
May 1, 2019
Engineeringtool from item makes it easy to design and build kits for custom solutions.
Elysium's DirectTranslator Brings Enterprise-level Capabilities to the User's Fingertips
April 26, 2019
The new release of the advanced DirectTranslator has combined functionality with an on-demand, push-button interface.
IronCAD Update Enhances User Experience and CAD Design Productivity
April 11, 2019
Designed to improve the user experience and to increase design productivity, 2019's IronCAD Product Update #1 (PU1) is now equipped with a new interactive introduction tutorial.
Editor's Picks: April 4-10, 2019
April 11, 2019
One of the picks will be chosen as DE's Editor's Pick of the Week.
Aiming to be the Amazon of On-Demand Manufacturing
April 1, 2019
Vendors enter the field, adding new networks for ordering custom parts and prototypes.
PTC Creo 6: New Technologies Enhance Pioneering MCAD Software
March 27, 2019
Update to PTC Creo 6 include enhancements to design for additive manufacturing, real-time simulation analysis powered by ANSYS and augmented reality workflows.
Meeting Design and Regulatory Challenges of Autonomous Air Taxis
March 25, 2019
Frankfurt Airport manager Fraport is working with Volcopter to potentially use electric, vertical take-off multicopter (eVTOLs) to carry passengers through an urban transport network.
CNC Software Updates Name of Wildest Parts Competition
March 15, 2019
Masters of CAM is an online platform for Mastercam users to submit stories about their experience and skills using CAD/CAM software to design and machine parts.
HOOPS Publish 2019 Enables Consumption of 3D PDF on Any Device, Any Platform
March 12, 2019
SDK enables conversion of 3D PDF documents into HTML while maintaining the PDF's layout, interactivity, data and behavior.
Integrating Smart Design Under Pressure
March 1, 2019
How a small engineering team evolved from its traditional product design roots to embrace the complexity that comes with smart, connected products.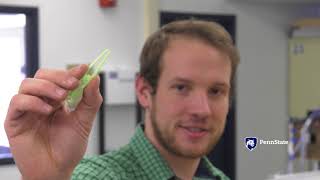 Kijenzi Brings Medical Printing to Kenya
February 24, 2019
Penn State start-ip provides CAD files, 3D printing capabilities to remote Kenyan hospitals.
Editor's Picks: January 31-February 6, 2019
February 8, 2019
One of the picks will be chosen as DE's Editor's Pick of the Week.
IronCAD's 20th Edition Debuts IronCAD Mechanical Extension Updates
February 8, 2019
IronCAD Mechanical 2019 adds features to the Fabricator Utilities Catalog.
ZW3D Review: Model and Manufacture
February 1, 2019
ZWSoft updates its all-in-one CAD/CAM program.
Latest News
RAPID+TCT 2019 Drives Additive Manufacturing to Next Level in Motor City
Thousands of attendees delve into 3D printing, the future of manufacturing, digital twins, data management and so much more.
Jabil Inks Additive Manufacturing Agreement to Supply Parts to Renault F1 Team
On-demand delivery of racecar parts for Renault F1 Team driven by expansion at certified Jabil 3D printing facilities worldwide.
ExOne Announces Kennametal as Inaugural Beta Customer for New X1 25PRO Production Machine
ExOne also announced a new material partnership program, as well as more collaboration with Sandvik Additive Manufacturing.
Behind the Scenes at Materialise in the Midwest
Factory tour at Michigan-based 3D printing production facility provides a peek at the company's innovations in the medical sector.
All posts