Top Story
Simulating Humans
November 9, 2018
HPC-backed in silico simulation could fuel the next revolution in clinical studies and treatment development.
ANSYS Launches ANSYS Cloud to Boost Business Agility
February 5, 2019
ANSYS Cloud enables instant access to cloud HPC from within ANSYS flagship products.
AI-capable Supercomputer ZF ProAI Said to Feature Computing Power and Flexibility
January 7, 2019
ZF's modular and scalable ProAI product family accommodates various software stacks and processors for automated driving
Apply for a Grant to Attend ISC 2019
December 20, 2018
Partner Content
The Growing Acceptance of CAE
December 18, 2018
Supercomputer Class Mobile Workstation Launches
November 28, 2018
New workstation leverages latest Intel multi-core/multi-thread CPUs and upgradable NVIDIA graphics technology.
UberCloud Wins Three Awards for CAE in the Cloud
November 28, 2018
Awards recognized UberCloud's work in the fields of moisture transfer simulation and electrostimulation of the brain in schizophrenia.
BOXX Debuts Next-Gen Workstations
November 26, 2018
APEXX Enigma S3 features Autodesk Maya and Arnold, but the workstation also offers professional grade performance for all 3D CAD, animation, motion media and rendering applications including Autodesk 3ds Max, Revit, AutoCAD and Navisworks.
Bright Computing Announces Provisioning and Management of Compute for the Intelligent Edge in Bright Cluster Manager 8.2
November 19, 2018
Bright 8.2 automates the process of imaging and managing servers that extend compute to the edge.
Bright Computing Releases Version 8.2 of Bright Cluster Manager, Bright OpenStack and Bright Cluster Manager for Data Science
November 14, 2018
New features focus on edge computing, containers, standards compliance and increased performance.
Top500 Supercomputer List Updated
November 13, 2018
The 52nd edition of the TOP500 list has five U.S. Department of Energy (DOE) supercomputers in the top 10 positions.
UberCloud Available in the Microsoft Azure Marketplace
November 12, 2018
Microsoft Azure customers worldwide gain access to UberCloud to apply Microsoft Azure's scalability, reliability and agility of Microsoft Azure to transform their R&D organizations.
Eurocom Launches Supercomputer Class Laptop
November 12, 2018
The Tornado F7 Mobile Workstation from Eurocom is powered by 8cores/16 threads Intel i9 9900K processor with NVIDIA's high-performance Quadro P52000 upgradeable GPU technology.
HPC is Saving Lives
November 10, 2018
Real-world examples of HPC providing insights to healthcare and life sciences.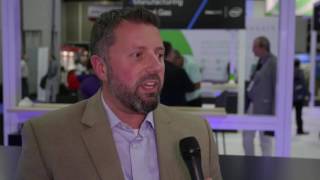 Sponsored Content
See Biomolecules Clearly
November 9, 2018
HPC helps researchers visualize molecular processes in high resolution.
Sponsored Content
AI Used to Train AI
November 9, 2018
Research improves on AI diagnostic rates by building upon existing models.
Latest News
Exploring Digital Transformation as an Evolutionary Journey
SolidWorks World 2019 presentation advises to forget about specific products and work on themes that...
Dassault Systèmes to Acquire Trace Software's elecworks Product Line
Elecworks is at the core of SolidWorks Electrical applications used for smart product development...
UL Opens Catalog of Safety Standards
A library of more than 1,400 standards is now available to all.
AMD Radeon Pro Software for Enterprise 19.Q1 Features SolidWorks Performance Improvements
Radeon Pro Software for Enterprise 19.Q1 updates product design workflows with features aimed at...
All posts