Top Story
Coronavirus Updates: Latest Tech Show Cancellations or Postponements
Periodically updated list of engineering, manufacturing, and technology shows cancelled or postponed due to coronavirus concerns
Acquisition of UK company gives NVIDIA its own CPU architecture, potential to expand reach in server, mobile phone markets.
Resources
How NVIDIA QUADRO RTX is Transforming Architectural Visualization
Through their Turing architecture, NVIDIA Quadro RTX GPUs are changing the way that architectural professionals work.
More Graphics Resources
Sponsored Content
NVIDIA-Powered Data Science Workstations
September 11, 2020
Combining the power of NVIDIA Quadro RTX GPUs with accelerated CUDA-X AI data science software, NVIDIA-Powered Data Science Workstations deliver a new breed of fully integrated workstations for data science.
Sponsored Content
NVIDIA Quadro for Data Centers
September 11, 2020
Meet the most demanding visual computing challenges by bringing the power of NVIDIA Quadro RTX GPUs and NVIDIA virtual GPU software to the data center.
Sponsored Content
NVIDIA RTX Server
September 11, 2020
Take visual computing to the next level with NVIDIA RTX™ Servers which combine NVIDIA Quadro RTX GPUs with NVIDIA virtual GPU software for maximum performance and cost savings.
Sponsored Content
NVIDIA Quadro RTX
September 11, 2020
Whether implementing massive CAD models, performing complex engineering simulations or interactively rendering photorealistic images directly from CAD files, NVIDIA® Quadro® RTX™ GPUs deliver the performance you need to tackle these graphics and compute intensive tasks.
NVIDIA to Host Digital GTC in October
August 17, 2020
Event, which will feature 500+ sessions in AI, data science and more, will also feature keynote from CEO Jensen Huang.
High-Performance Radeon Pros
June 15, 2020
We compare the AMD Radeon Pro WX 8200 and W5700 GPUs.
Sponsored Content
Acceleration of Real-Time Rendering in Design
June 12, 2020
Faster GPUs and real-time raytracing are making it easier for engineers to enable visualization throughout the design process.
Sponsored Content
Large CAD Model Challenges
June 12, 2020
Software enhancements, hardware upgrades help engineers boost productivity while managing larger models.
No One-Size-Fits-All Optimal System
April 15, 2020
Software use and workload should determine IT manager workstation selection.
BOXX Introduces New NVIDIA-Powered Data Center System and More at GTC Digital
March 27, 2020
Multiple NVIDIA Quadro GPUs accelerate high-performance computing applications.
Sponsored Content
Getting Comfortable with AI-Assisted Design
March 9, 2020
Generative design technology is gaining acceptance as software vendors leverage GPU acceleration.
AMD CPUs and Radeon GPUs Enable El Capitan Supercomputer to Break 2 Exaflops Barrier
March 6, 2020
El Capitan is set to be the second all AMD CPU and GPU exascale system in the U.S.
HPC Transforms 3D Printing
March 1, 2020
Design for additive manufacturing is pushing more companies to tap into cloud and high-performance computing resources.
The Expanding Role of GPUs in Simulation
March 1, 2020
Legacy code is slower to move to the GPU; a hybrid strategy is recommended.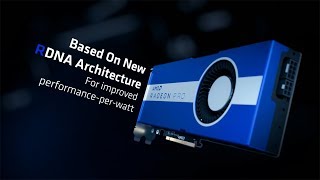 New GPU Enters the 7nm Realm 
December 11, 2019
The graphics processing unit can do more work per watt and do it faster than the previous generation technology.
Latest News
Podcast: Is Your Car a Good Listener?
Acoustic Simulation Experts from COMSOL and Dassault Systemes Simulia Discuss Audio Analysis in Automotive
Editor's Pick: New line of wide-format printers from technology leader
The series is designed to support the creative process for engineering and other graphics-based professional processes. 
Majority of Engineering Teams May Continue Remote Work
66% of engineering firms indicate remote work will continue even after pandemic subsides.
Formlabs Expands Large-Format 3D Printing Line
Formlabs launches Form 3BL, for biocompatible printing, Wash L + Cure L, and ships Form 3L to enable engineers, designers, dental...
All posts