Top Story
Workstations Meet Computer-Aided Optimization Software Challenges
Lower costs, higher power workstations evolve to power generative design and optimization-focused workflows.
When it comes to metal-based AM, organizations are looking to harness the power of graphics processing units.
Resources
Advancing Product Design Workflows in Manufacturing
Radically Improve Design, Collaboration, and Time to Market with the World's Most Advanced Visual Computing Platform.
Blown Away: Eurocom Tornado F7W Mobile Workstation
April 1, 2019
Canadian system integrator delivers the fastest mobile workstation ever reviewed by DE.
Dyndrite Accelerated Geometry Kernel Hits the Market
March 19, 2019
This geometry-agnostic hybrid kernel is capable of interacting with multiple representations of geometry simultaneously.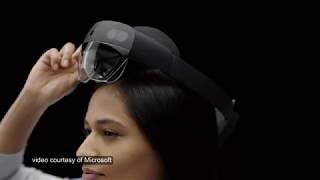 DE News Roundup March 15, 2019: HoloLens 2, V-Ray Next for Rhino, GTC and COFES, more
March 15, 2019
Microsoft debut HoloLens 2 at MWC, Chaos launches V-Ray Next for Rhino, NVIDIA gets ready for GTC, and more
Sponsored Content
Editor's Pick: Powerful Ray Tracing GPU for Workstations
February 27, 2019
The new NVIDIA Quadro RTX 8000 brings hardware-accelerated ray tracing, AI-powered features, and advanced shading to professional workflows.
Sponsored Content
Making the Case for a Workstation-Centered Workflow
February 18, 2019
Paper helps you communicate the causes of your computing frustrations and plots out a path to rectify them.
Connecting the Thread: 5G
February 1, 2019
5G wireless may bring benefits to cloud-based CAD, IoT, simulation and digital twins.
Sponsored Content
It Takes a Beast to Handle Beastly Data Loads
January 24, 2019
Simulation, rendering, artificial intelligence and virtual reality jobs demand way more than your everyday workstation.
Dell Precision 3530: Plenty of Power to Go
January 1, 2019
This 15.6-in. system delivers great performance and long battery life.
SimScale Releases a GPU-Based Lattice Boltzmann Solver
December 20, 2018
Pacefish is a completely new implementation of the Lattice-Boltzmann method (LBM) tailored to the parallel architecture of GPUs.
Altair and Oracle Offer Faster High-Performance Computing in the Cloud
October 26, 2018
Joint solution leverages GPU technology for exceptional CFD simulation performance.
Xi MTower PCIe Workstation: An Overclocked Performance Champ
October 1, 2018
DE takes a look at the latest version of the @Xi Computer Xi MTower PCIe, their top-of-the-line workstation.
@Xi PowerGo XT Laptop Debuts as its Latest CAD Workstation
September 17, 2018
@Xi PowerGo XT laptop features NVIDIA Quadro graphics and Intel Core i7-8086K processors. It is expandable to 64GB DDR4 RAM and up to a 2TB fast SSD M.2 PCIe.
Autonomous Visualization
September 1, 2018
Autonomous driving visualization tools make massive testing scenarios possible.
The New Decentralized Innovation Stack
September 1, 2018
A technology stack is a set of IT products or services that independently are useful and important, but when integrated become a platform for greater innovation.
NVIDIA Unveils New GPU Architecture
August 14, 2018
Hybrid rendering enhances computer graphics by fusing real-time ray tracing, artificial intelligence, simulation and rasterization.
Latest News
Hexagon Releases Latest Update of EDGECAM
New release supports fast 5-axis machining tools; software features barrel cutter support and new gun drilling cycle.
Systems Engineering Software Update Advances Multidiscipline Simulation
Siemens PLM Software releases a full plate of new features in Simcenter Amesim 2019.1. 
Sponsored Content
Editor's Pick: Multi-domain Systems Analysis Just Got Easier
Siemens PLM Software updates Simcenter Amesim with new features in four broad categories.
Researchers Freeze-Print Graphene Battery Anodes
A team at Kansas State University used a freeze printing approach to create sodium ion batteries with hybrid graphene aerogels.
All posts