Virtual Reality (VR) and Augmented Reality (AR)
Top Story
Redesigning CAD for Mixed Reality
Break old habits while inventing new practices at the same time.
This new lightweight mobile workstation performs great, but for a price.
Resources
Technology Focus: Immersive Design
A fully immersive virtual design engineering software user interface may await in the future, but many immersive design technologies are already reality. We've collected some of DE's coverage of AR, VR, advanced…
PTC Invites You to Use Vuforia Chalk for Free Amidst COVID-19 Crisis
March 27, 2020
PTC's remote assistance product, Vuforia Chalk, leverages augmented reality (AR) to enable offsite and on-site employees to collaborate.
NexTech's 3D AR Capture App "ARitize 360" Now Available for Early-Access Signup
March 6, 2020
The company's new CaptureAR App to facilitate the mass adoption of augmented reality.
Sponsored Content
Better Informed Decision Making, Optimized Product Designs
February 18, 2020
Design review is a critically important part of the product development process and is starting to change dramatically.
Sponsored Content
Advanced Product Design: Earlier Simulation, Faster Iteration, Greater Innovation
February 13, 2020
The detailed design process is complex and requires time, effort, and expertise to tackle efficiently. Visualization and simulation have become key to many organizations, but until now both required too much time to truly influence the early stages of design.
Sponsored Content
Toyota Utilizes NVIDIA Quadro GPUs and Silverdraft Workstation for VR Manufacturing
February 13, 2020
With two Quadro RTX 6000 GPUs powering it's new DemonVR solution, Toyota was free to integrate VR into their development workflow.
Workstation Vendors See Tool Chain Emerging for VR Applications
February 1, 2020
As more engineering firms decide to use VR, workstation vendors must address performance concerns and hardware capabilities.
Mixed Experiences Ring in New Era of Design Collaboration
February 1, 2020
AR/VR brings enhanced visual context to design collaboration, reducing time-to-delivery cycles and resulting in better products.
BETA CAE Systems Releases Version 20.1.0 of ANSA/EPILYSIS/META Software Suite
January 9, 2020
The v20.1.0 release features more efficient process streamline and acceleration.
Editor's Pick: Using Simulation Data to Create Testing and Training Environments 
January 8, 2020
With the new CM Labs Vortex Studio 2019c, Vortex Studio users can now publish and connect simulations with the Unreal Engine, a popular choice for developing enterprise virtual reality environments.
PTC Partnering with Magic Leap
December 29, 2019
Goal is to further expand augmented reality in the enterprise.
Visualizing Digital Twins
December 5, 2019
The true cost of deploying and maintaining a digital twin is in collecting and analyzing the data. The data gives life to static 3D models.
Is AR/VR Ready to Go Beyond Visualization?
December 1, 2019
Storytelling is the dominant use of mixed reality devices at present, but may change in the future.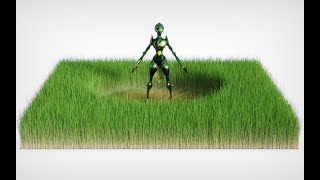 KeyShot 9 with GPU support, new 32-inch holographic display, more
November 14, 2019
Luxion releases KeyShot 9, Looking Glass Factory debut 8K holographic display
Partner Content
Collaboration Revolution in AR/VR
November 8, 2019
Immersive technologies challenge established PLM practices.
PTC Secures Top Spot in ABI Research's Enterprise AR Platform Assessment
October 30, 2019
The Enterprise AR Platforms assessment analyzed eight AR platform players operating today: PTC, Ubimax, RE'FLEKT, Atheer, Upskill, ScopeAR, Librestream and Fieldbit.
Latest News
Digital Metal's New Software Upgrade Delivers Triple its Print Speed
This allows for significantly larger production volume per time unit while keeping the component quality, company says.
Campbell Hall 3D Prints Masks and Face Shields for Medical Community
School hopes to inspire others in education to join the movement.
Razorleaf Corporation Launches Manufacturing Suite for Aras Innovator Platform
Company extends PLM capabilities to automate processes for manufacturers.
ZVerse Announces Plans to Produce 20 Million Face Shields
Small digital manufacturing company pivots to support COVID-19 response.
All posts