Virtual Reality (VR) and Augmented Reality (AR)
Top Story
CES 2020 Highlights: Toyota showcases humanoid robot, Siemens incorporates ARM into PAVE360, HP releases laptop made from ocean-bound plastic
Toyota showcases humanoid robot, Siemens incorporates ARM into PAVE360, HP releases laptop made from ocean-bound plastic
Storytelling is the dominant use of mixed reality devices at present, but may change in the future.
Resources
Technology Focus: Immersive Design
A fully immersive virtual design engineering software user interface may await in the future, but many immersive design technologies are already reality. We've collected some of DE's coverage of AR, VR, advanced…
Featured Companies
BETA CAE Systems Releases Version 20.1.0 of ANSA/EPILYSIS/META Software Suite
January 9, 2020
The v20.1.0 release features more efficient process streamline and acceleration.
Editor's Pick: Using Simulation Data to Create Testing and Training Environments 
January 8, 2020
With the new CM Labs Vortex Studio 2019c, Vortex Studio users can now publish and connect simulations with the Unreal Engine, a popular choice for developing enterprise virtual reality environments.
PTC Partnering with Magic Leap
December 29, 2019
Goal is to further expand augmented reality in the enterprise.
Visualizing Digital Twins
December 5, 2019
The true cost of deploying and maintaining a digital twin is in collecting and analyzing the data. The data gives life to static 3D models.
Is AR/VR Ready to Go Beyond Visualization?
December 1, 2019
Storytelling is the dominant use of mixed reality devices at present, but may change in the future.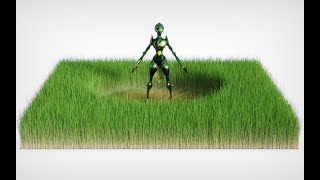 KeyShot 9 with GPU support, new 32-inch holographic display, more
November 14, 2019
Luxion releases KeyShot 9, Looking Glass Factory debut 8K holographic display
Partner Content
Collaboration Revolution in AR/VR
November 8, 2019
Immersive technologies challenge established PLM practices.
PTC Secures Top Spot in ABI Research's Enterprise AR Platform Assessment
October 30, 2019
The Enterprise AR Platforms assessment analyzed eight AR platform players operating today: PTC, Ubimax, RE'FLEKT, Atheer, Upskill, ScopeAR, Librestream and Fieldbit.
flyingshapes° Launches Virtual Reality CAD Application
October 22, 2019
Available now for Oculus Rift and HTC Vive, flyingshapes° streamlines design workflows for precise spatial modeling with intuitive haptic controls and interactive VR toolset.
Editor's Pick: A Simple and Useful Tool for Product Visualization 
October 9, 2019
CAD Schroer i4 AR-Viewer for smartphones extends company's expertise to product visualization beyond the bounds of typical CAD software. 
New Augmented Reality Viewer Designed to Bring 3D Models to Life
October 7, 2019
The new AR-Viewer i4 Augmented Review enables the display of 3D models within a realistic environment.
XR Transforming Design, Visualization
September 18, 2019
Ford, BASF discuss extended reality in VR Intelligence webinar.
NVIDIA, ASUS Launch RTX 6000-Powered ASUS ProArt StudioBook One
September 4, 2019
NVIDIA and ASUS are pitching the ASUS ProArt StudioBook One as a mobile system for "creatives and innovators."
Consumer vs. Professional Tug of War
September 1, 2019
Can consumer hardware be adapted for professional usage?
Generation Gap
September 1, 2019
Bye bye, baby boomers. Move over millennials. Engineering software gears up for Gen Z.
Latest News
Student Design Competition Profile: FlexFactor's Final Pitch Event
Shark Tank-Style Program Helps Students Kickstart STEM Careers
Consumers Are Hungry for Personalized Products
Dassault survey uncovers an increasing appetite for product personalization, raising the stakes for engineers.
Sponsored Content
Preparing for Industry 4.0
The shift to digital manufacturing will require a mix of new technology to enable increased integration and automation.
VMAP International Conference on CAE Interoperability 2020 Coming Up
The conference will take place in Bamberg, Germany, May 13-14, 2020, immediately after the NAFEMS DACH Regional Conference at the same...
All posts